2021 is here. It's out with the old and in with the new. 2020 offered people a lot. A lot of heartache, anxiety, anger, and death. 2021 is going to turn it around. But, if we all want to put the past year behind us, we're going to need to stop saying a few things.
Luckily, every year the good people at Lake Superior State University compiles a list of the most-hated words and phrases that people would like to say goodbye to. Now we can all say "over it!" like someone from 2019 would say. Unless the University canceled that phrase too.
In case you don't know, the school has been officially expunging words for decades. According to their website, "the annual List of Words Banished from the Queen's English for Mis-Use, Over-Use and General Uselessness has been going strong since New Year's Day 1976 and shows no signs of stopping. People from around the world have nominated hundreds of words and phrases such as 'you know,' 'user friendly,' 'at this point in time,' and 'have a nice day' to be purged from the language."
They received over 1,450 submissions and ranked the top ten that must go. We made sure to add a few of our own that the professors missed.
The top ten words that are hereby banished from the English language in 2021:
---
1. COVID-19, coronavirus, "rona"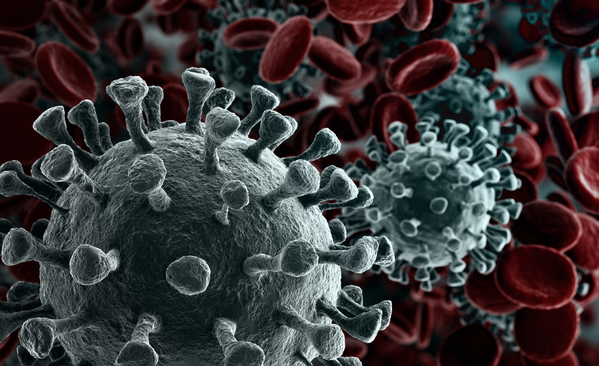 They all must go. We've had enough. The bane of our existence in 2020, soon to be eradicated from the earth, I hope, was given cute names. Then it was given abbreviations. They all suck because COVID sucks. Get the vaccine. Let's go party. Let's never speak of it again.
2. Social Distancing
Let's say "be aware of your surroundings" or "take proper precautions." Social distance makes it sound like what it is: you can't see your family or friends. Also, the phrase was used ad nauseam and now no one can remember what the rules are. At least, that's what I saw on TV and social media. No one is wearing masks or keeping six feet apart.
3. "We're all in this together…"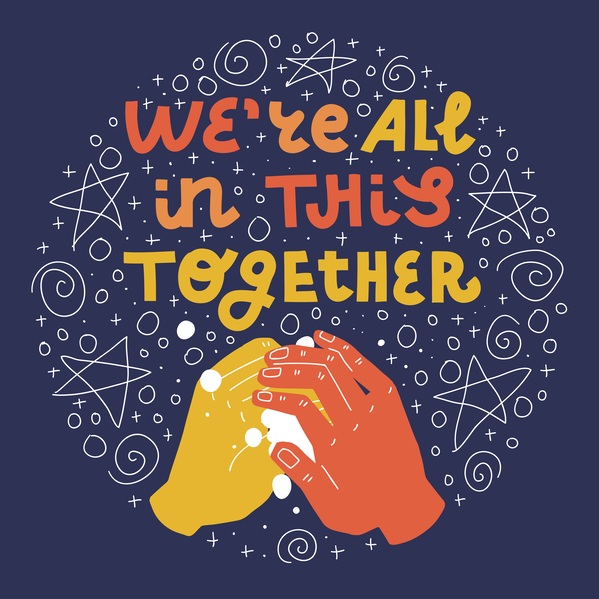 We're not. Firstly, some people are pretending it's not going on, and going to parties to be with their friends. Secondly, this phrase feels like "alone together" which while being an actual impossibility is also figuratively not true. A lot of people are alone on a yacht or in a mansion with 3 other families. We're alone separately according to wealth and status. But, still. Wear a mask in public.
4. In an abundance of caution
This went out the window when politicians were rushed to the hospital "out of an abundance of caution." I know I call an ambulance every time I feel a little queasy, just to be safe. Then, there were other people who started following the quarantine rules out of an abundance of caution when everyone was told to stay home in the first place. What are we doing? What is cautious anymore?
That reminds me, people wouldn't stop going to a playground near my house in the pandemic, so the police had to put caution tape around it (in an abundance of caution), and now it looks like a child was murdered there.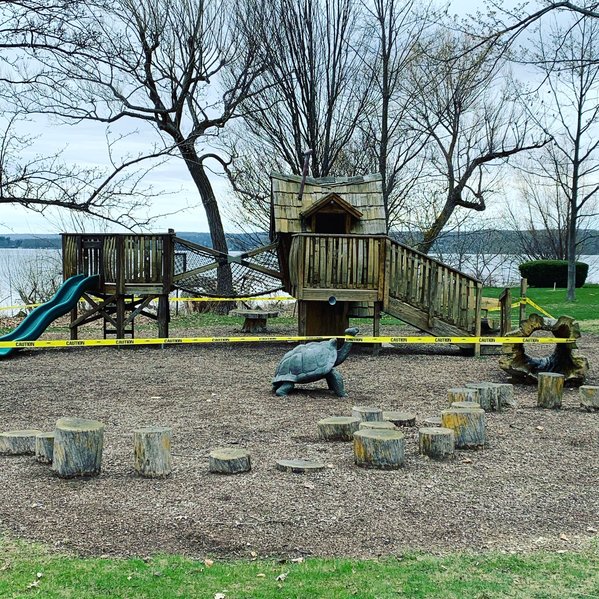 5. "In these uncertain times…"
Yeah, we know. The professors on the committee at LSSU agree that this phrase distorts the reality and makes it sound like "the new normal" while also sounding like the beginning of a movie trailer. We're in reality, folks. Someone needs to speak plainly about it instead of trying to comfort us before they even begin speaking.
6. Pivot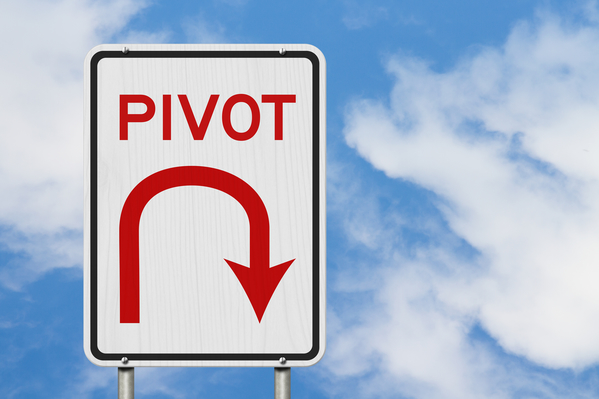 In my day, we "called an audible" if we wanted to "switch gears." Pivoting is a move in basketball where players can move with one foot on the ground so they don't travel. What pivoting has come to mean in business is "firing everyone and replacing them with an in-house team that makes videos, and then realizing video is too expensive and firing them too." That's what happened in the world of internet editorial teams in the past few years. It's a four-letter word as far as I'm concerned.
7. Unprecedented
Whatever it is, I assure you, it's happened before. Sometimes, a reporter will use the word on the news and then say "it hasn't happened since 1917." Well, then, there's precedent. What you mean is that you don't remember this thing ever happening. Shut up.
8. Karen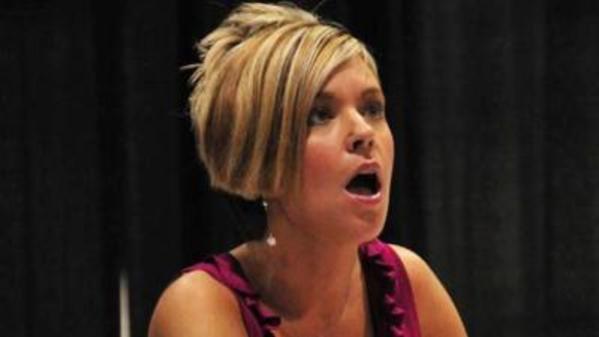 Let all the Karens go to a farm upstate where they can debate the legality of their imprisonment. Do not record any in the wild in 2021. Let their legacy live in 2020 only. Let a new Karen emerge. One that is kind and does not snitch to the manager.
9. Sus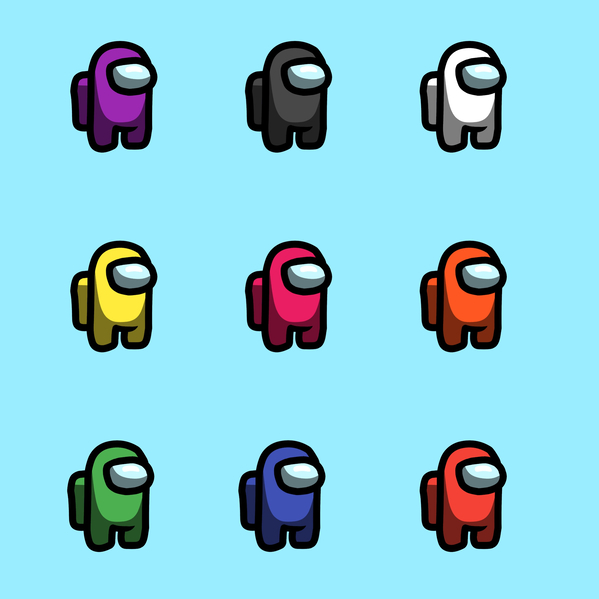 The game Among Us took off the way Cyberpunk 2077 was supposed to in 2020. Along with the simple "who's the mole" sci-fi game came a language all its own. Sus is short for suspicious. When players communicate, they shorten words. Probably because they can't spell them right. It doesn't stop them from putting insane stuff in the chat. I might be bitter. My team rarely wins, and when we do, I'm only around as a ghost to see it happen.
10. "I know, right?"
This phrase is meant to acknowledge empathy or agreement on social media, but it became so overused people started ignoring it. It appeared in many comedies before it took off in real life. Let it go! Let it be funny in the movies and that's it.
Here are a few we think should be added to the list:
---
11. "Now, more than ever…"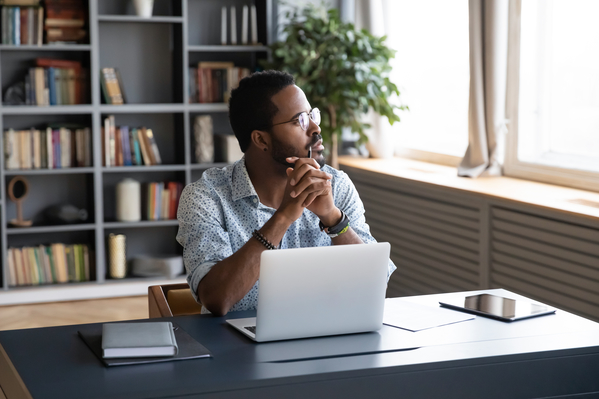 Like "these uncertain times," this phrase makes you feel like you should be doing something helpful but also is so vague that any company can use it in an ad to pretend it's being compassionate. "We here at Exxon Mobile know that times are tough." Thank you, gas company. At least I know you're in my corner.
12. Viral load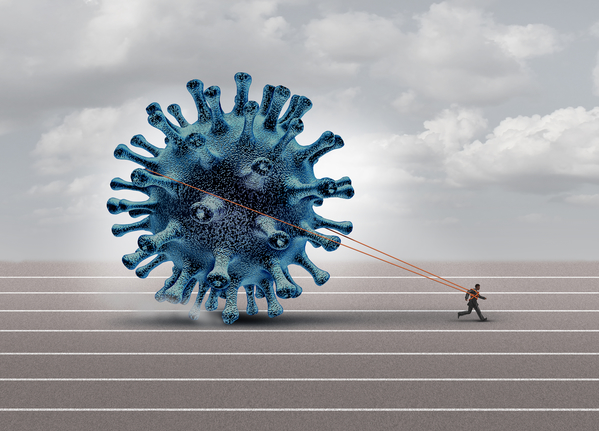 Ugh. Please. It sounds so dirty, and then you realize it is. It's about the dirtiest thing in 2020. Wash your hands.
13. Quarantine (and "quar," damn you!)
I've talked to a few virologists personally who think this word did more harm than good. You only have to quarantine for 14 days in certain situations or at certain times when the COVID numbers are getting overwhelming in your area. Yes, if we'd all done it for 4 weeks, no exceptions, we'd have seen better results, but something about "lockdown" and "quarantine" puts it in people's minds that going outside or seeing other humans is wrong and bad. Handling the "quar" should have been something short. It turned into a months-long exercise in surviving loneliness.
Getting up in a stranger's face with no mask on is bad. Ignoring what doctors tell you about controlling a pandemic is wrong. But if going to work is cool, and traveling within your own state is cool… are you not supposed to see your friends and family until the disease goes away? Sit outside, wear a mask, don't touch anything. Don't live like Howard Hughes voluntarily, peeing into jars in your room alone. That's not what anyone advised.
14. Gender Reveal
I assure you no one care enough… unless your party starts a wildfire. Then they will really care, but not about the sex of your baby. Get it together. Send an email. We won't read it, but we'll look at the photos.
15. Zoom Meeting or just plain "zooms"
Firstly, let's just call it a meeting. Why does one company get to dominate the world of virtual work? Also, if we call it a meeting, even if we exclusively use Zoom, there's a chance more people will turn off their video and just start doing phone calls again instead of needing you to look showered and ready to work… at work. Think it over!
I'd also like to personally add "does that make sense?" to the list of things not to say in an office, but I'm sure they've covered it. Yes, you explained what you were saying three times in a row. It makes sense, I'm just bored. Here's to being less annoying this year!
---
More stuff that will make this year better than the last one: