Who says beggars can't be choosers? Choosing beggars beg all the time for free stuff…and then ask why it isn't "freer." The wise artists, musicians, writers, and even sex workers have compiled the best and worst examples of people asking them to work for free and posted them to Reddit for us to enjoy (and scream at). You really can have it all (as long as you're not looking to get paid in money)!
Whoever said "beggars can't be choosers" never met these choosing beggars:
---
1. What if, hear me out… you just gave it to me?

2. Half price? Half the product.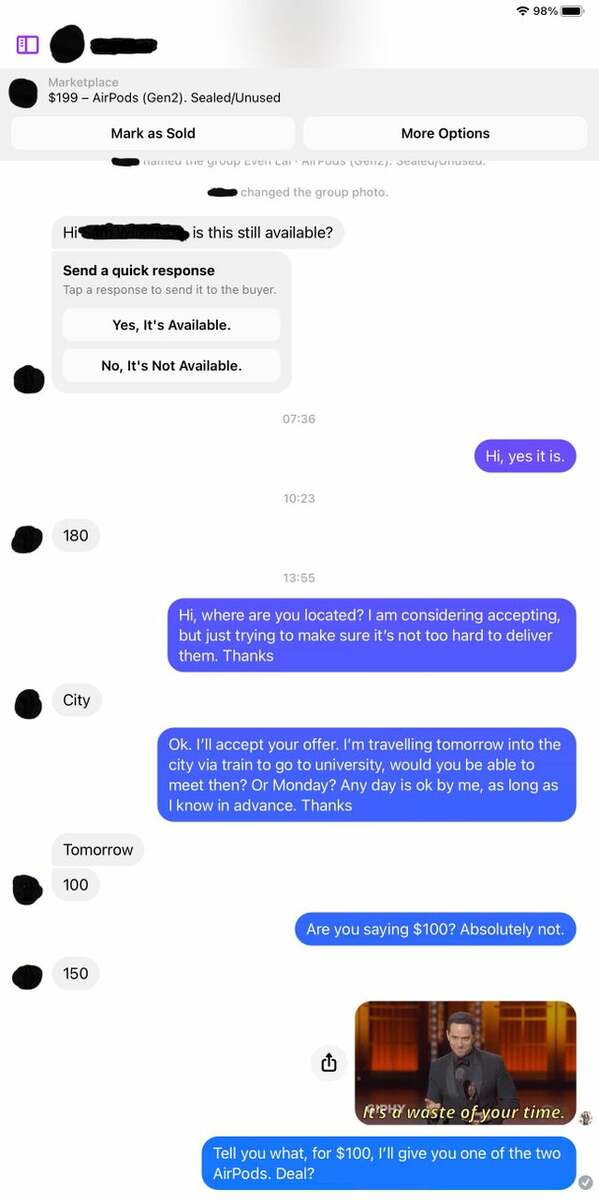 3. Bruh, why don't you pay people money for goods and services?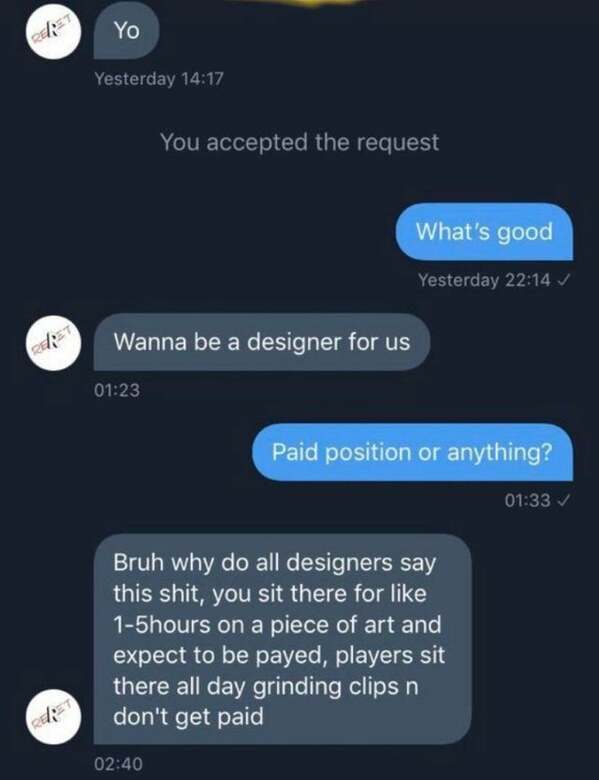 4. Please follow along with the rest of the Facebook class.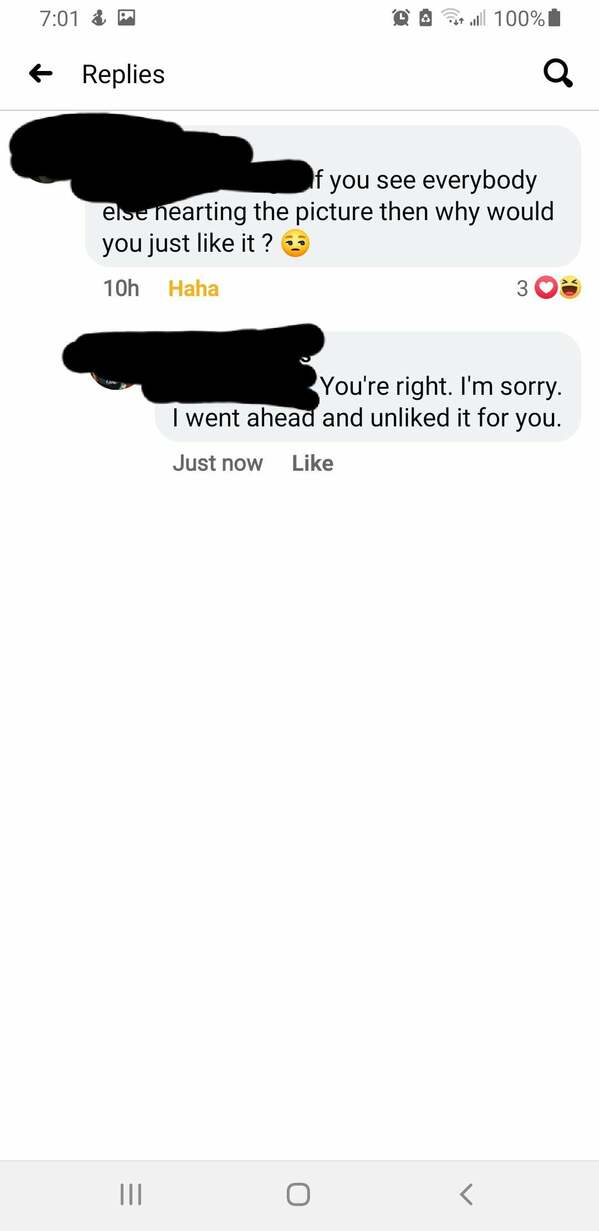 5. He would exchange his family's love for a new Fender.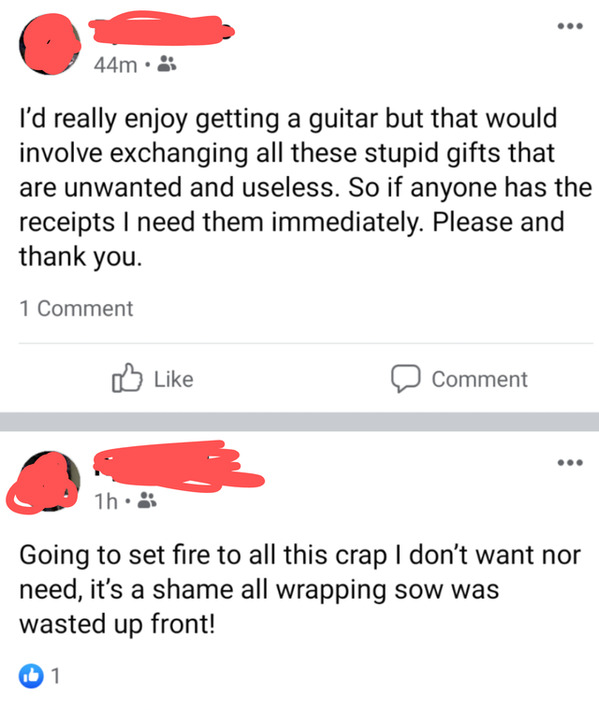 6. Good luck.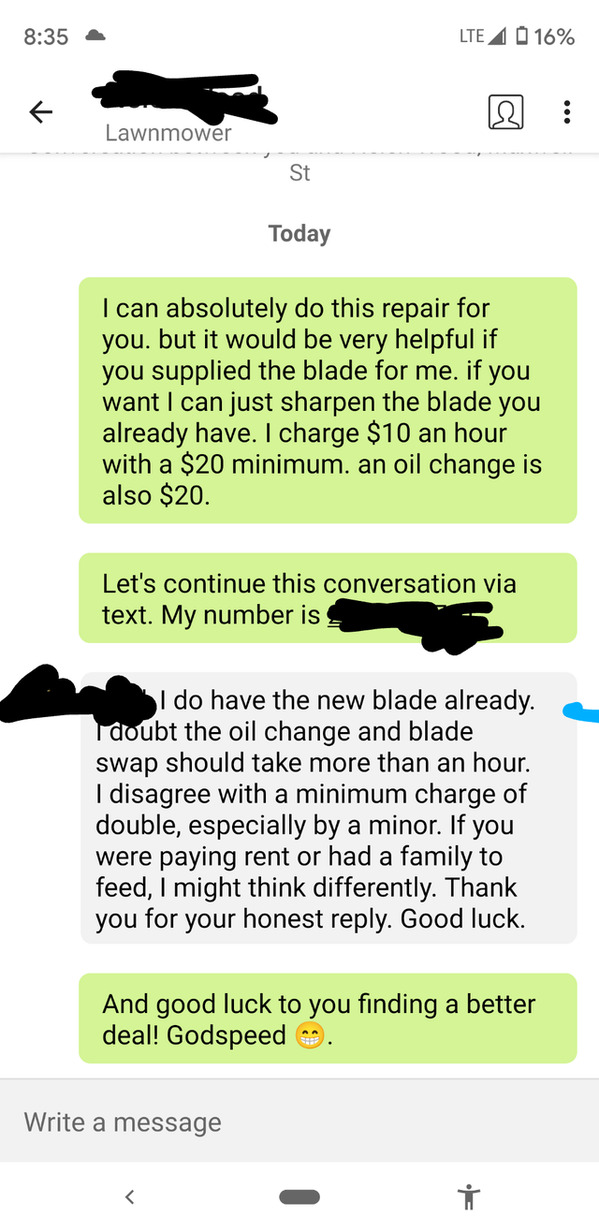 7. I'm not a lawyer, but I hope the answer is no.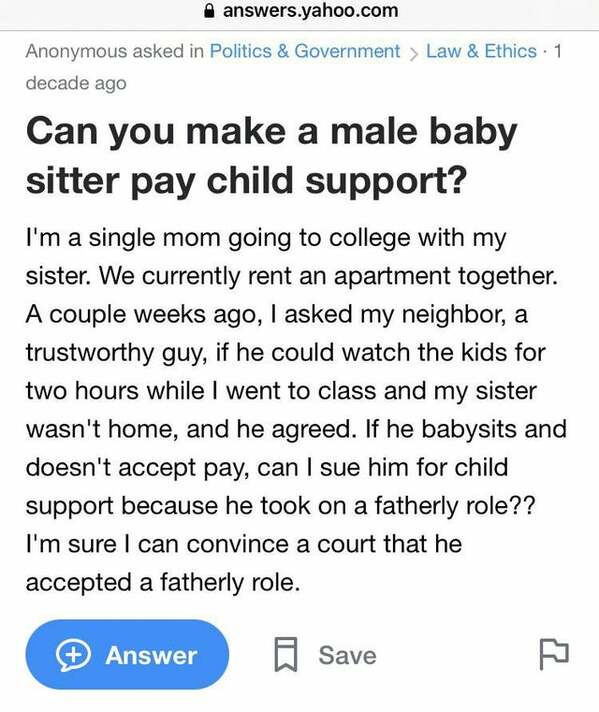 8. You don't understand, I'm an influencer.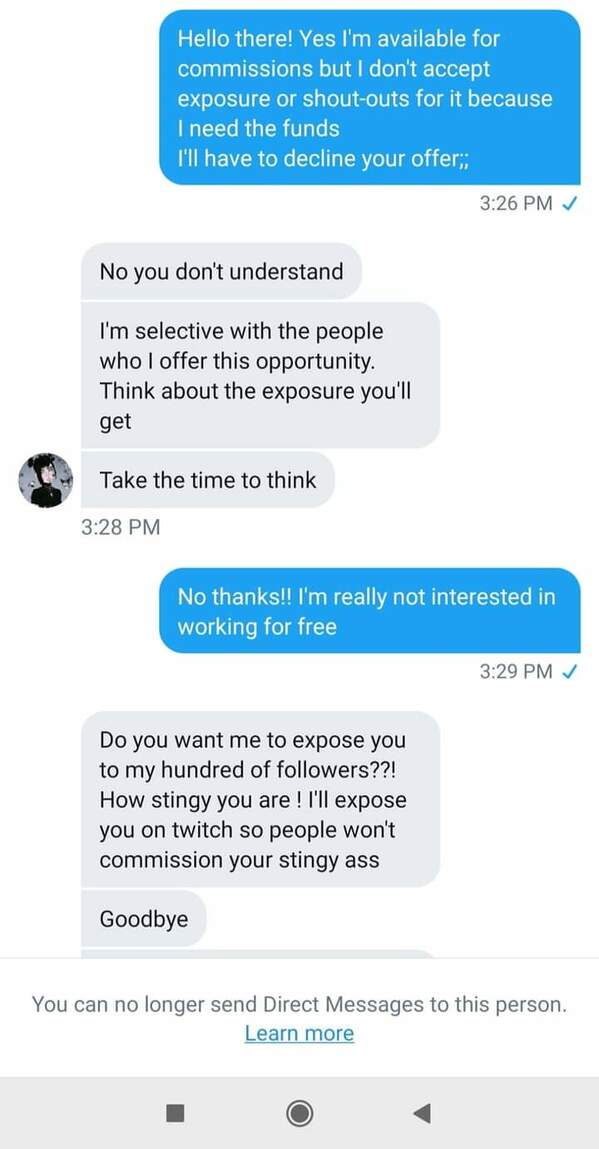 9. Please pay me to help me share your stuff, thanks.
10. Whaaaa?

11. I would like a very specific free thing.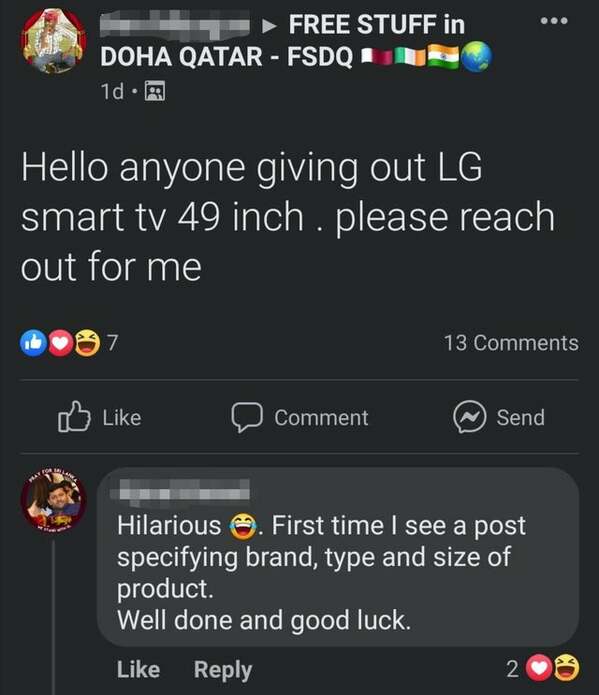 12. I would like a very specific bunch of things. For free.
13. This is how you negotiate. Never be afraid to come back to the table after a threat.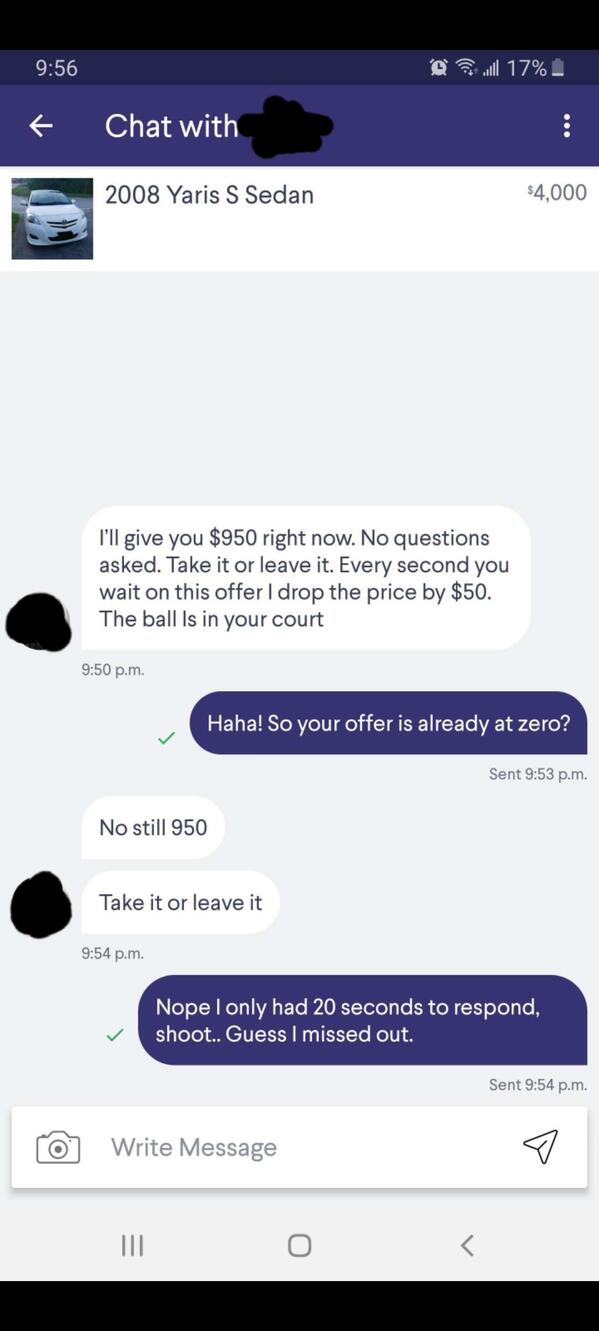 14. The motto we should all follow.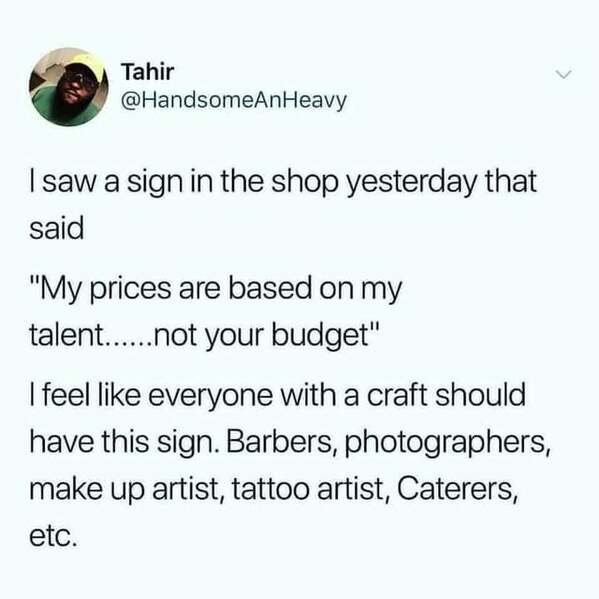 15. I agree.