Just a reminder to do your part to rid the world of COVID-19: Get vaccinated.
Ok, on with the owns…
16. This is how we do it back home!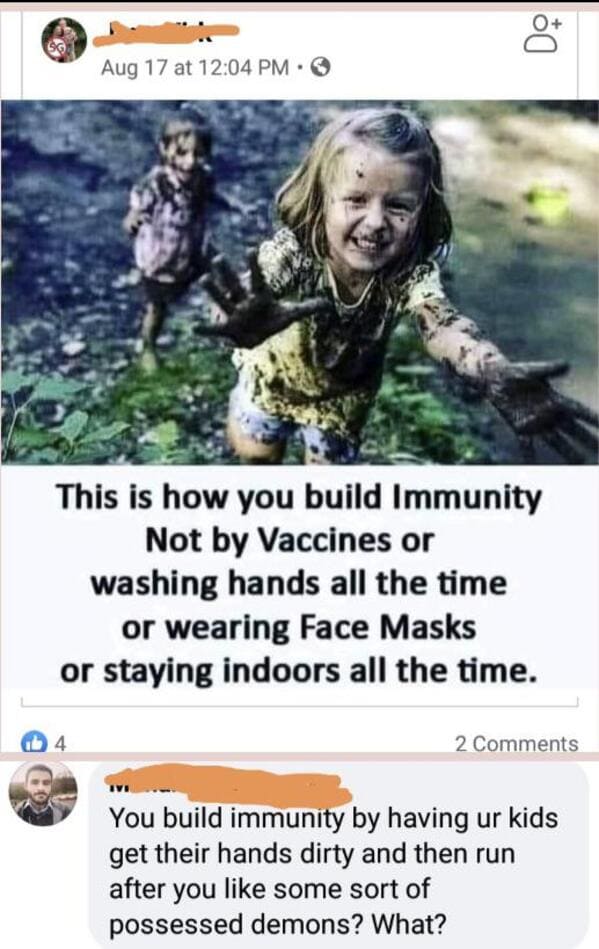 17. Dang. Wasted.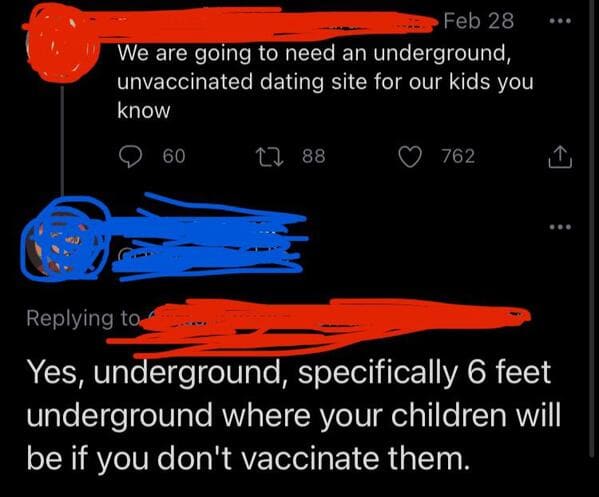 18. When you know the person's medical history.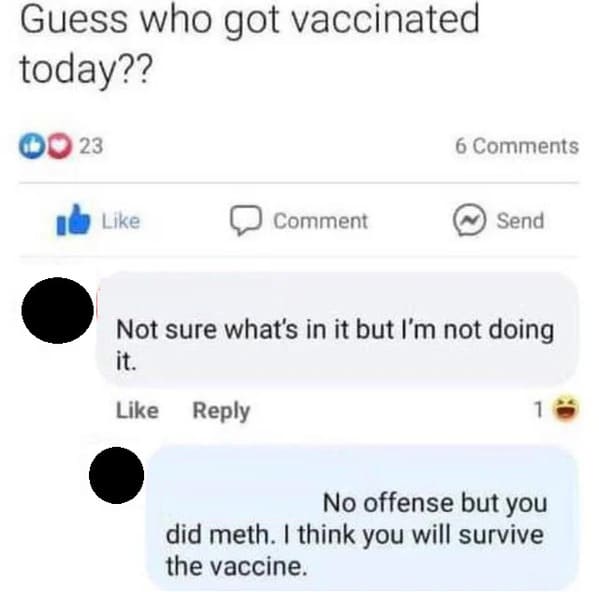 19. Look it up! Do your own research!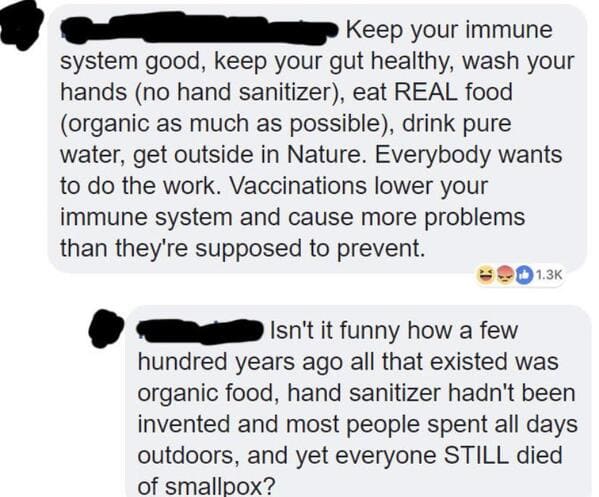 20. Continue your research at an accredited university and we'll talk.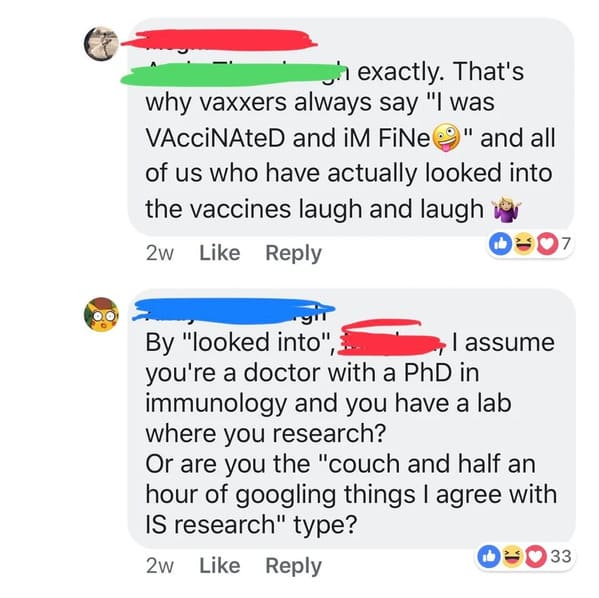 More sick burns: