"At first, I was and now almost nothing surprises me." That's what comedian Adrienne Iapalucci told me when I asked if she was shocked by what men will go along with during a dating app chat. When a date is on the table, it seems like men are down for whatever. Iapalucci proves that fact with the dark and hilarious messages she shares on @OKStupid143.
For those who don't already know her from her killer set on Netflix The Degenerates or from The Late Show With David Letterman, Adrienne Iapalucci is one of the funniest stand-up comics in the country. Before we get to how funny she can be via Tinder conversation, I think you should hear a joke from her new album Baby Skeletons:
When she's not killing in comedy clubs all over the country, she's killing the mood on dating apps.
Actually, in most instances, men go along with whatever dark, disturbing, or outlandish message she sends. She generously took the time to answer a few questions about her latest project on Instagram. She's used dating apps to meet people before this trolling began, but now, she feels different about the whole enterprise. "I've met people off of dating apps prior to the trolling." she said, "After seeing how lots of guys respond and the red flags they ignore I don't think I'd ever date online again."
Please enjoy the hilarious messages comedian Adrienne Iapalucci shares on @OKStupid143:
---
1. Tell them any story you want, they'll listen.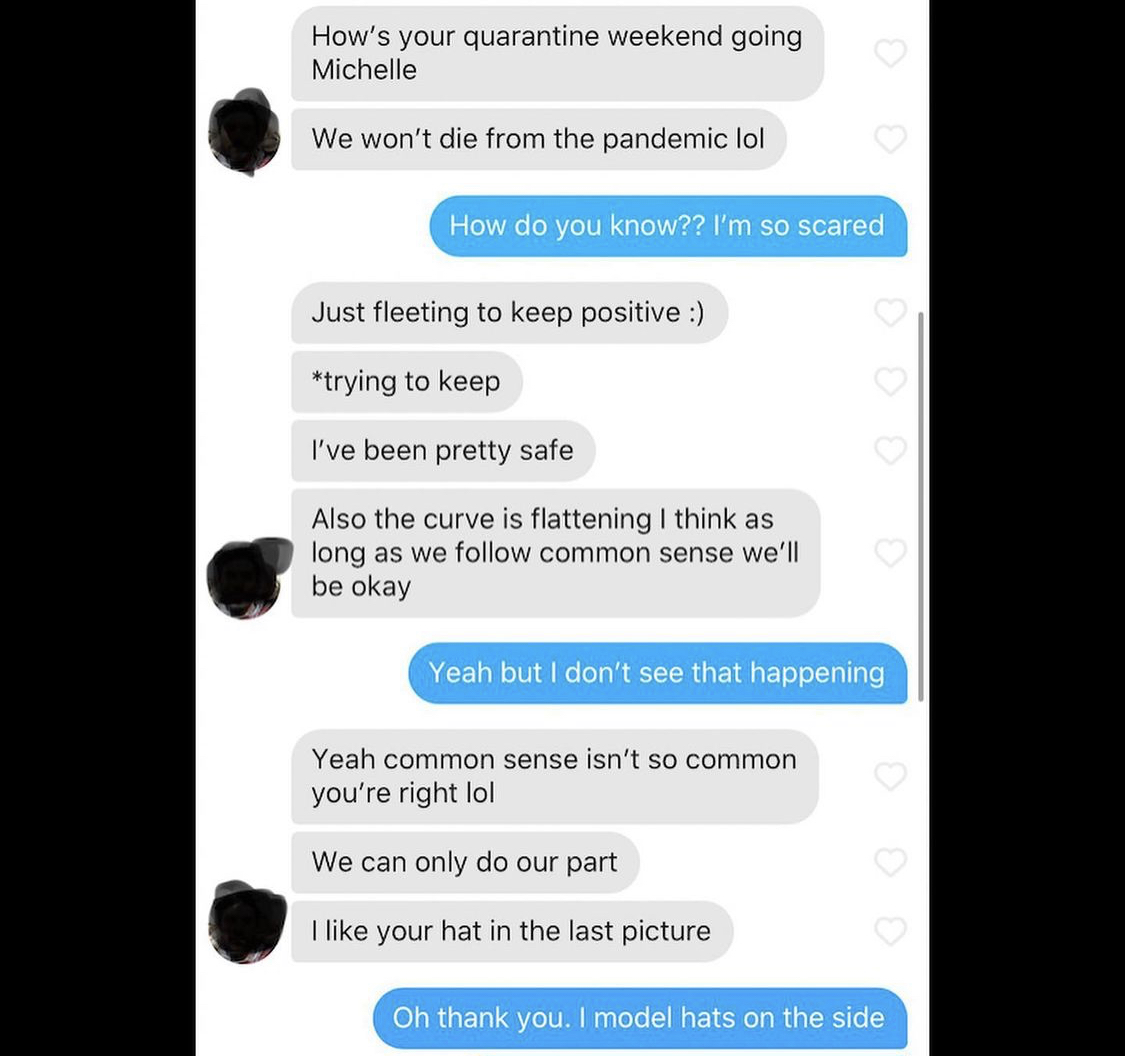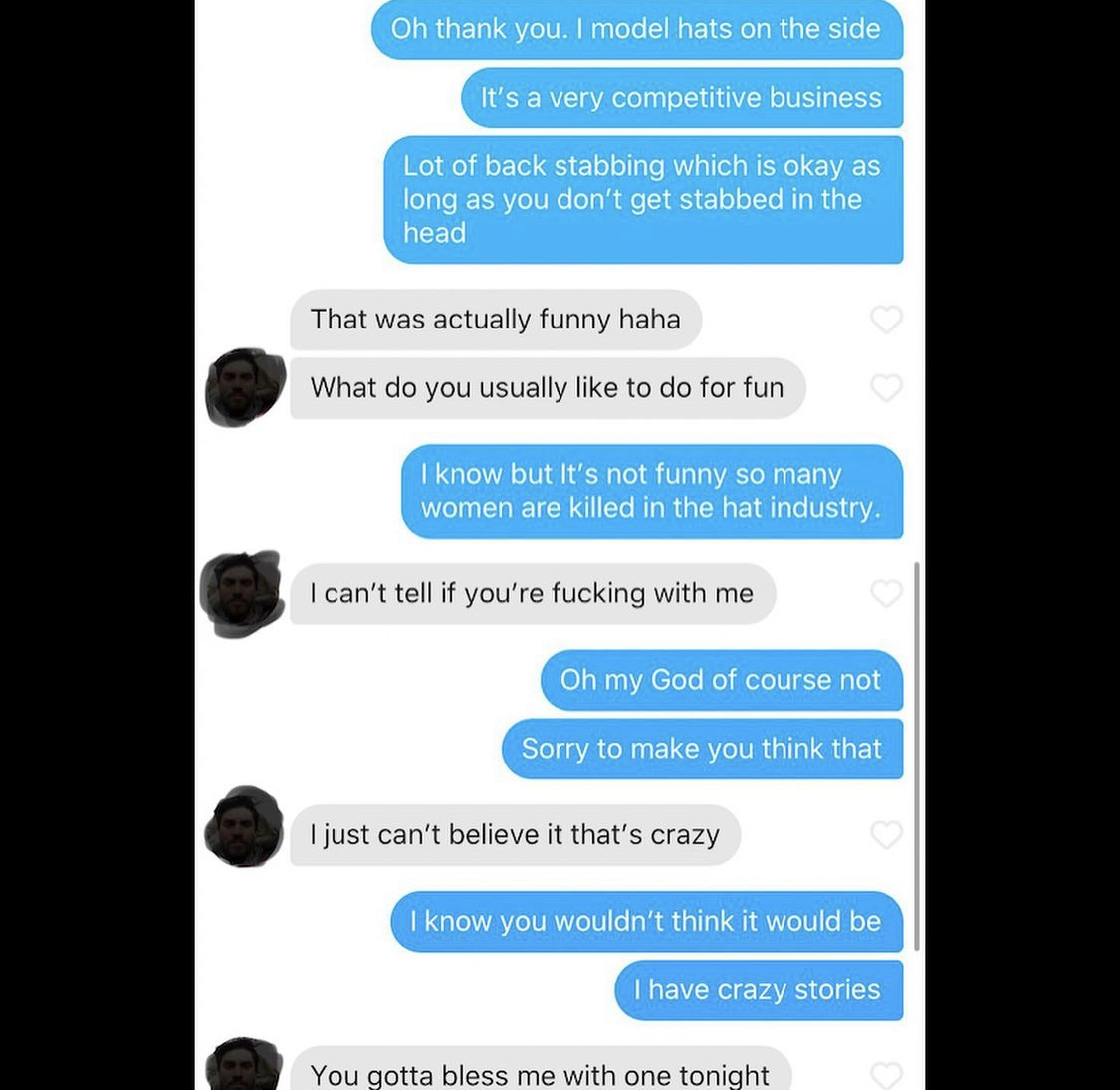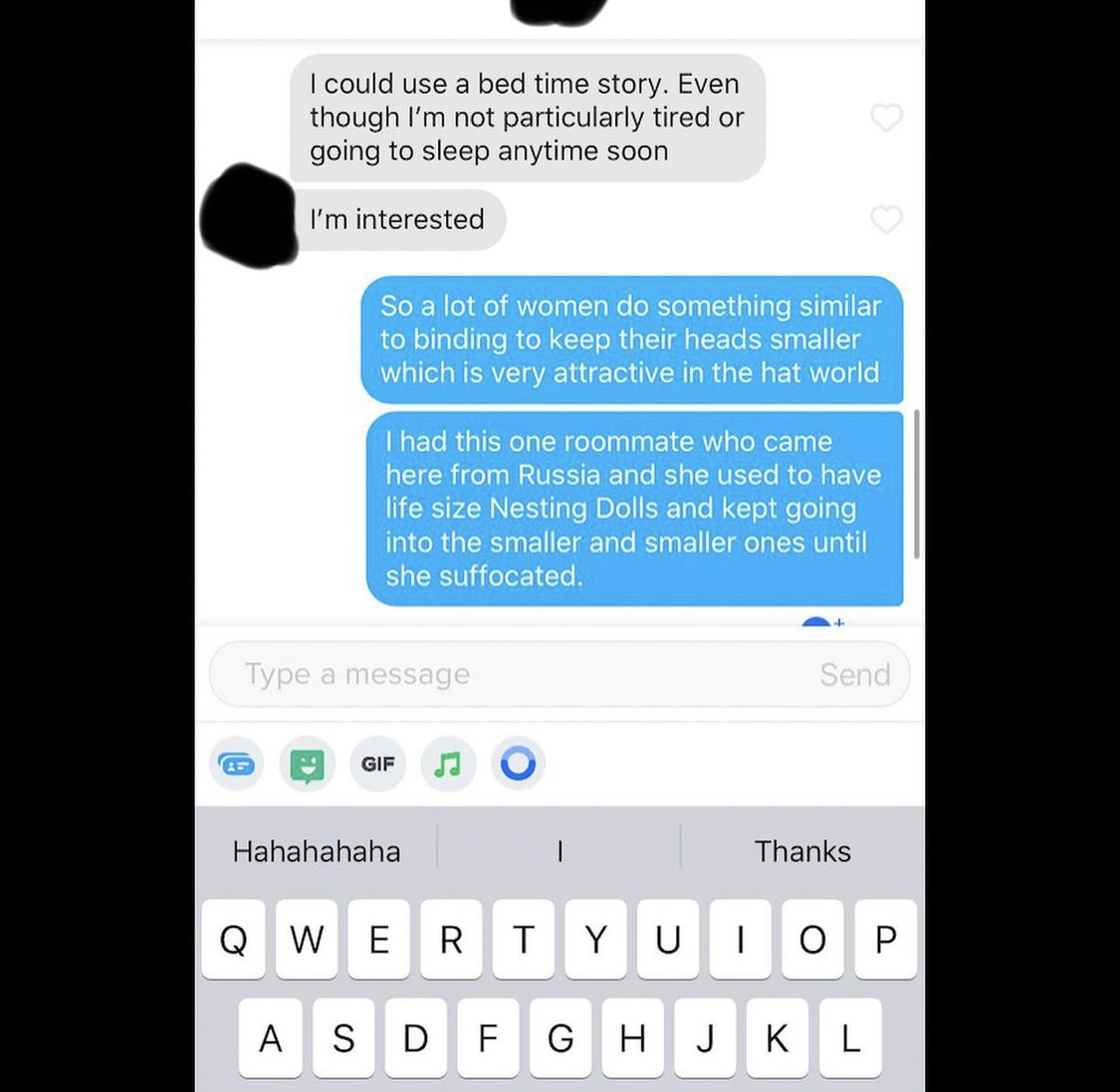 2. Don't ever take it personally when someone doesn't reply, or this will happen.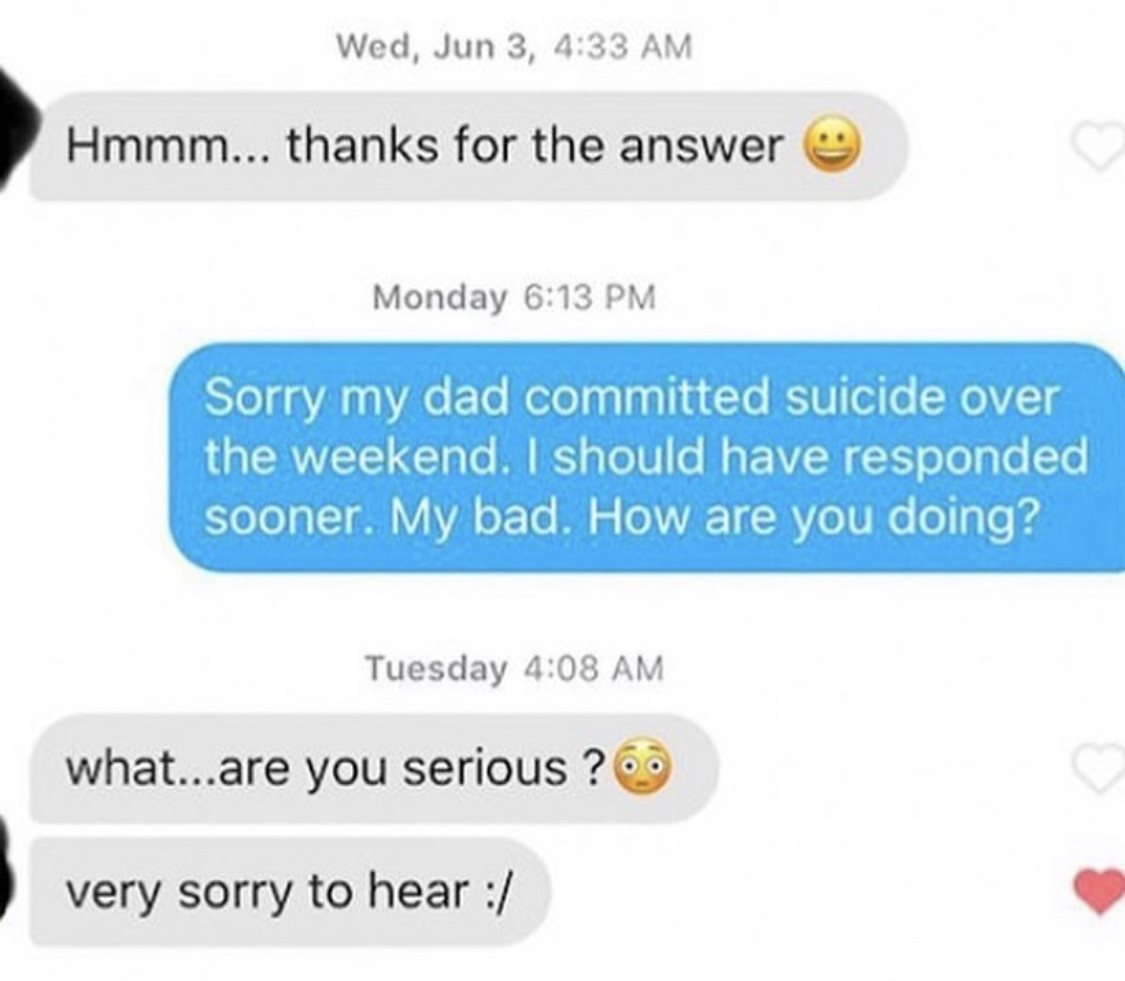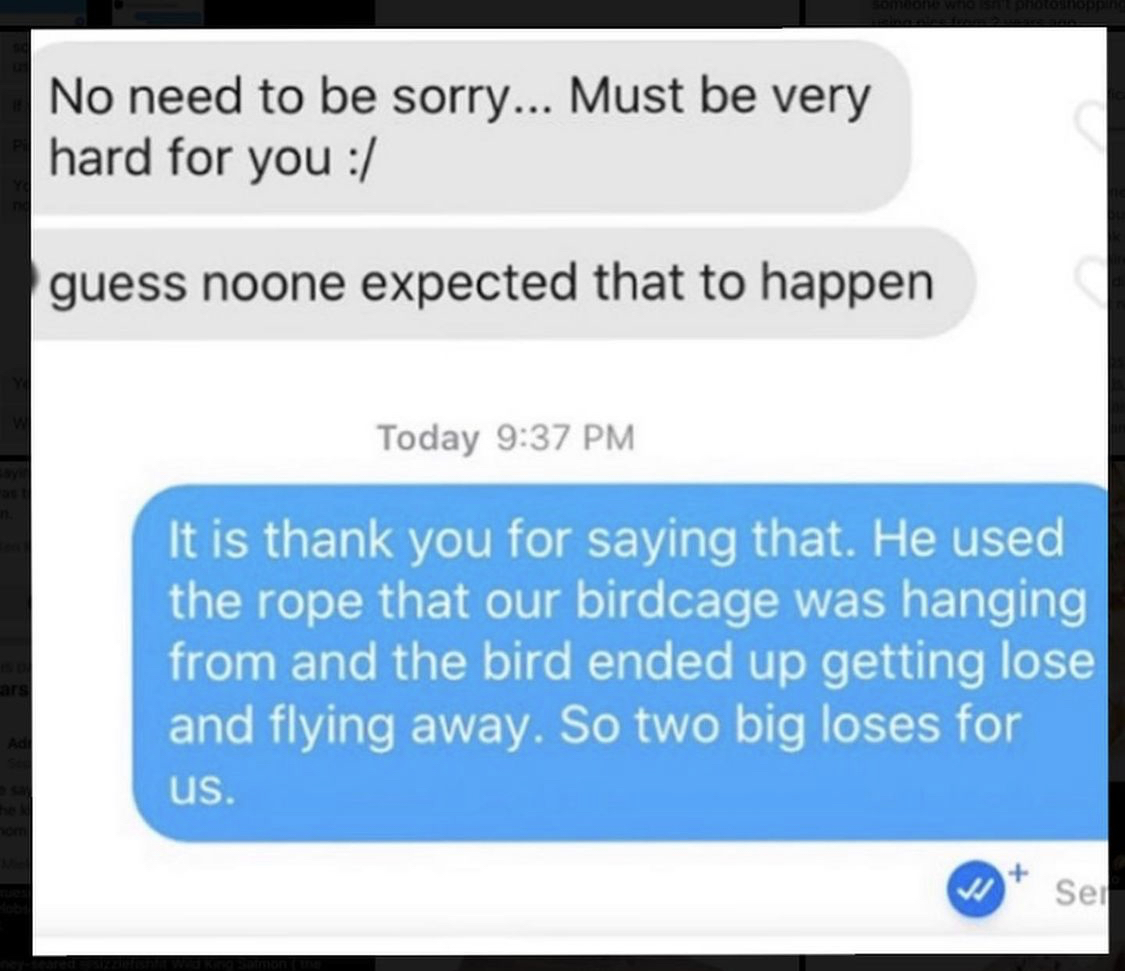 What would possess someone to ditch finding love, and go for a laugh? Necessity, of course. Here's what Adrienne said: "I started after bombing on a show in Vegas in March 2019. I went back to my hotel room, and at the time was single so I just started swiping and instead of taking it seriously I started trolling guys and it made me laugh and forget about that show."
Probably funnier than whatever joke these guys would try to tell on a date, in my opinion.
3. People don't know if you're flirting or quoting Ice Cube.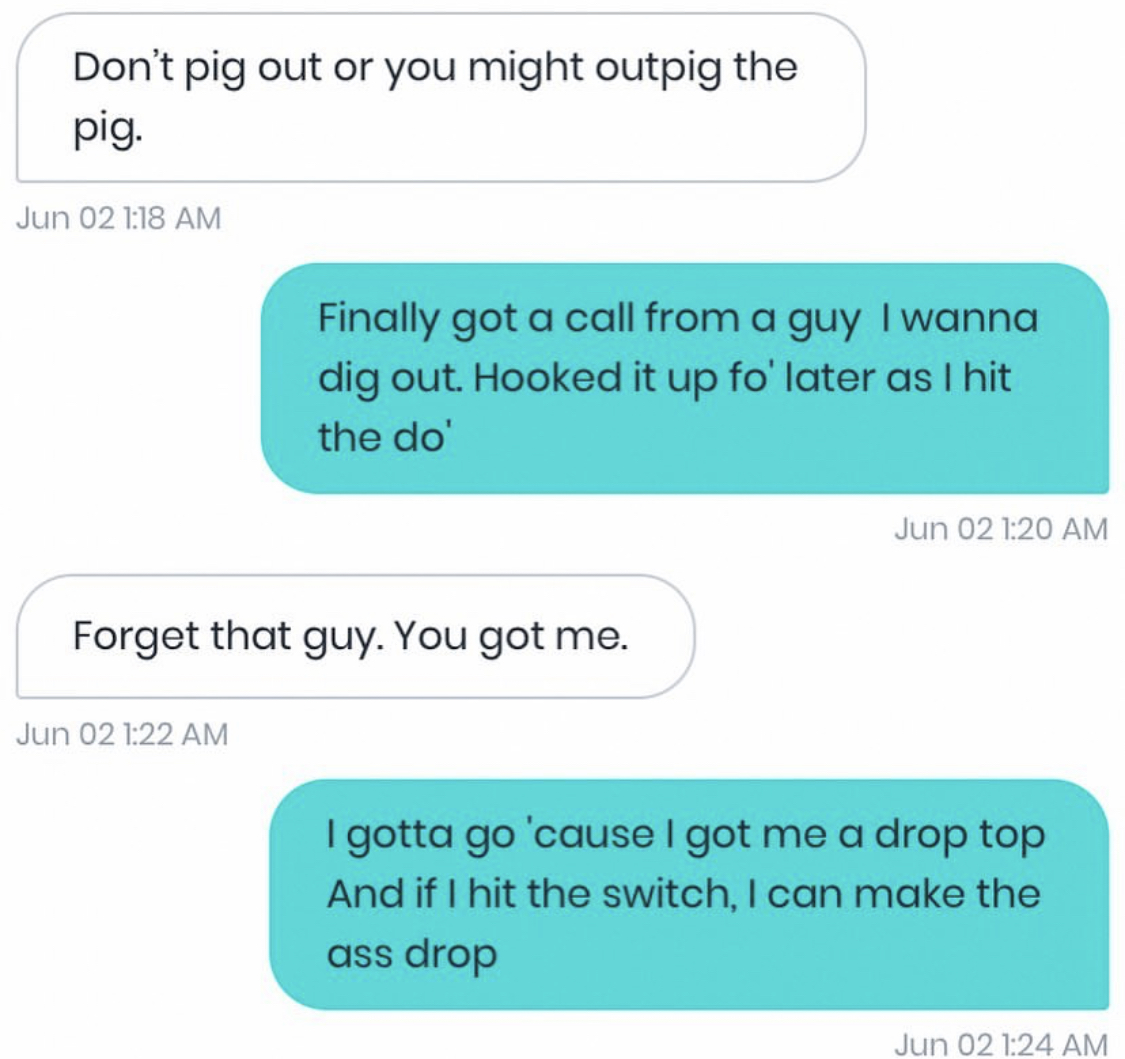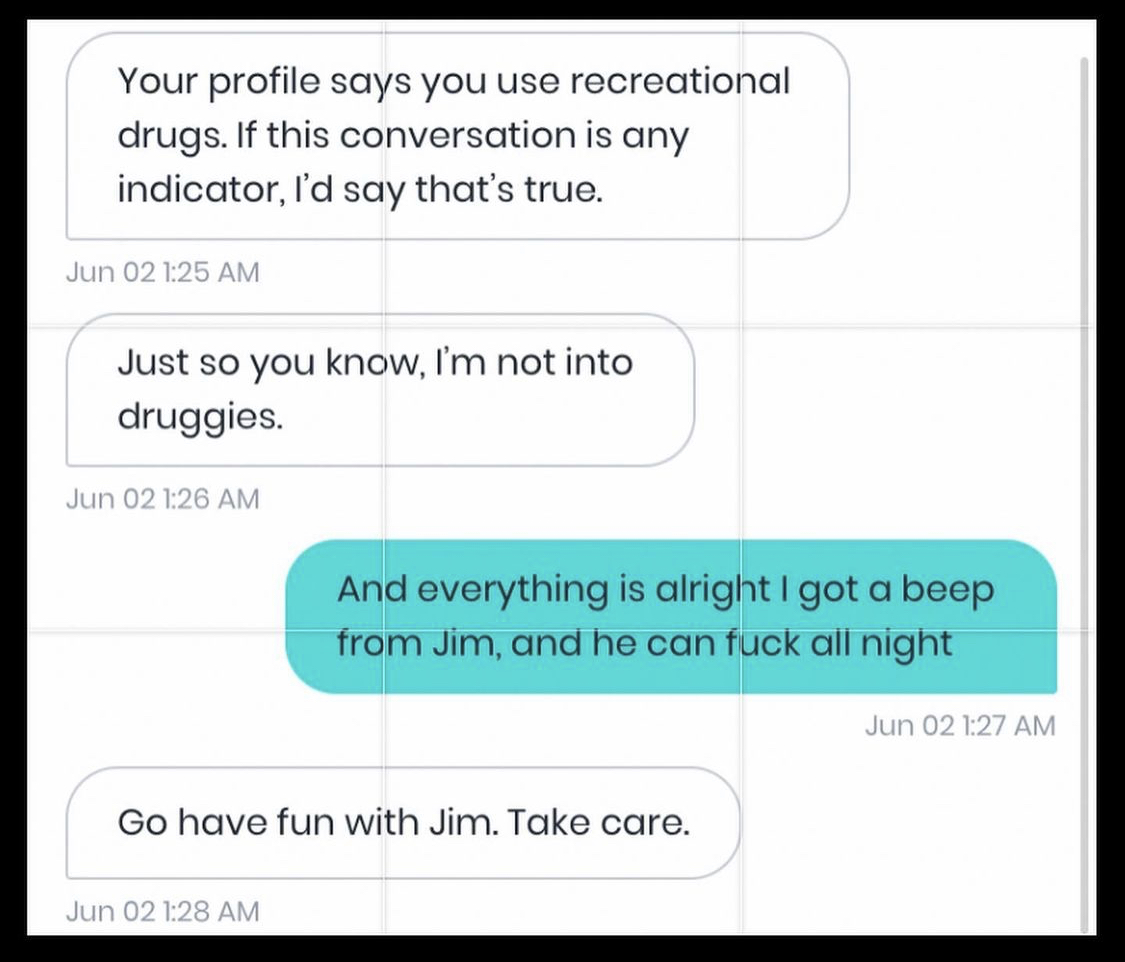 4. The Tattoo talk.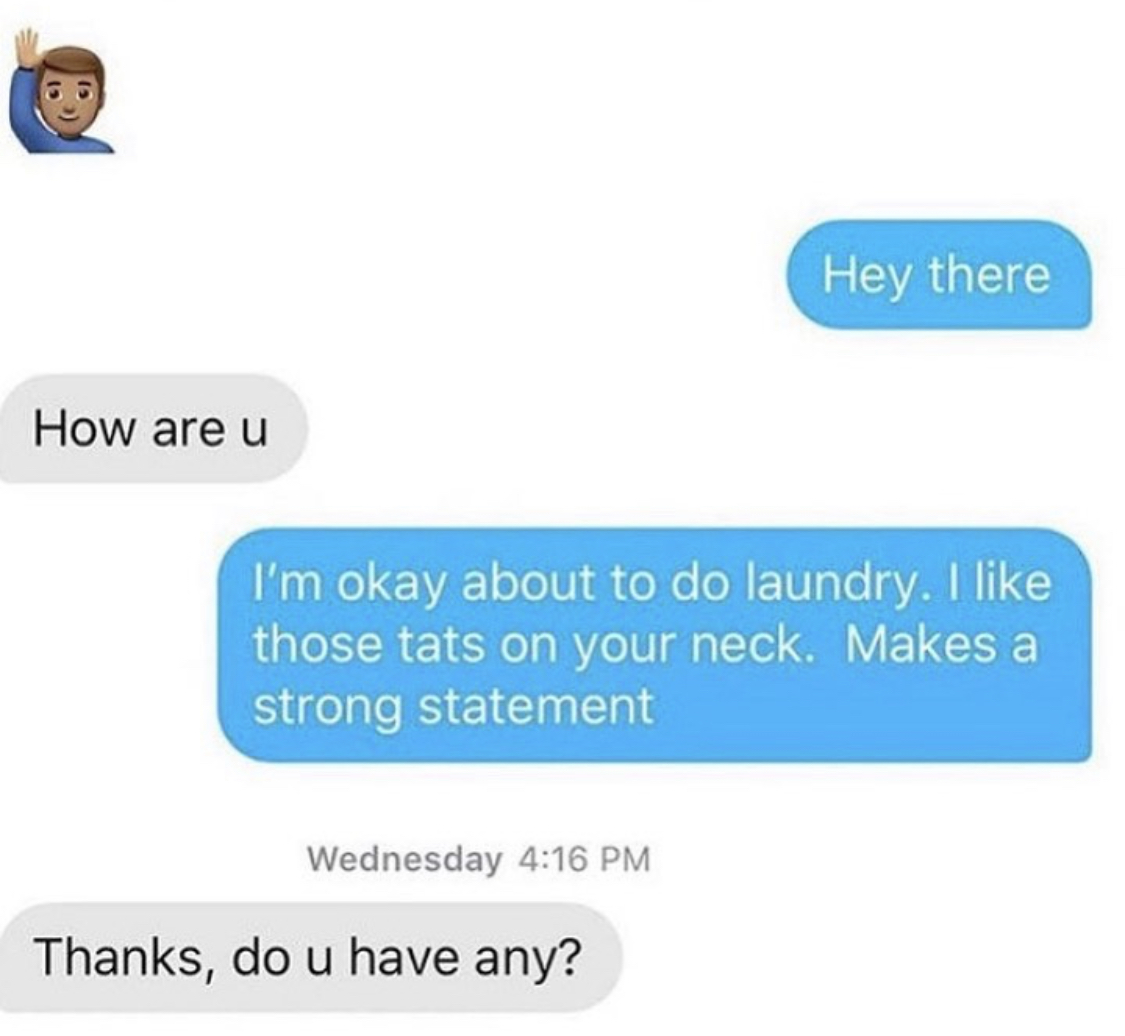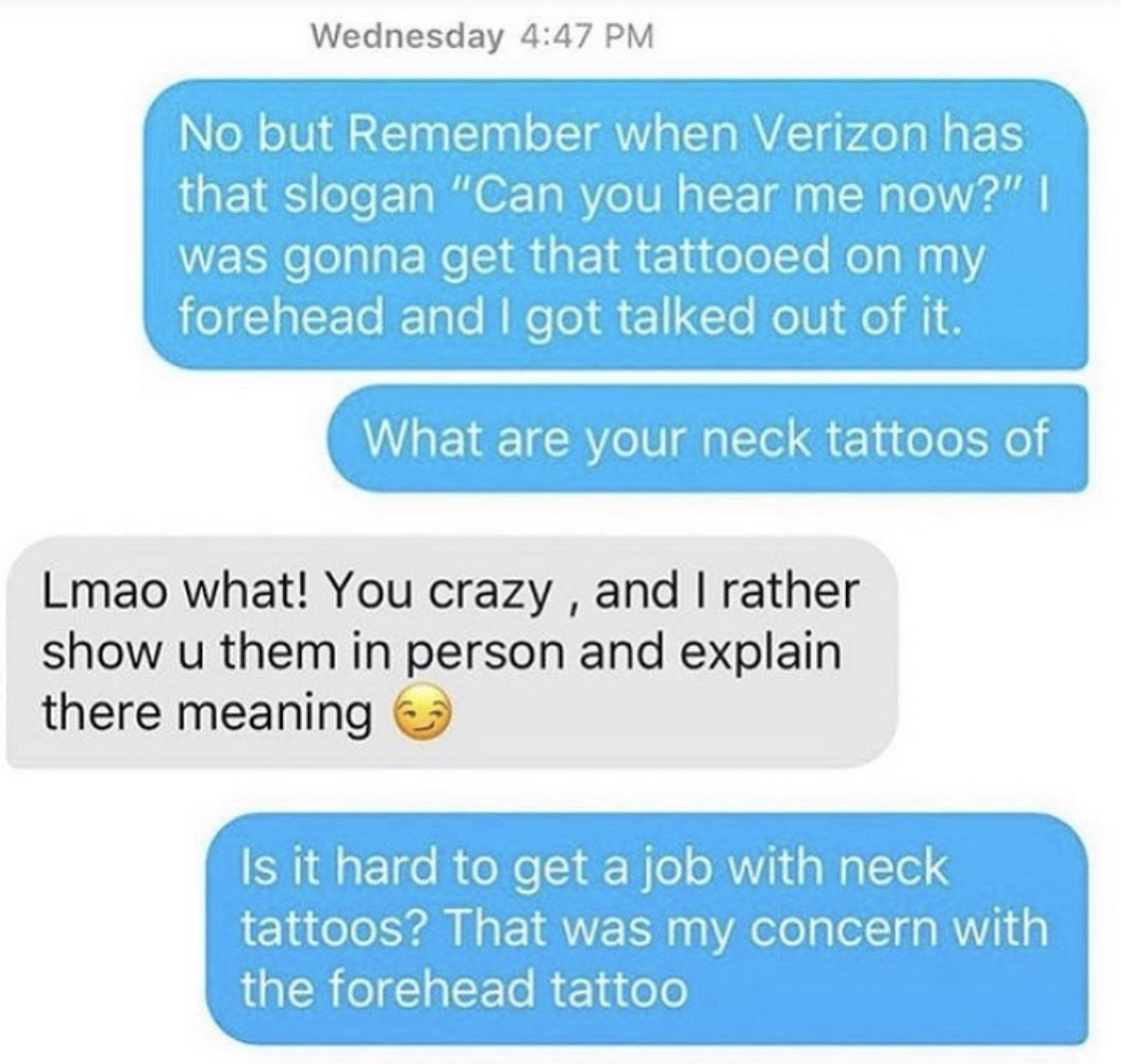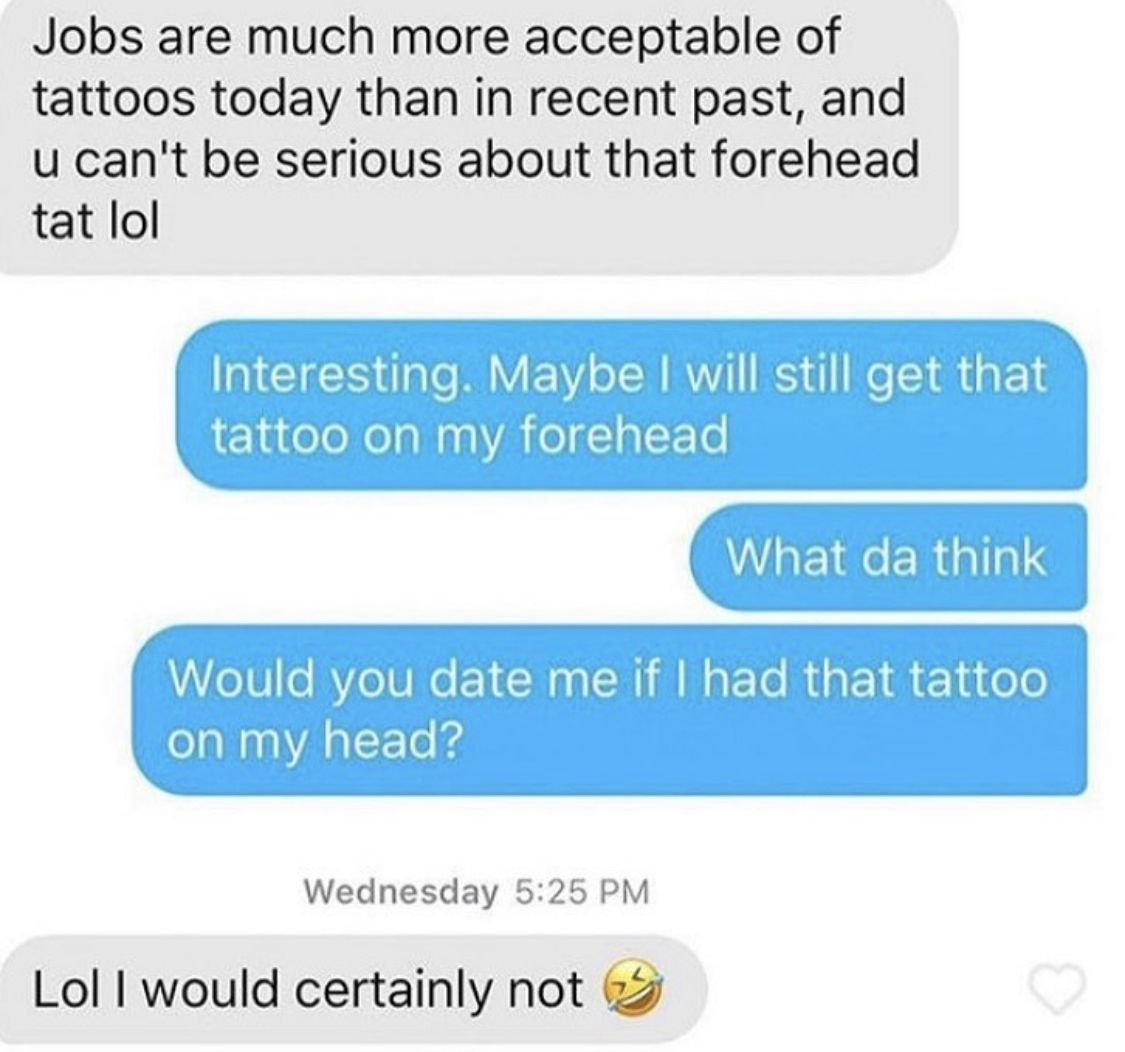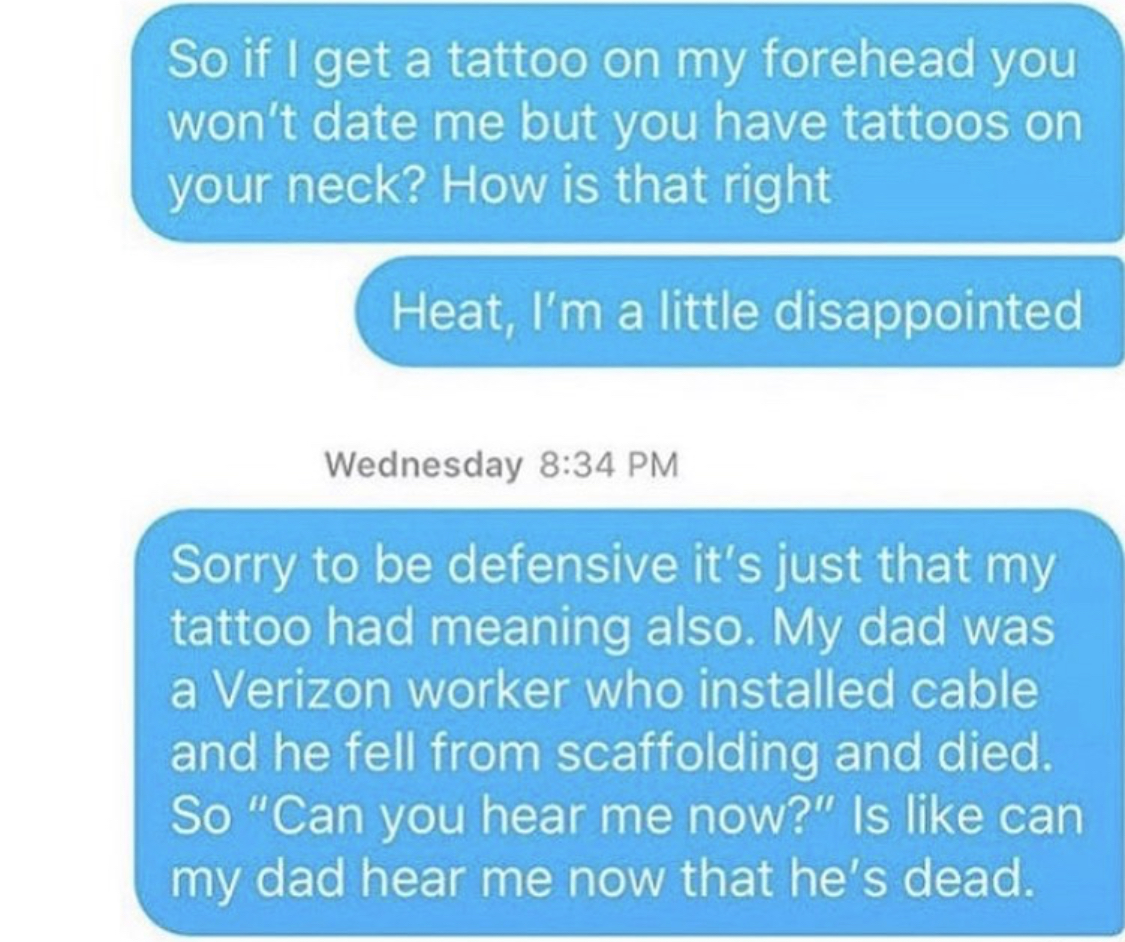 5. Guys won't stop talking even if you tell them you just had a miscarriage.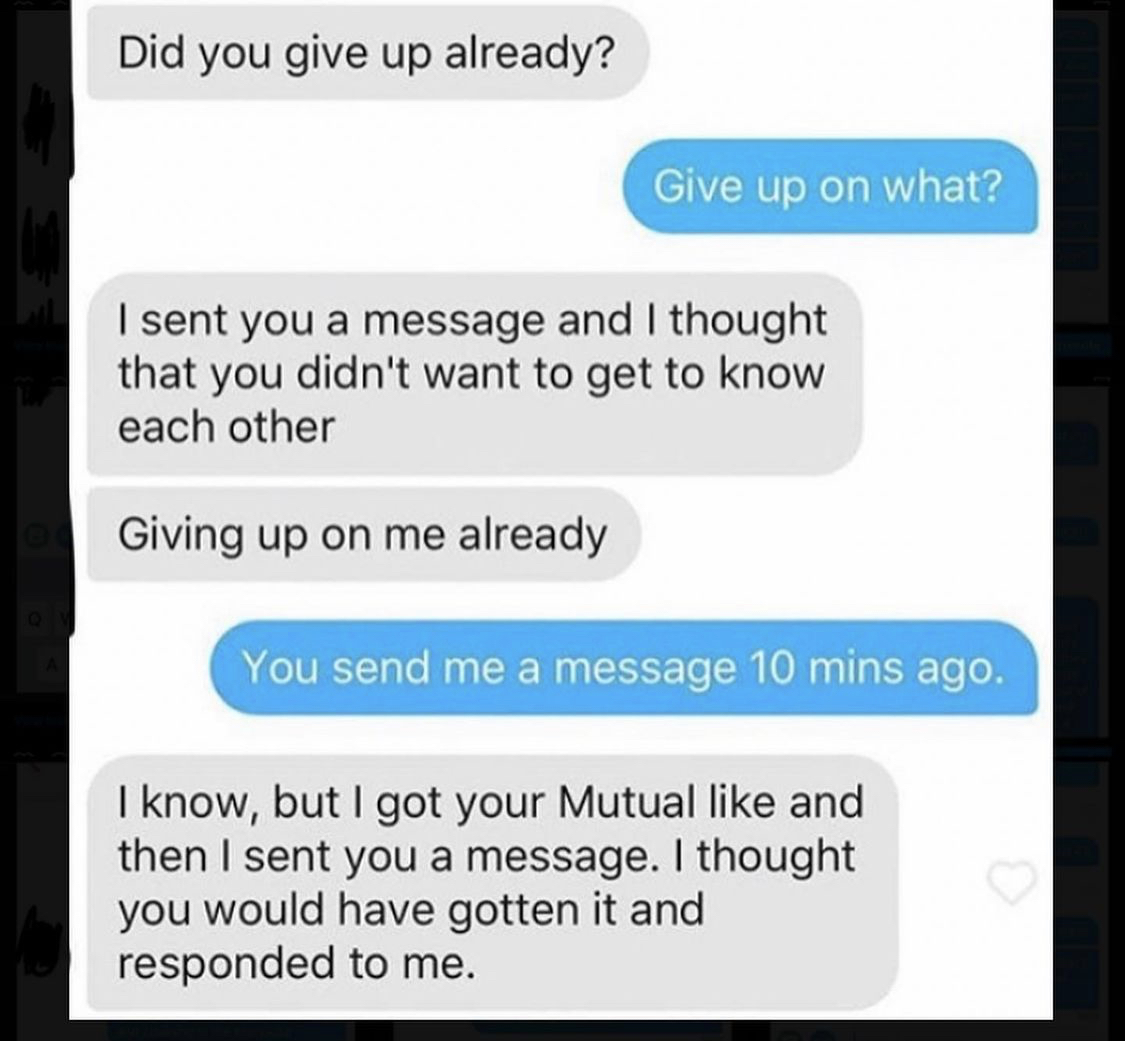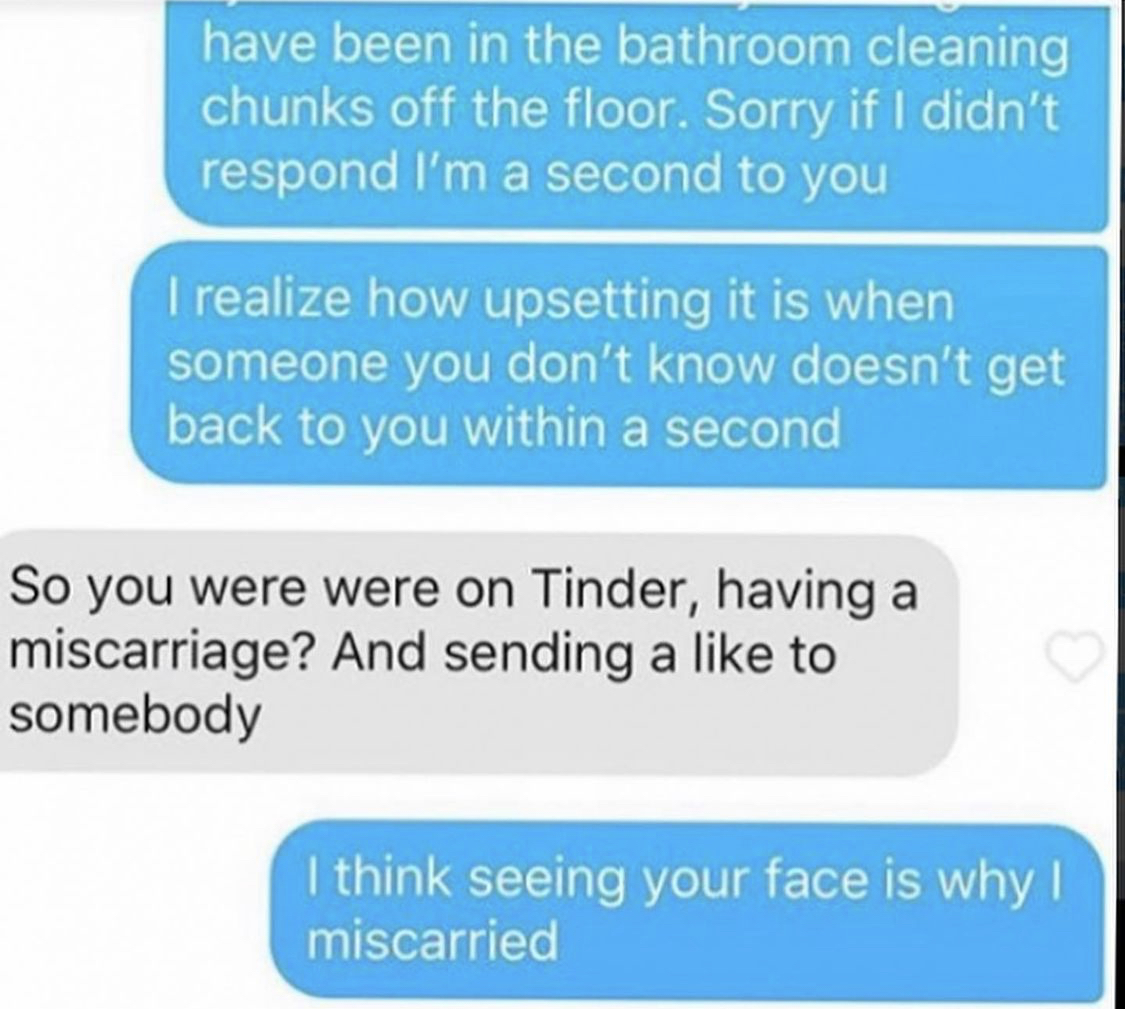 6. Wink, wink.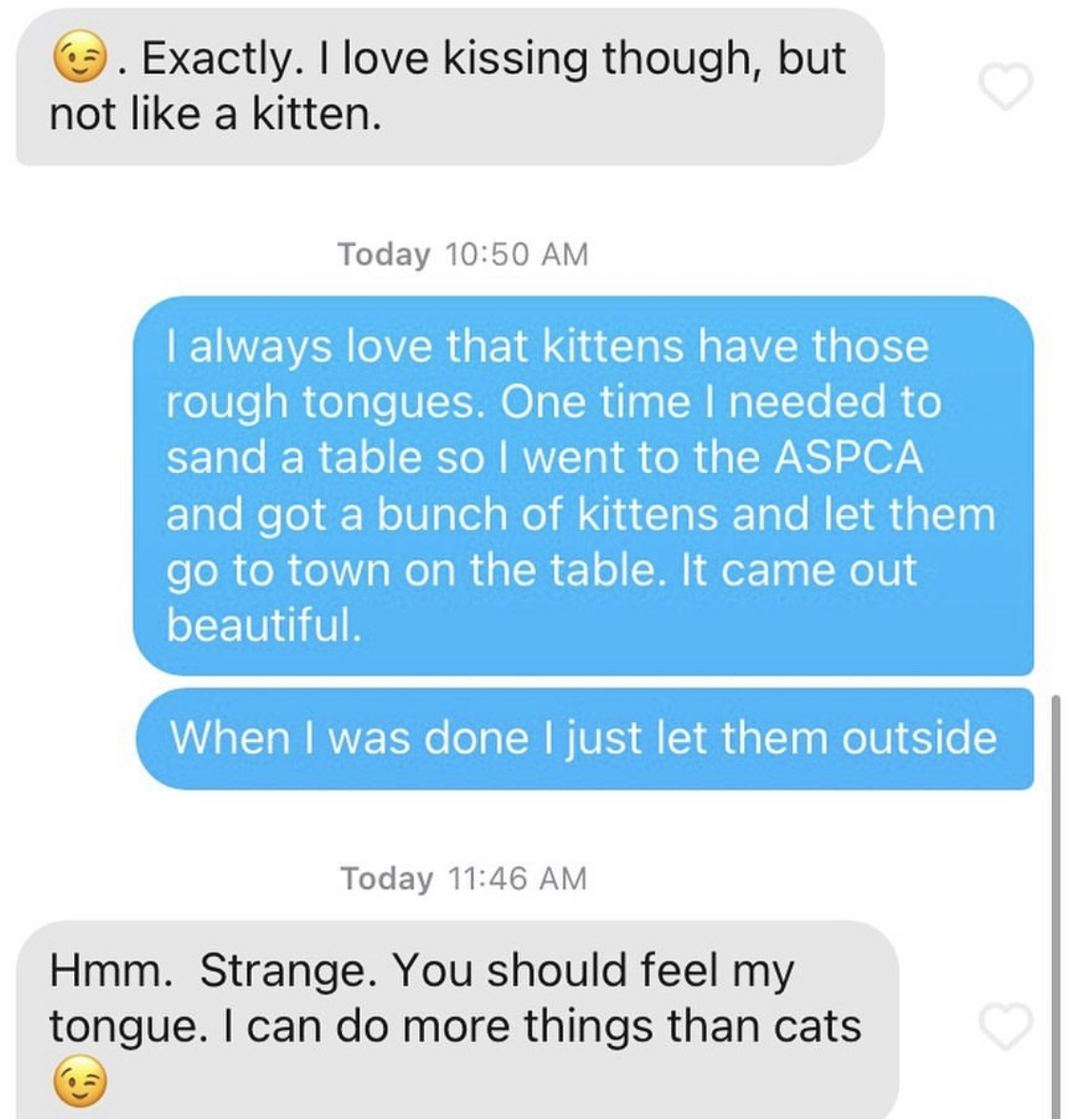 7. Be ready when he shoots his shot.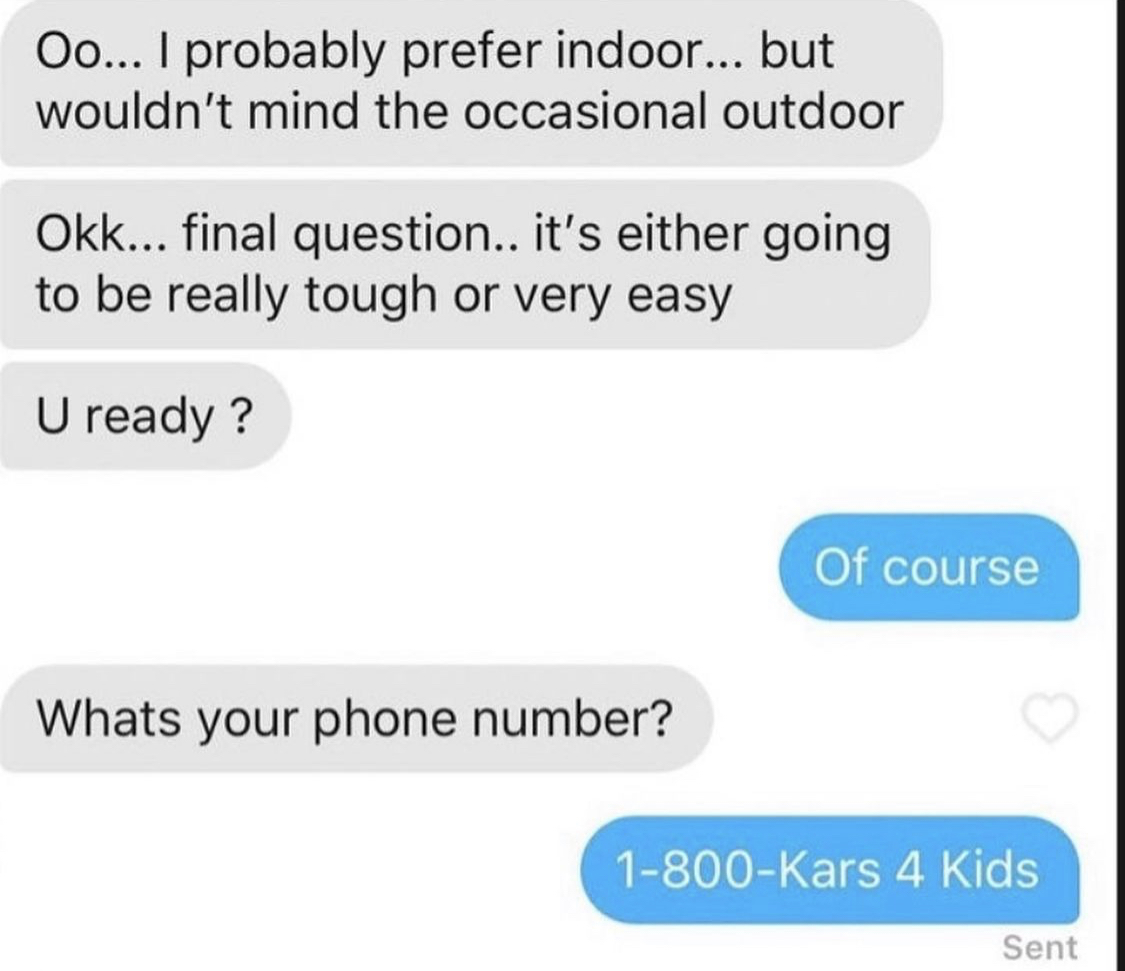 8. Short men need not apply.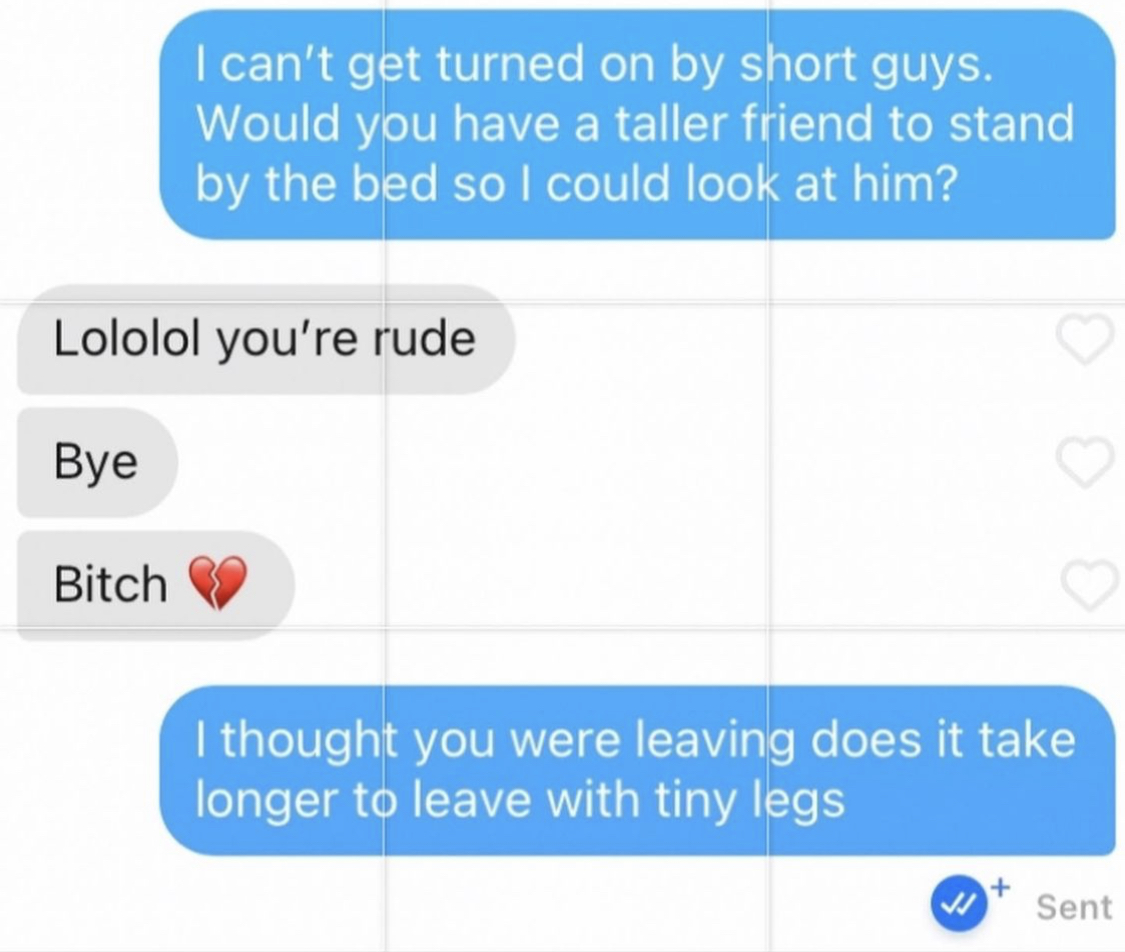 9. Be upfront about what you're looking for.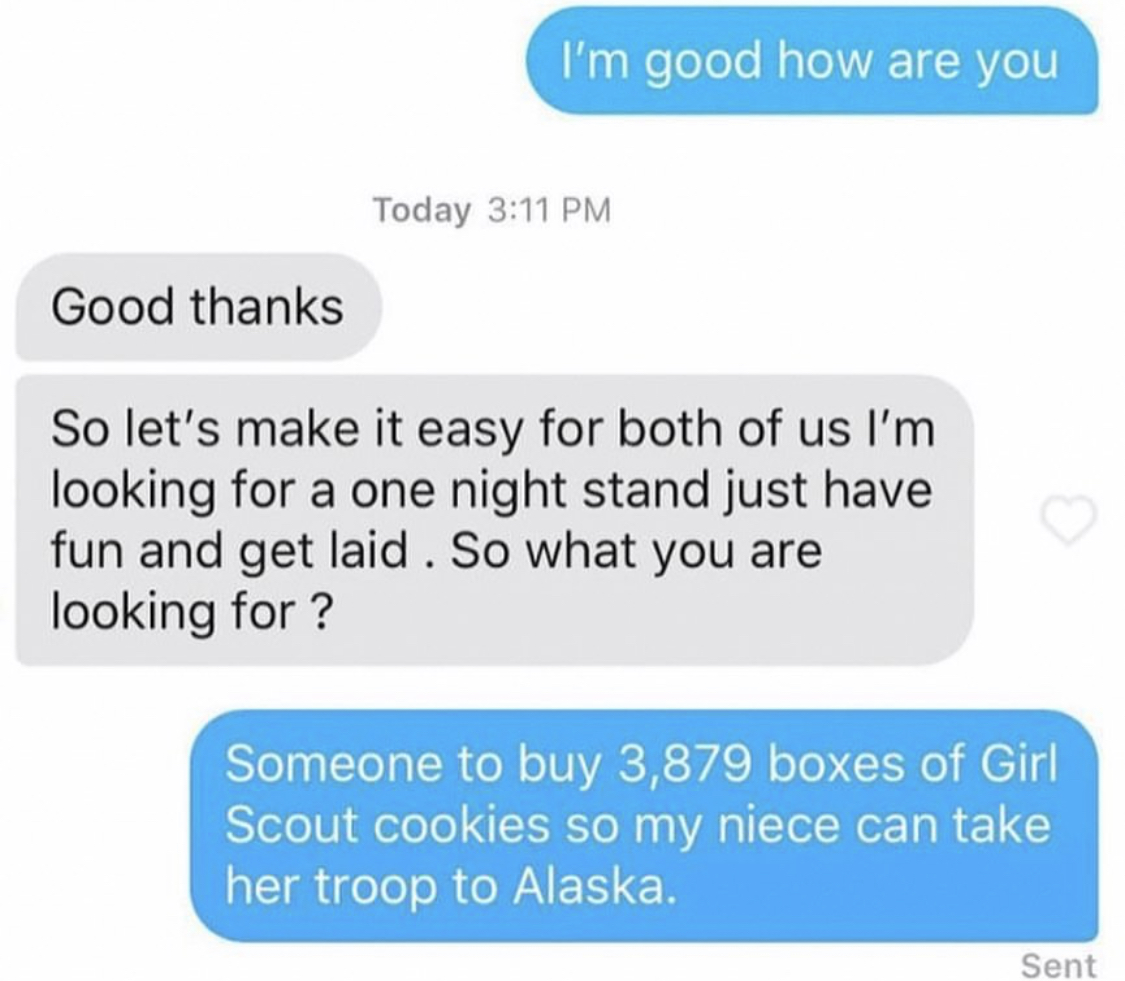 10. A simple request.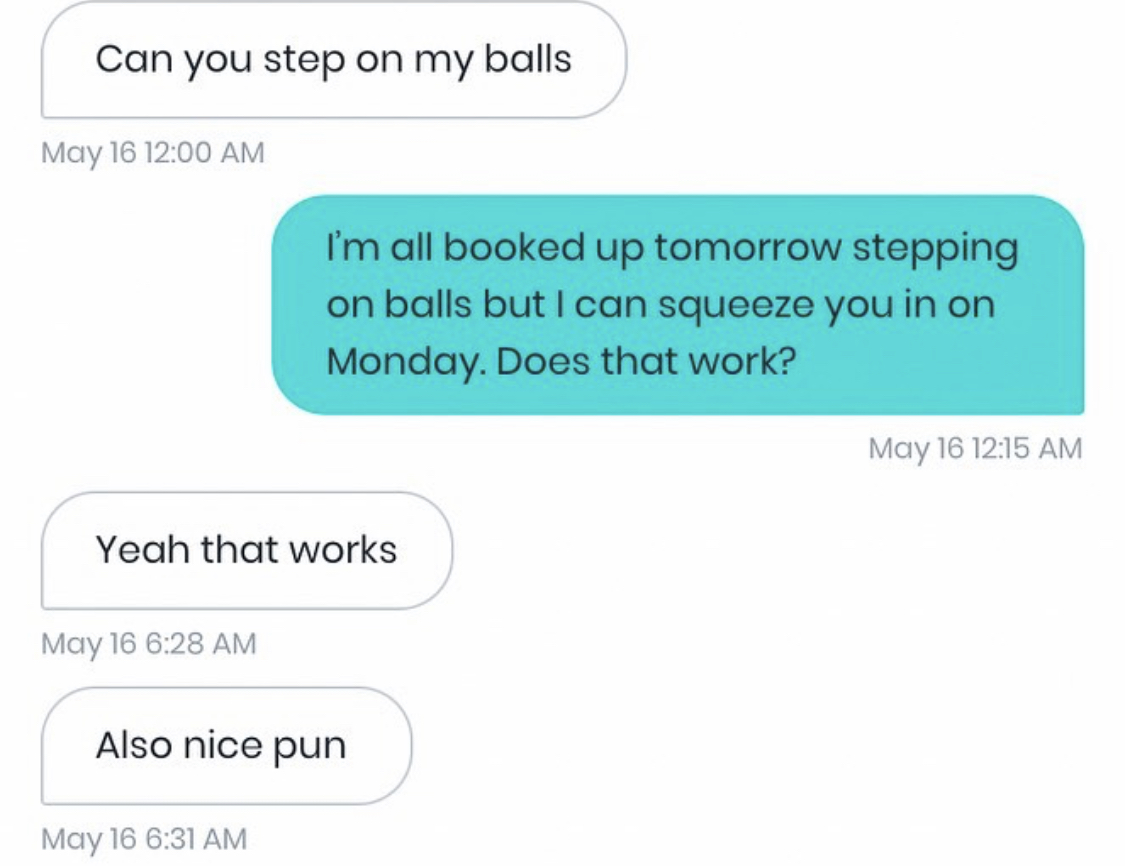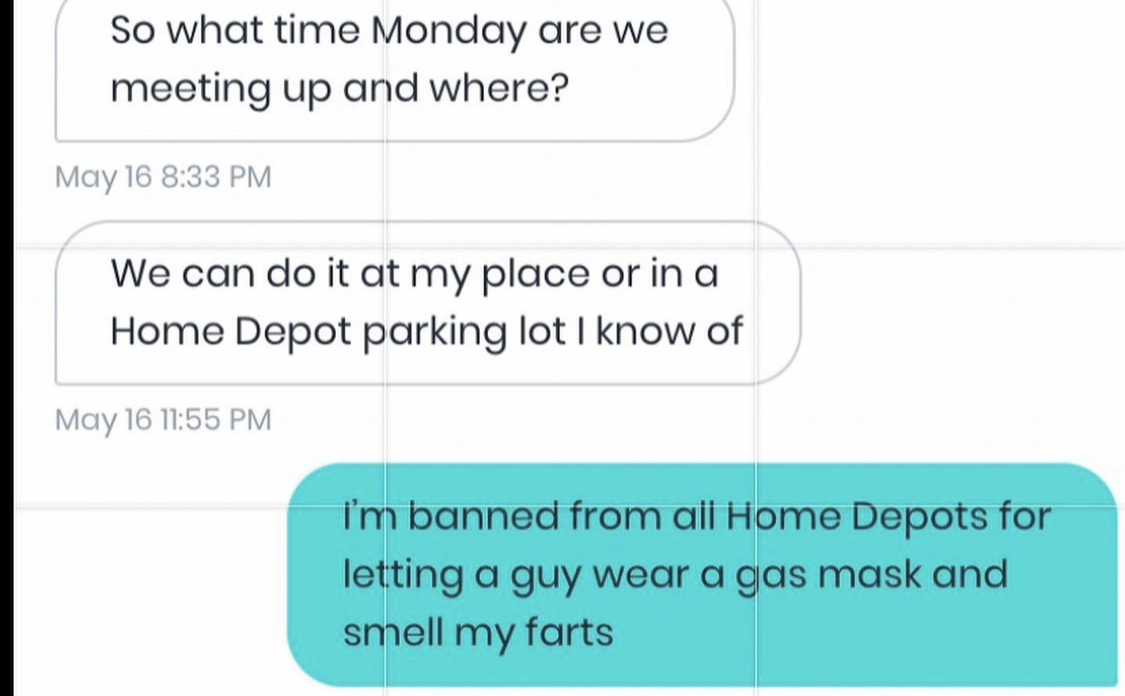 11. No thanks.

12. That's your opener, dude?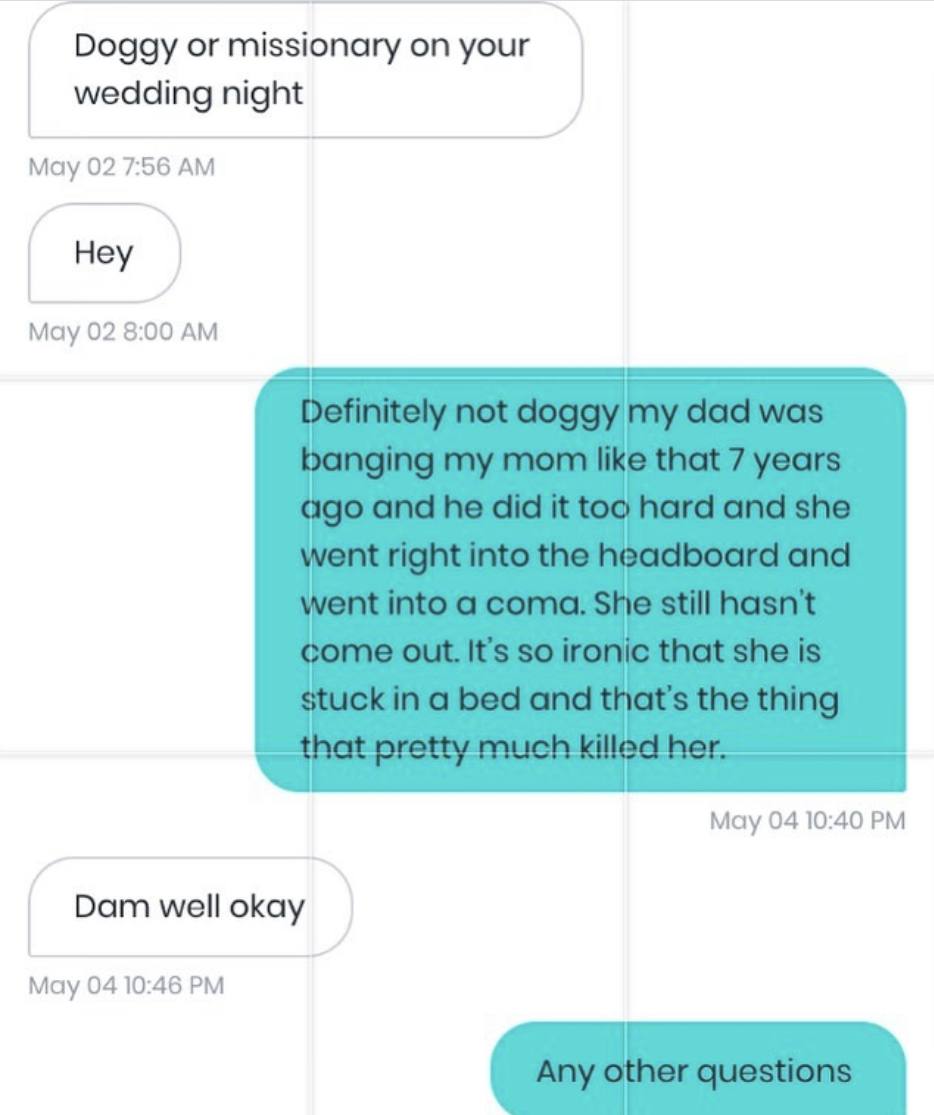 So, why a whole account dedicated to this trolling? Because everyone loves it, that's why! "I think once I saw how the feedback from people and how much they enjoyed them I decided I was going to turn them into a book." Adrienne said, "Having my own Instagram page seemed like a good foundation to draw from and keep the conversations organized." Would read. Yes.
13. When he says he's "looking for a little fun."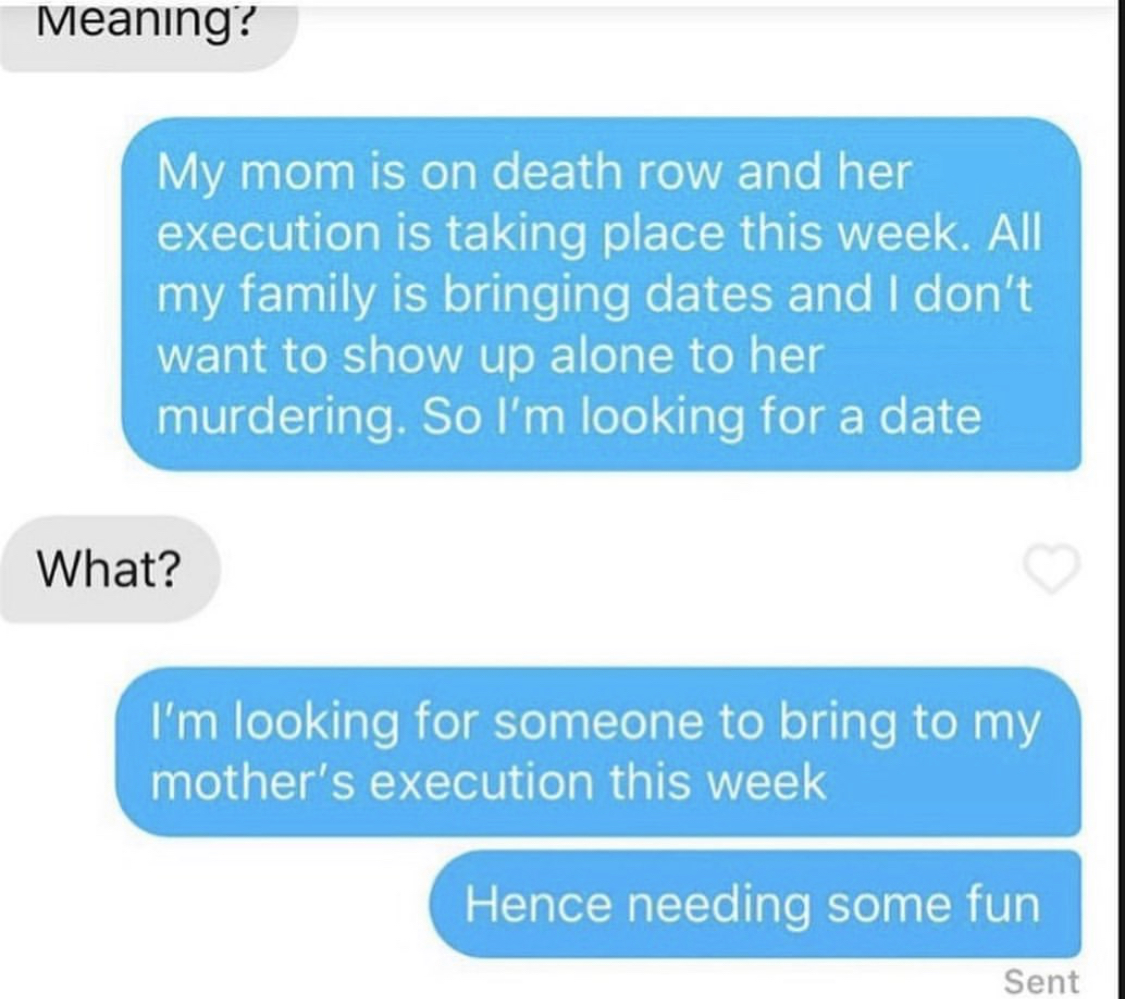 14. Make her feel good.