Dating is hard. Honestly, I'm glad I'm out of the scene completely. I got married a few months ago, and I'm happy to say we're no longer trying to impress each other. Certainly, this is the healthiest way to live. In no way will the choice to not go on conventional "dates" ever come back to haunt me or cause resentment in my current relationship. Smooth sailing from here on out. I kid, of course. Marriage and dating are equally fraught. We're here today, however, to laugh at jokes about dating apps like Tinder and Hinge. Luckily, funny people are sharing their thoughts on dating for all of us to see, single or otherwise.
If you've never used a dating app, you're not alone. I've never used one unless you count Facebook. Frankly, Myspace was one too. Anywhere I had access to someone's personal profile, you better believe I used the information to try and lock in a date. It worked! I found my wife on Myspace and Facebook, first. Then, emailed her. Then… finally got her number at a bar. That's what it was like in the old days. We didn't have Tinder. We only had 10-15 ways to contact someone.
Enough about me. Let's hear from funny single people who are doing the Lord's work by grinning and bearing the pain of using dating apps.
Here are the funniest memes and tweets about dating apps we had time to find this week:
---
1.
2.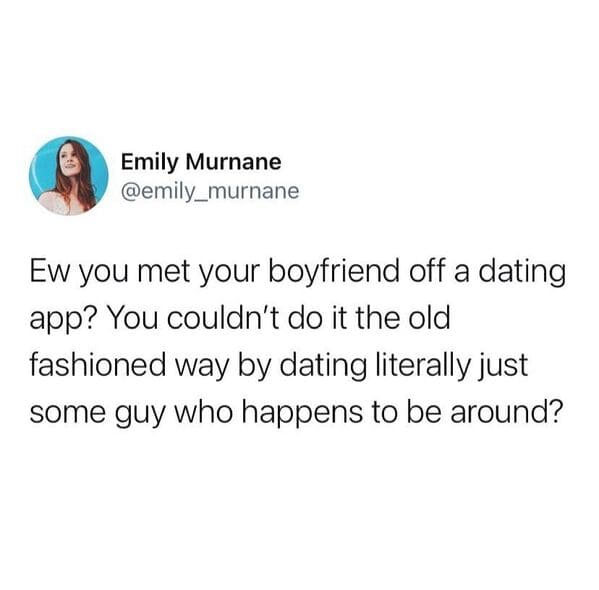 3.
4.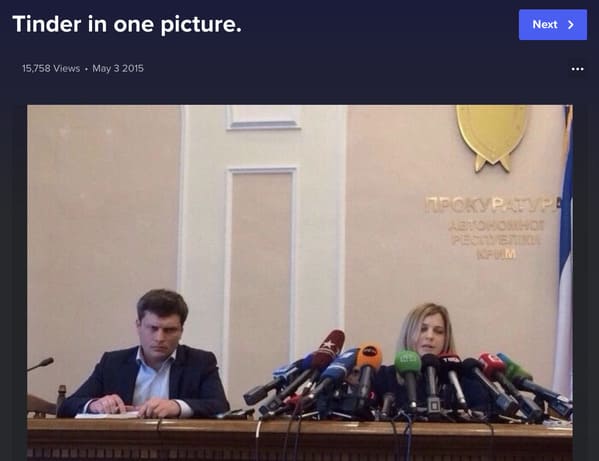 5.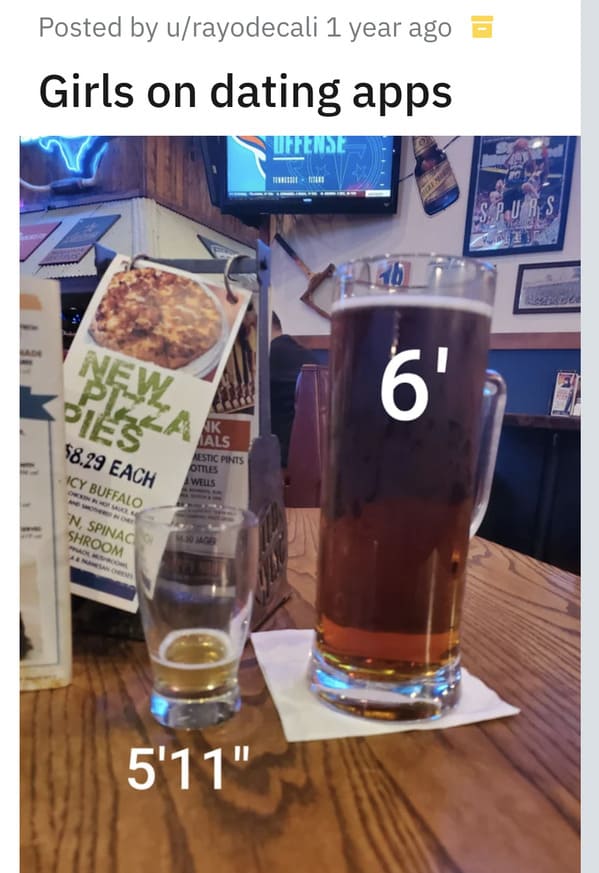 6.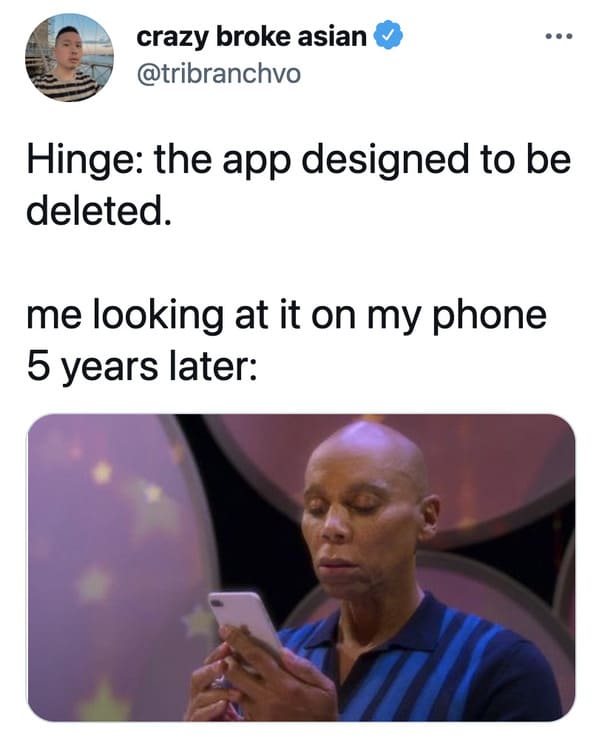 7.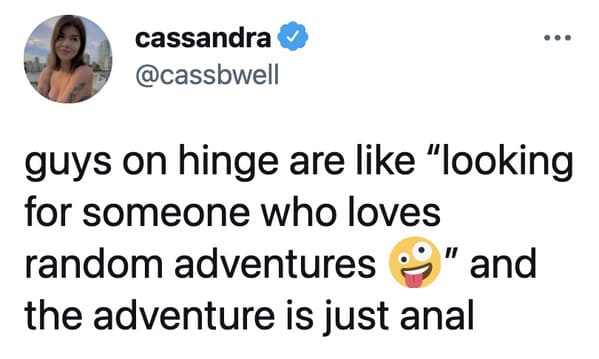 8.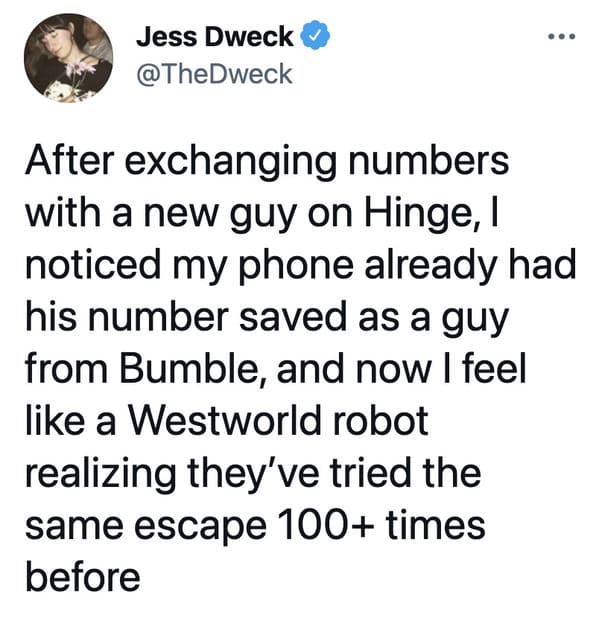 9.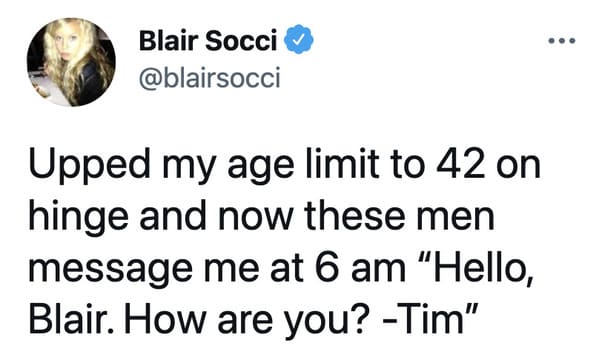 10.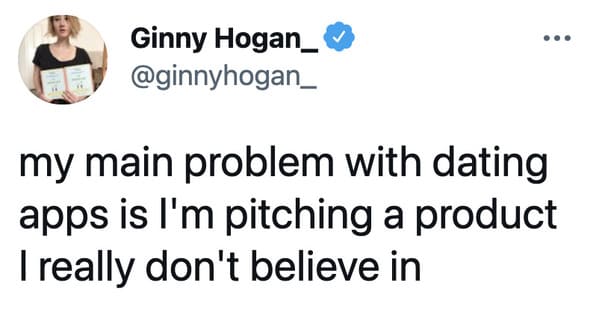 11.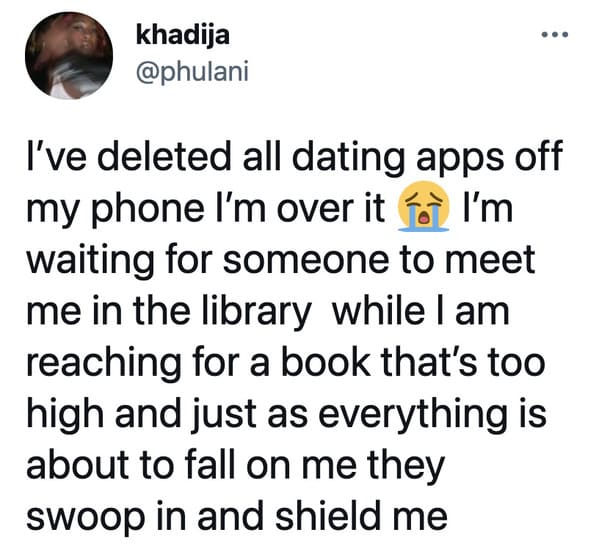 12.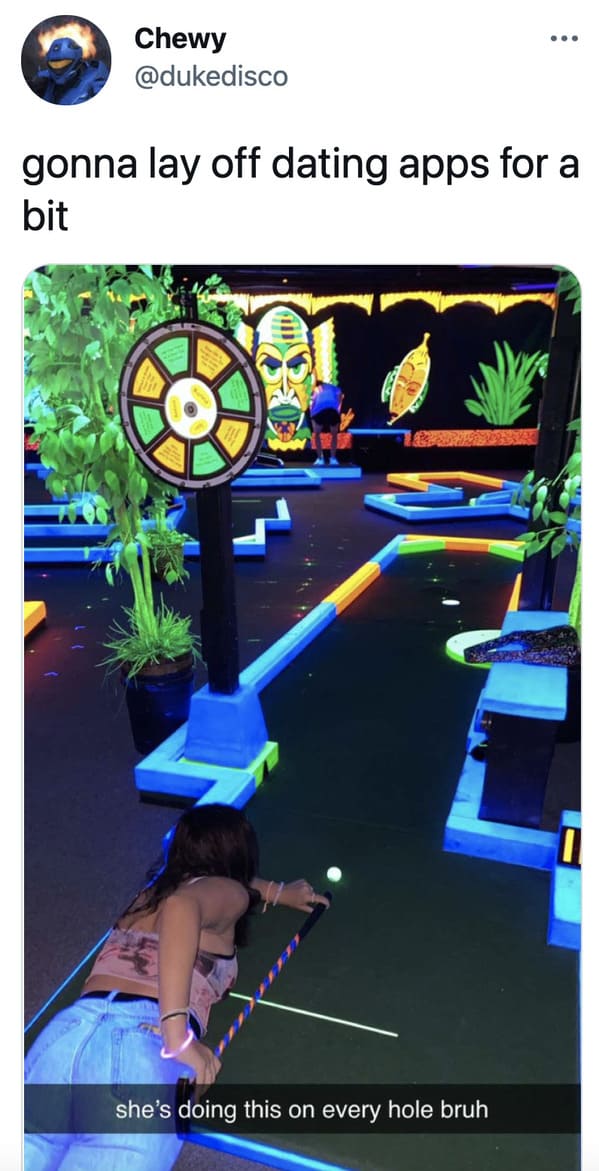 13.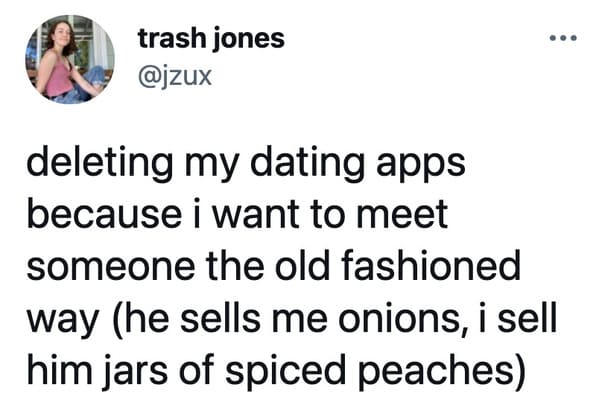 14.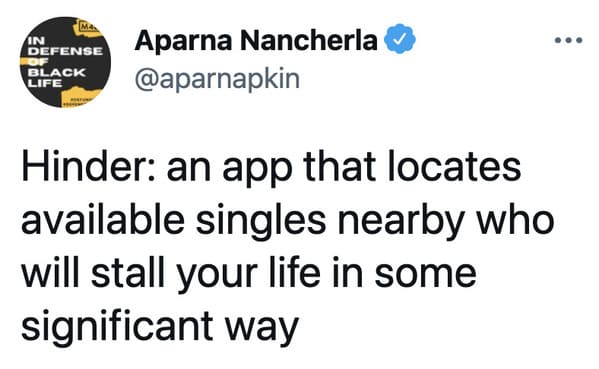 15.