I unapologetically love the Saw movies. Sure, some are over-the-top. But, if you get all the way to Saw VI, the little puppet man starts killing evil health insurance employees.
Who among us, I ask you, can't get behind that storyline? As dark and gory as the movies seem, it's hard to always take the puppet Jigsaw seriously. Thankfully, someone made an entire Twitter account dedicated to hilarious things we wish Jigsaw would say.
In each Saw movie, characters are punished for their previous misdeeds. Often, they're kidnapped and placed in what amounts to an escape room, where the punishment for not solving all of the puppet's riddles is, you guessed it, death.
Usually, the death is somehow connected to the sins of the character. You know, like Dante's Inferno. The adulterers are attached together for all eternity. The greedy must fight the spendthrifts with giant sacks that represent their worldly wealth. The Saw movies are actually literary and clever.
Don't get me wrong. They're also gore-fests and the characters take themselves too seriously. But, that's why the @jigsaw_quotes Twitter is funny.
Here are the funniest fake Saw movie quotes straight from the Jigsaw puppet himself:
---
1.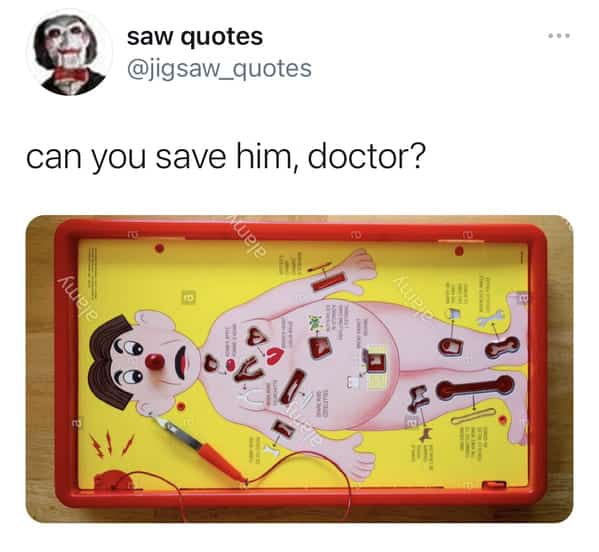 2.
3.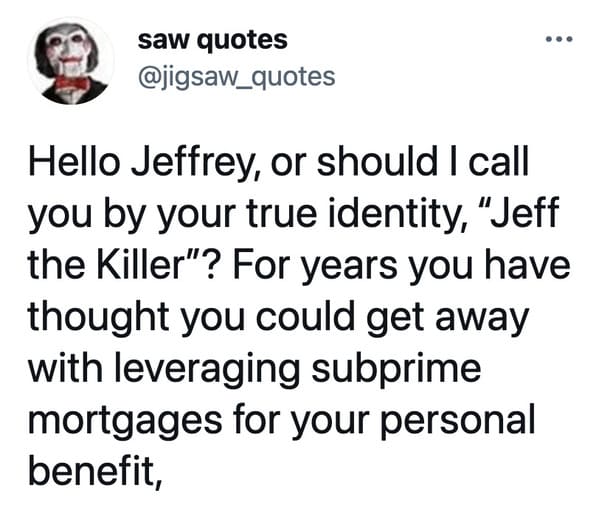 4.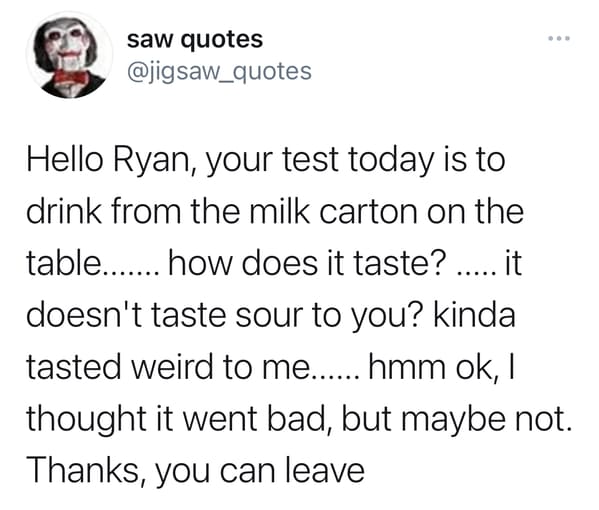 5.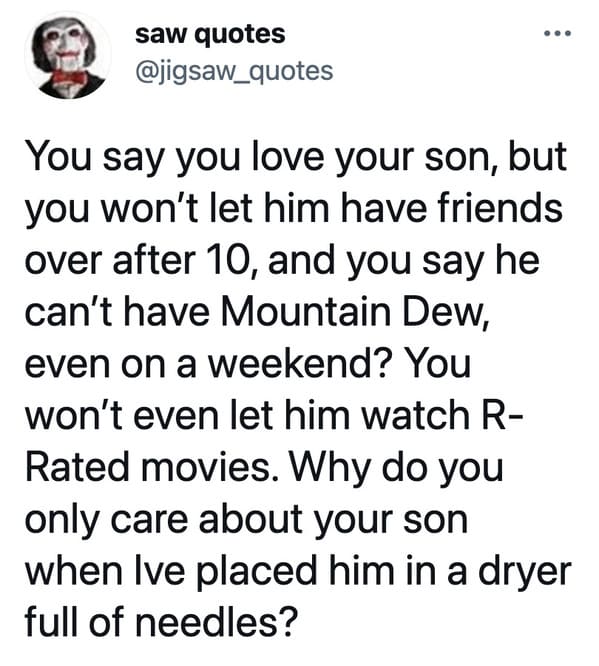 6.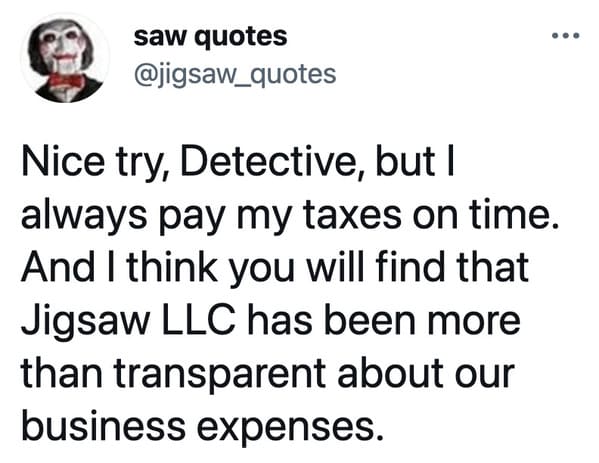 7.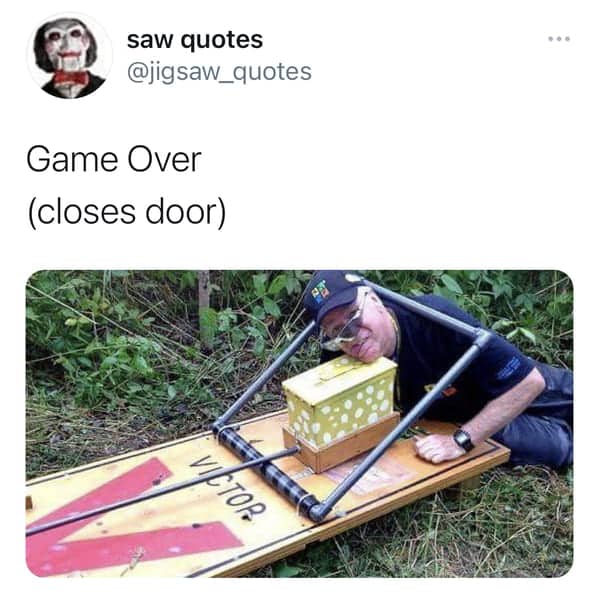 8.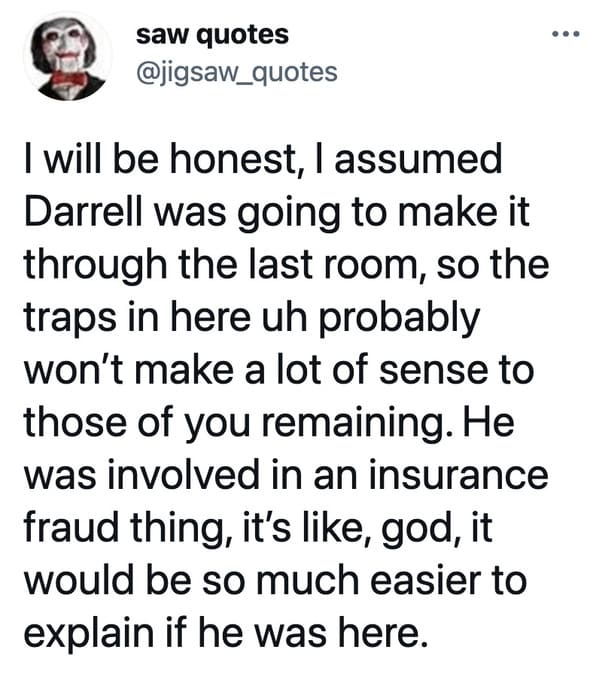 9.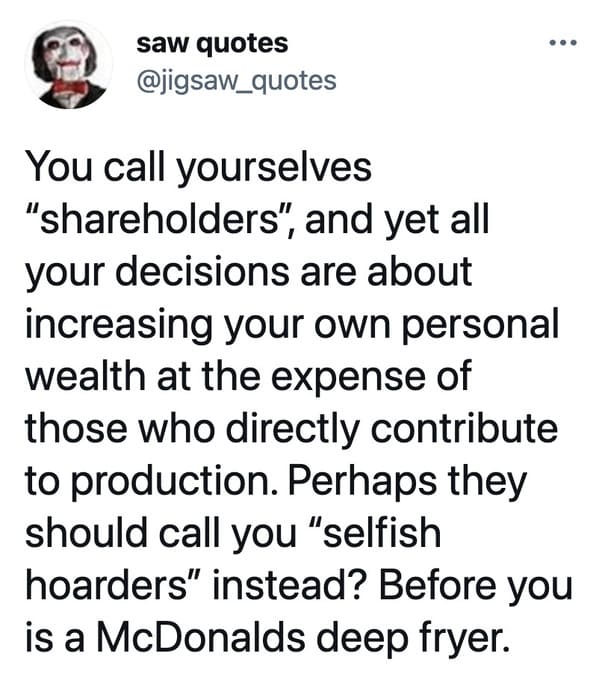 10.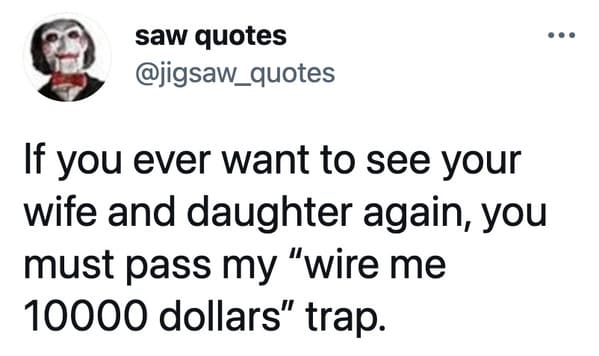 11.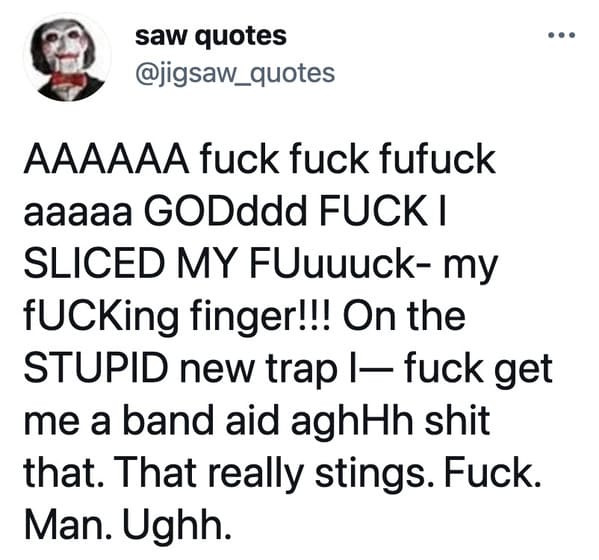 12.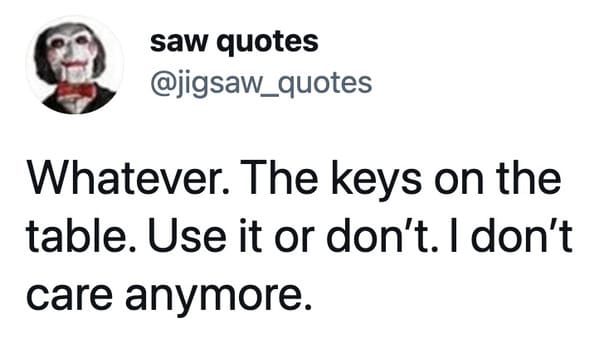 13.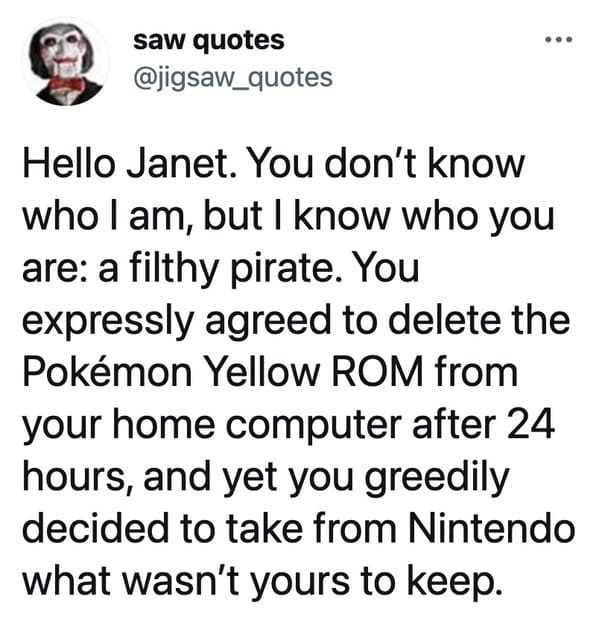 14.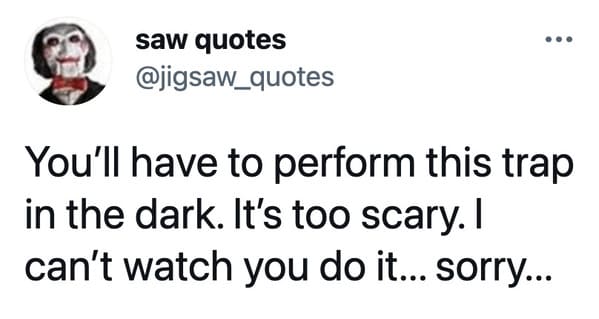 15.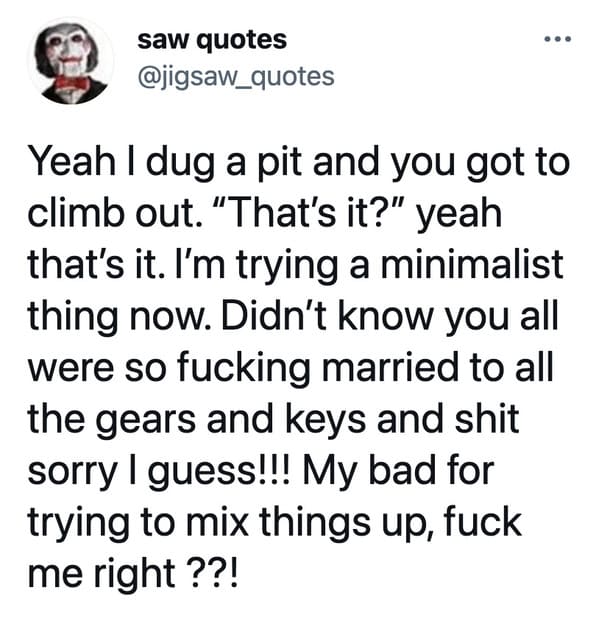 16.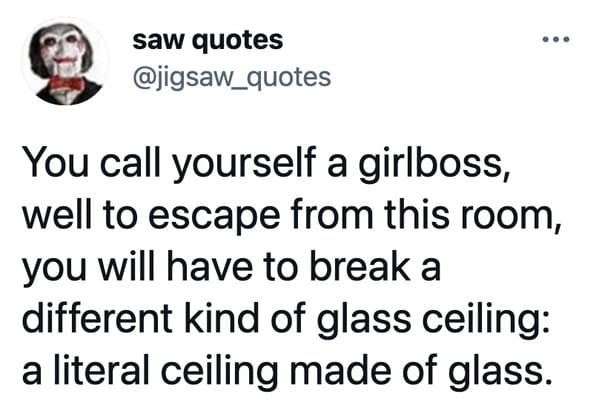 17.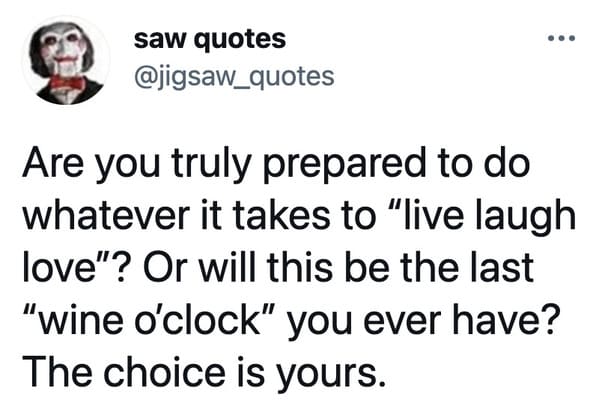 18.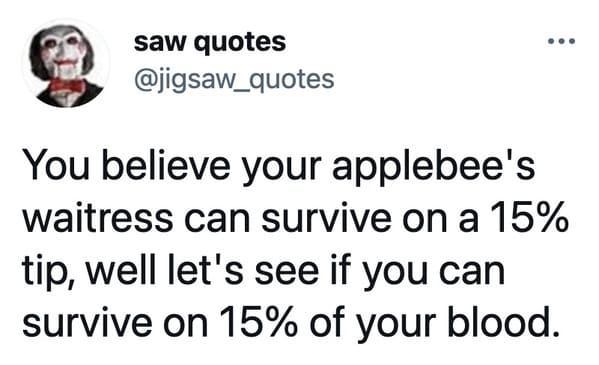 19.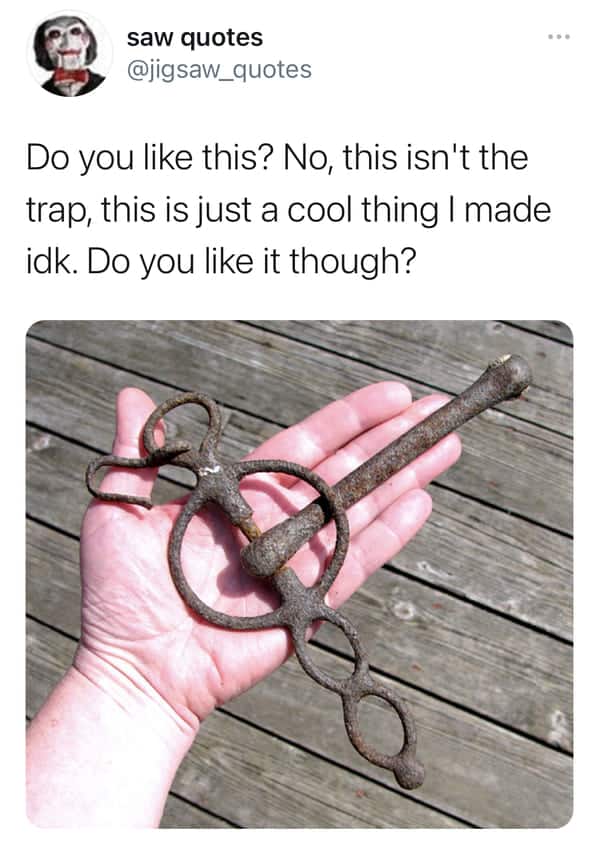 20.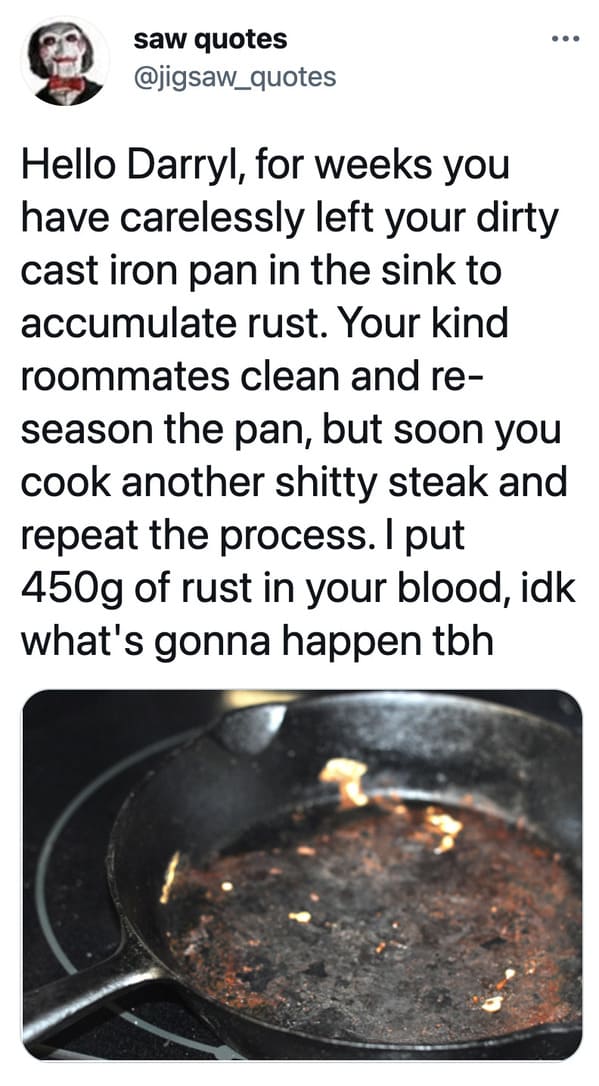 21.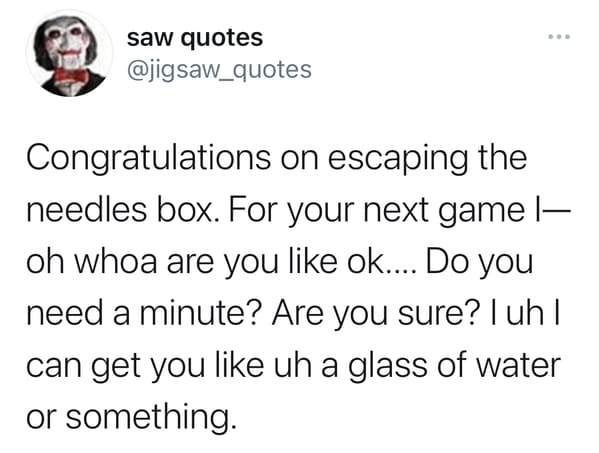 22.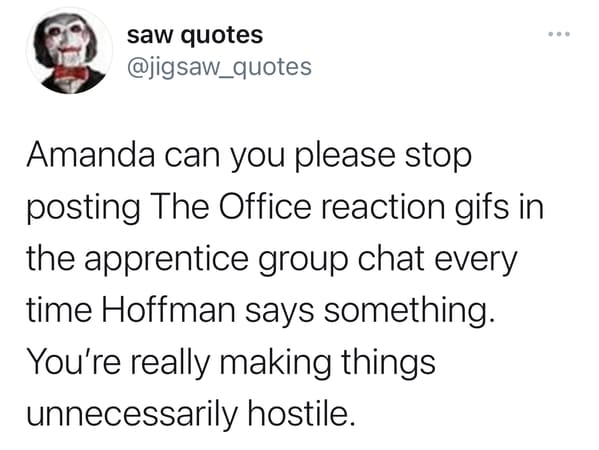 23.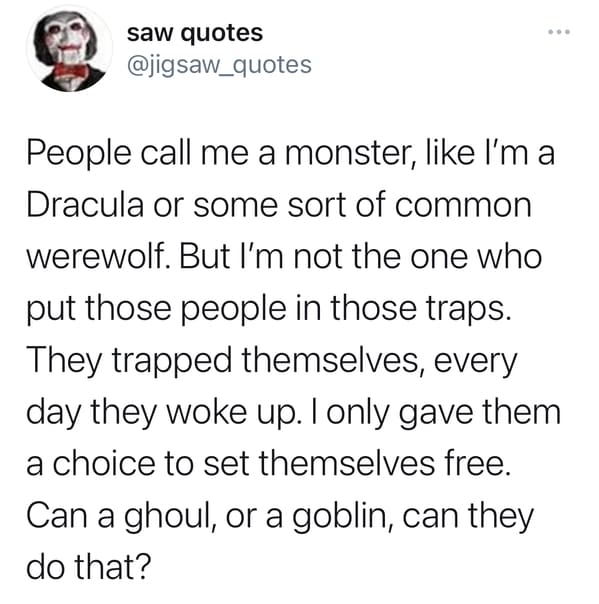 24.
25.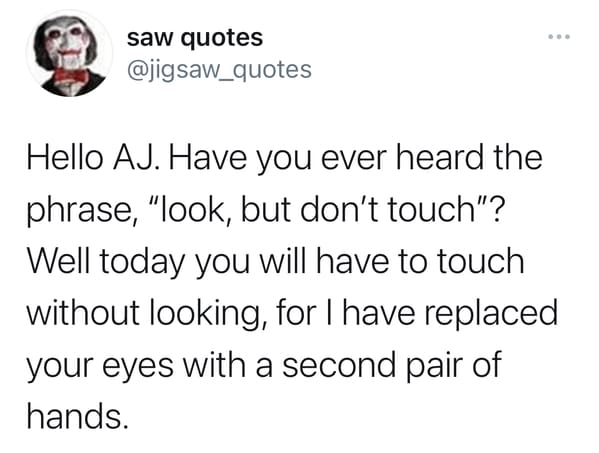 26.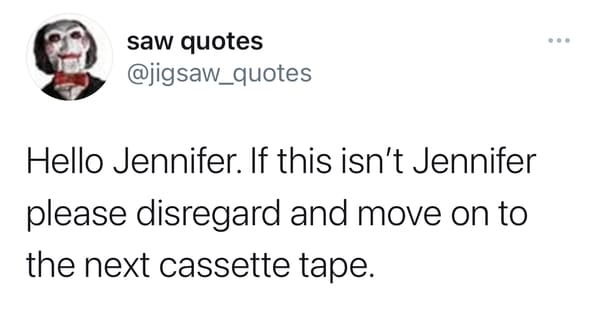 27.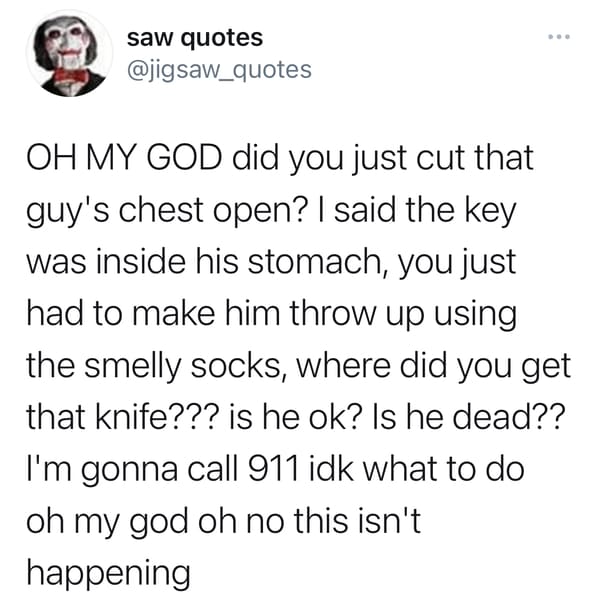 28.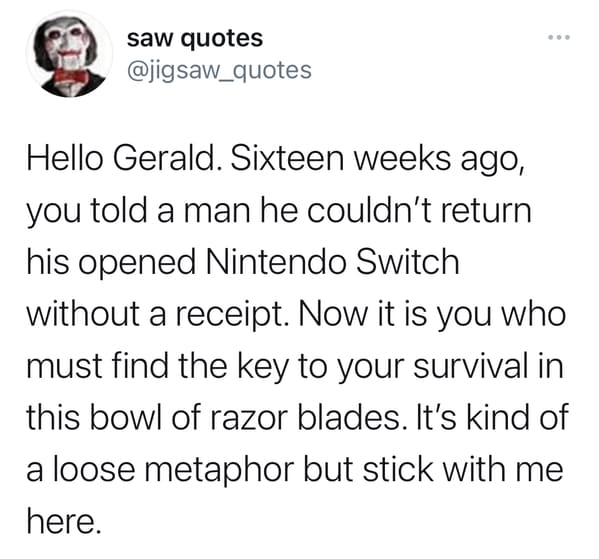 29.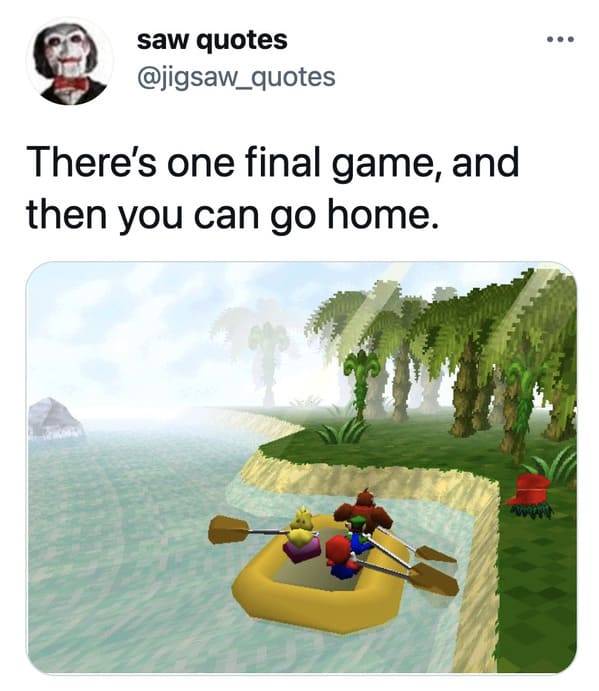 30.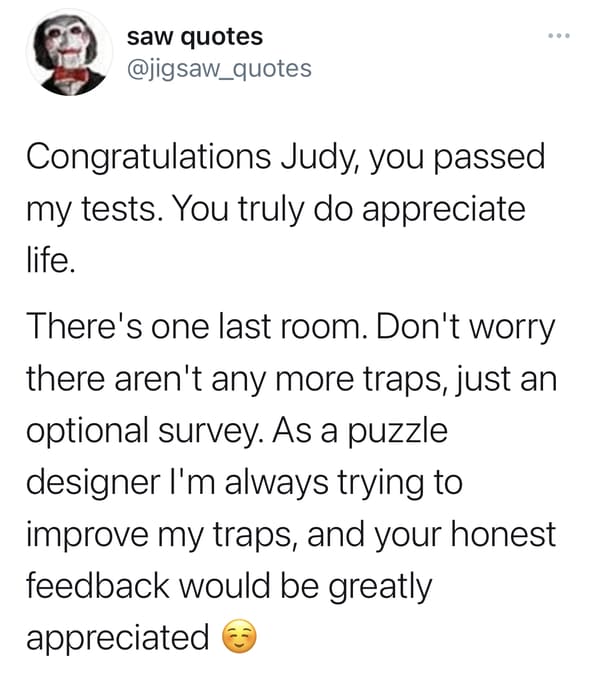 31. Good point.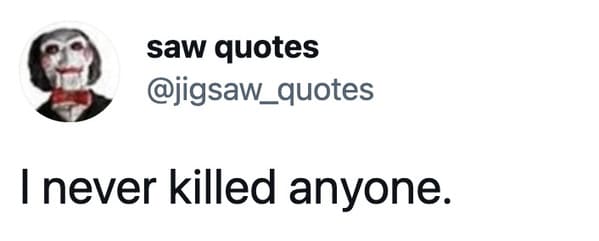 Follow @jigsaw_quotes on Twitter for more.