In case you've been hiding under a rock: Ben Affleck and Jeniffer Lopez are dating again. No, you didn't go back in time (or did you?). Yes, they're both still hot.
Now that you have this information, it's time to tell you the funny part. Organically, they reenacted a clip from JLo's 2002 hit music video "Jenny From The Block." What happened in that video, you ask? Lopez is on a boat in a bikini, Ben touches her butt, and the paparazzi catches the moment.
Well, this week, a photographer caught this moment while the newly reunited couple was on JLo's yacht:
Jlo and Ben Affleck literally said let's break the internet again pic.twitter.com/ai2A9q4tVl

— Liv Marks (@OliviaLilyMarks) July 25, 2021
Look familiar?
Thankfully, while other people's passions from 2002 were reignited, people on Twitter used the opportunity to crack jokes about Ben Affleck touching… crack (I'm sorry).
Here are the funniest memes and tweets people posted in response to the Ben and Jen yacht photo:
---
1.
2.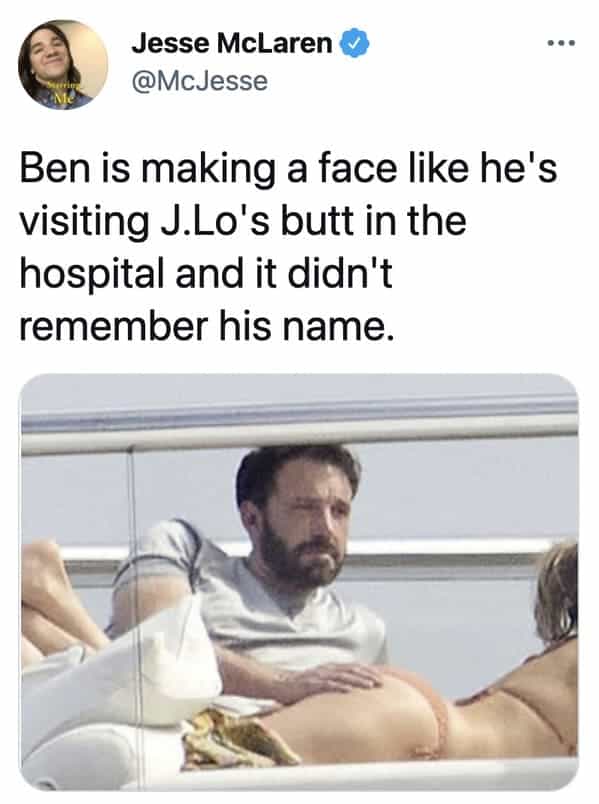 3.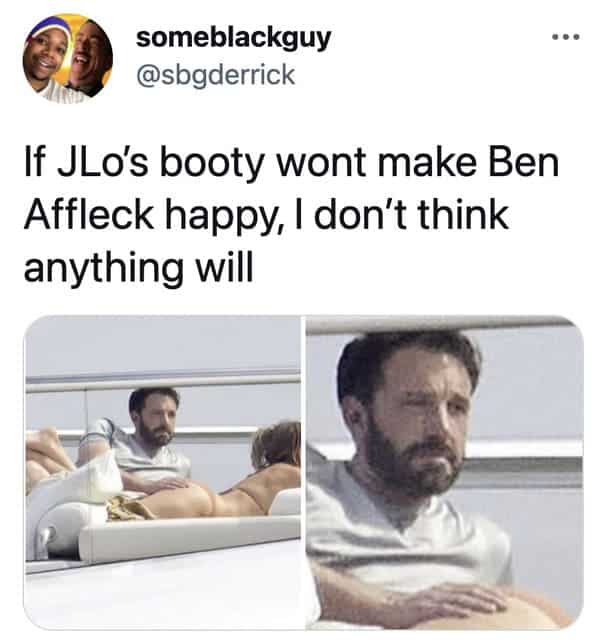 4.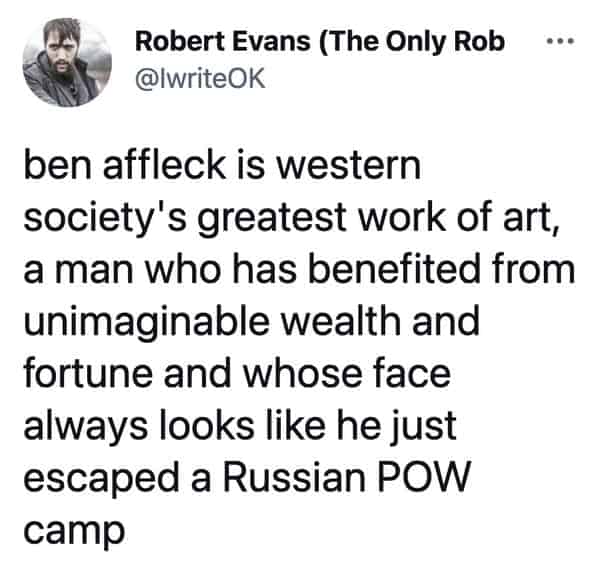 5.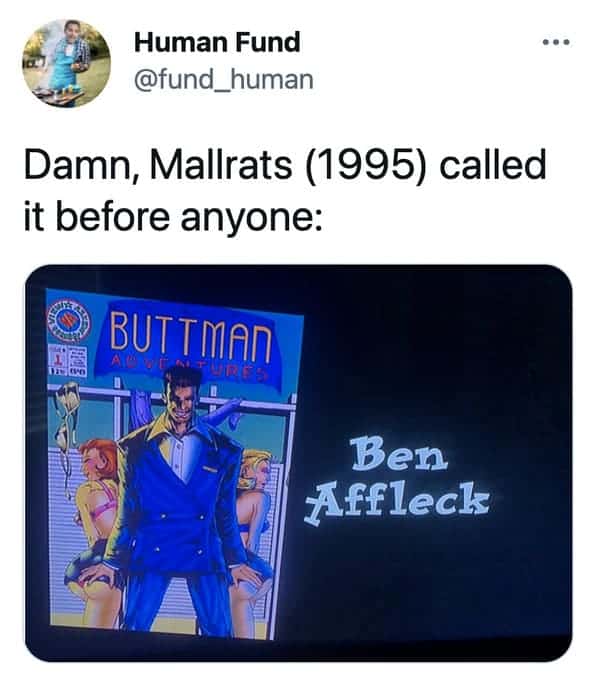 6.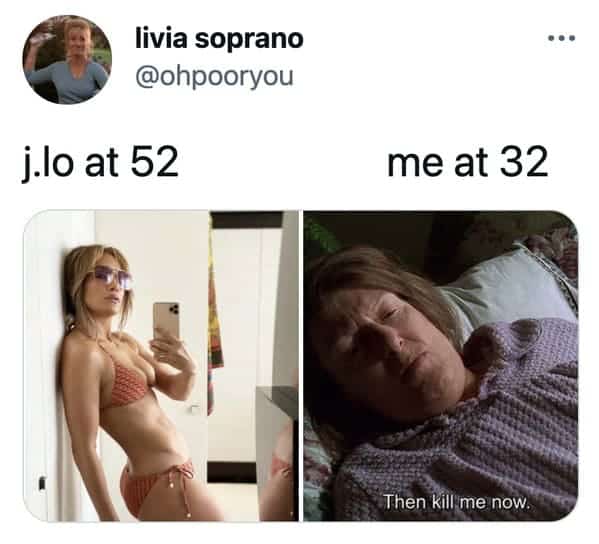 7.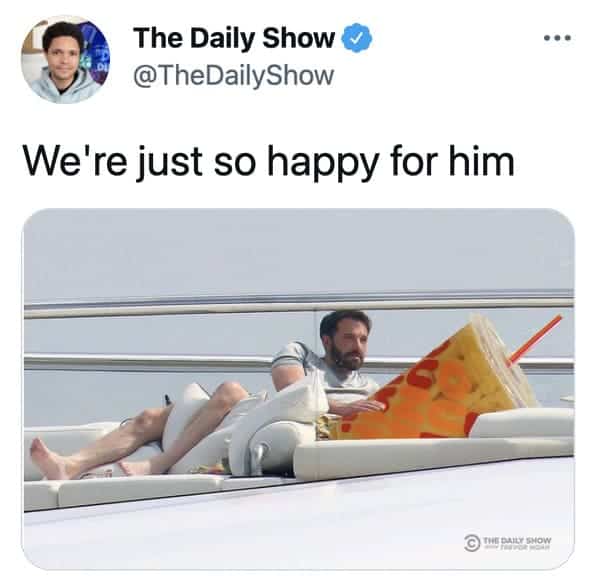 8.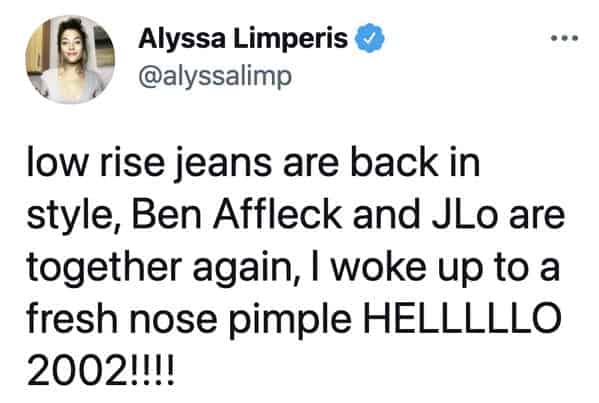 9.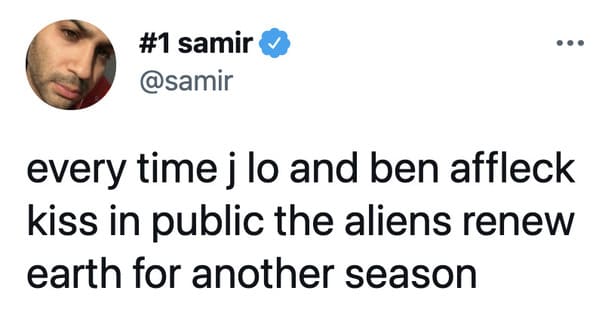 10.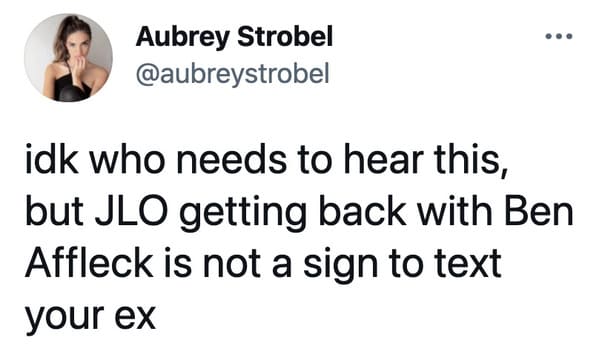 11.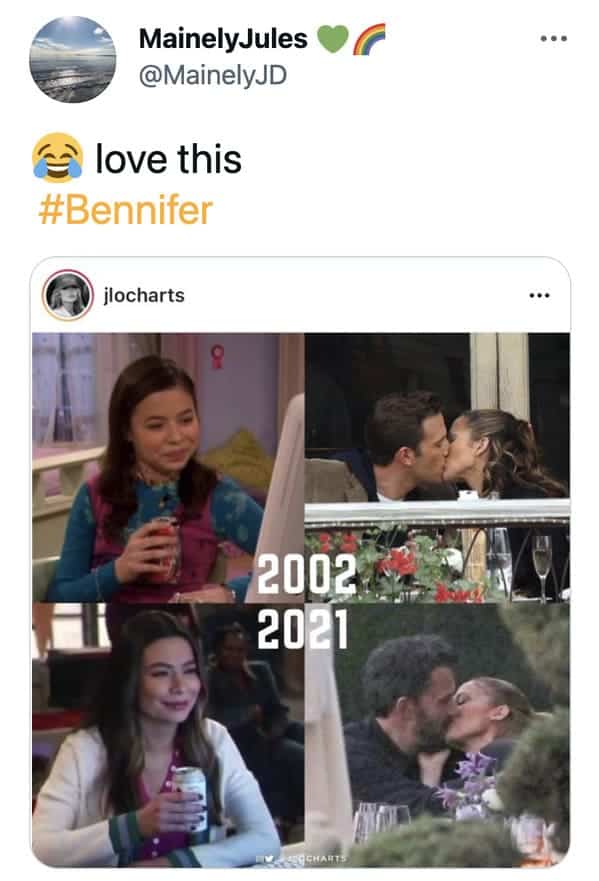 12.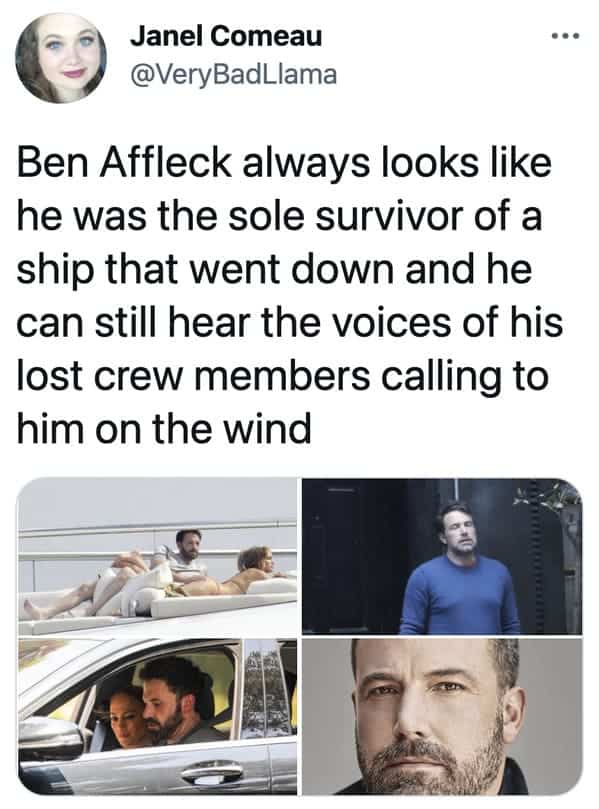 13.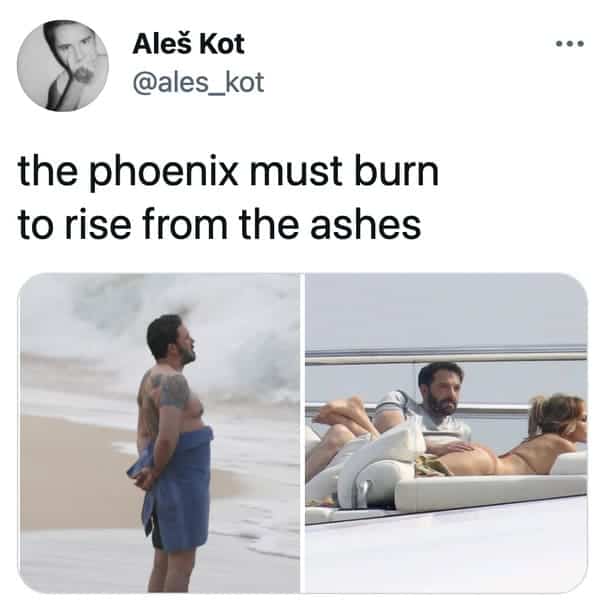 14.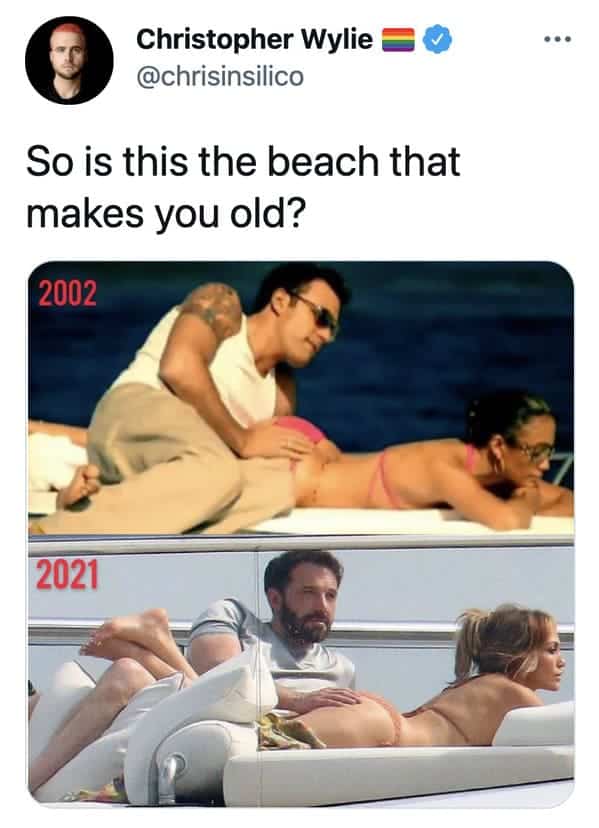 15.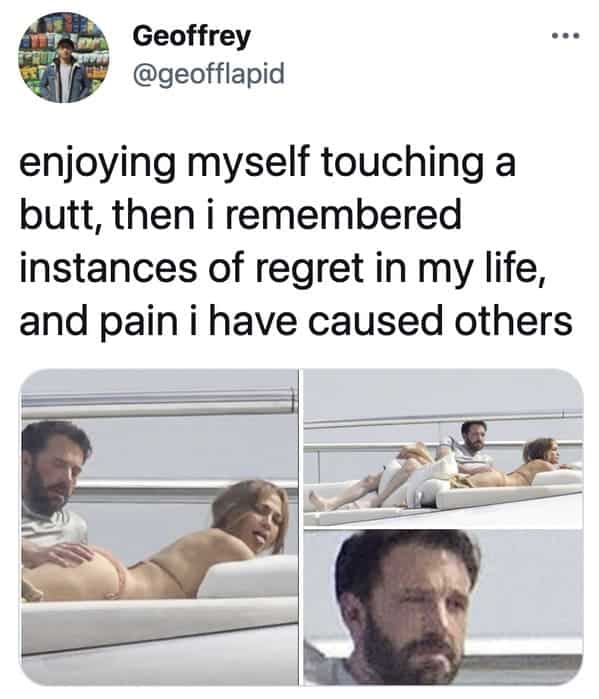 16.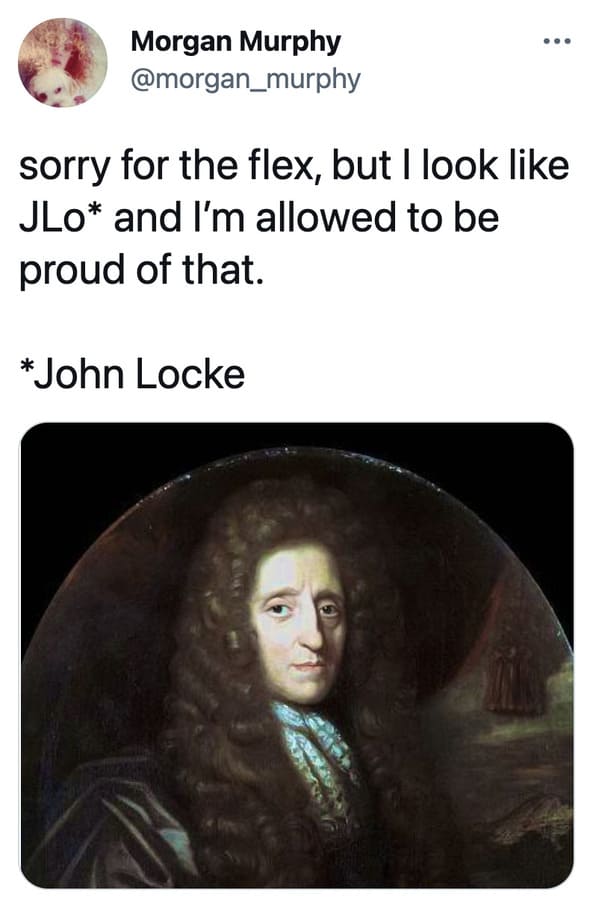 17.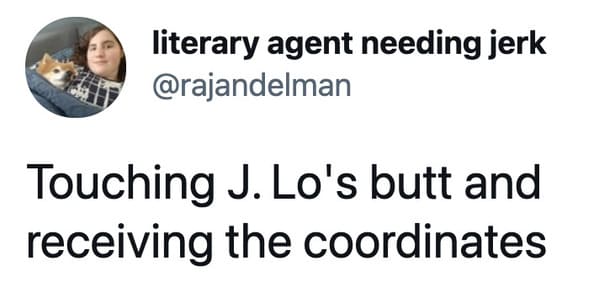 18.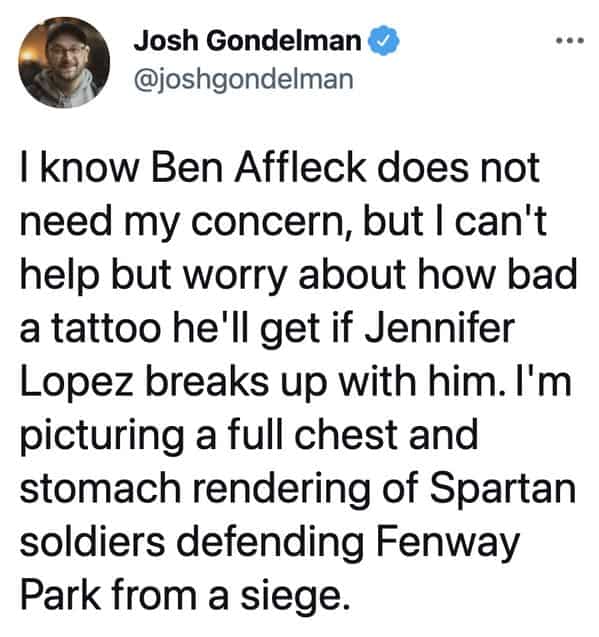 19.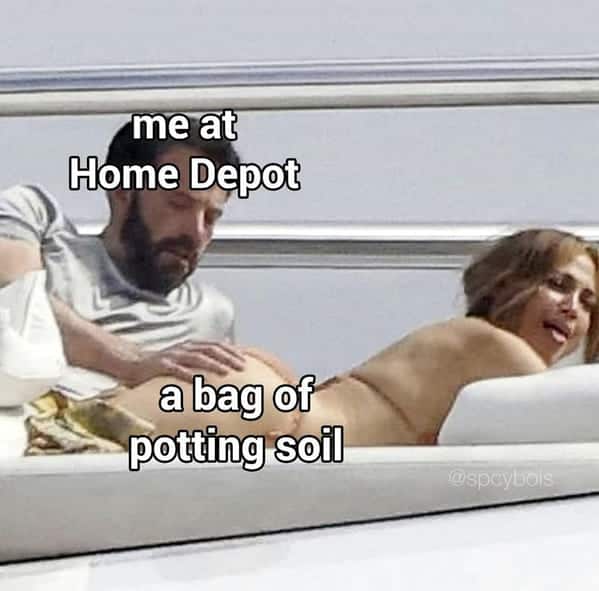 20.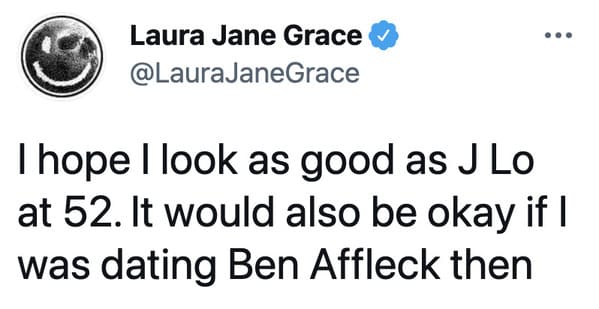 21.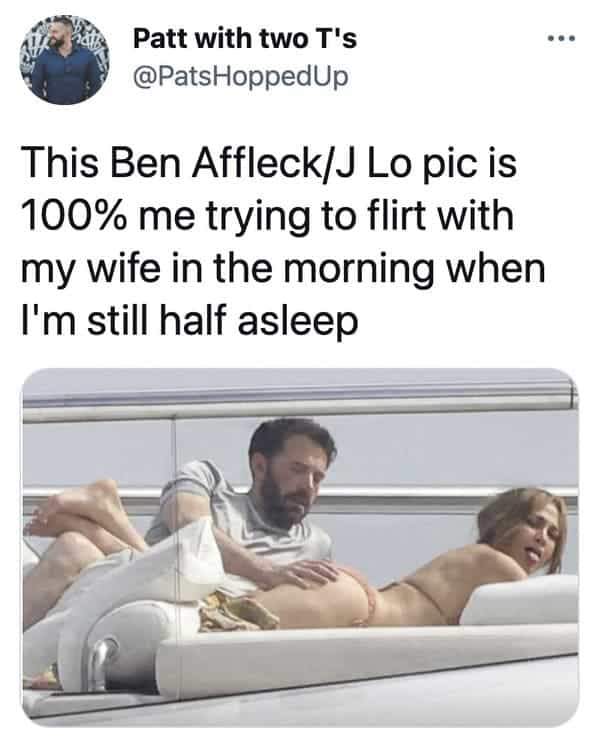 22.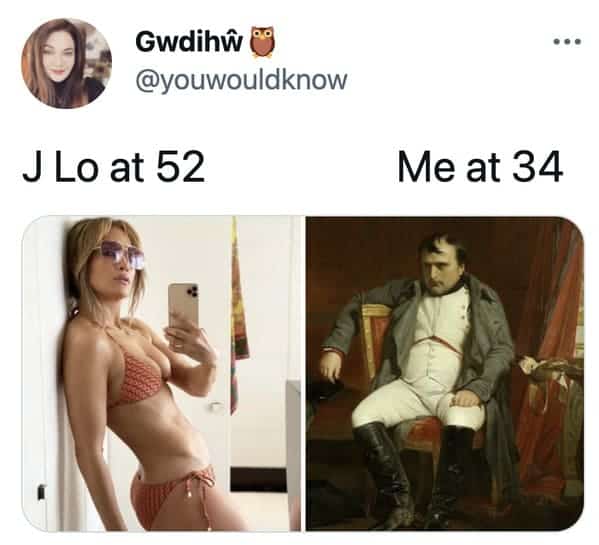 23.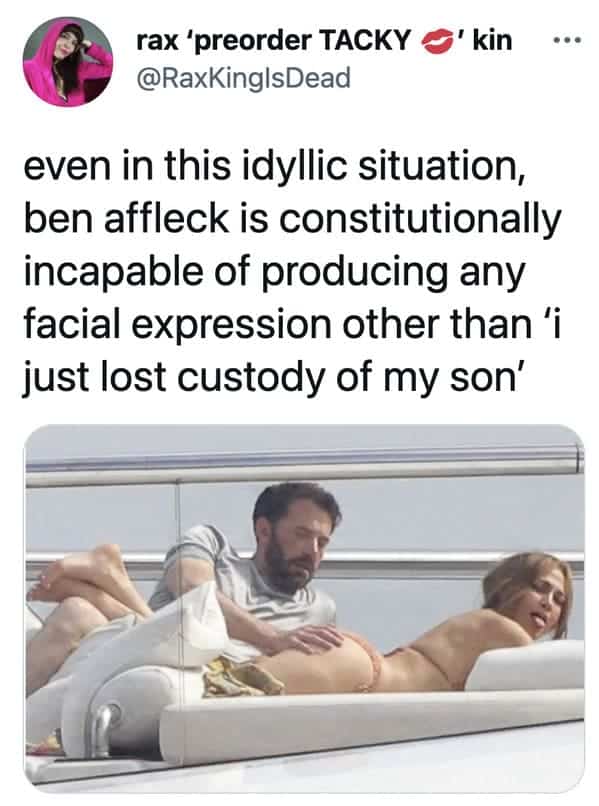 24.