31. The view from up there is worth the cost of your ankles.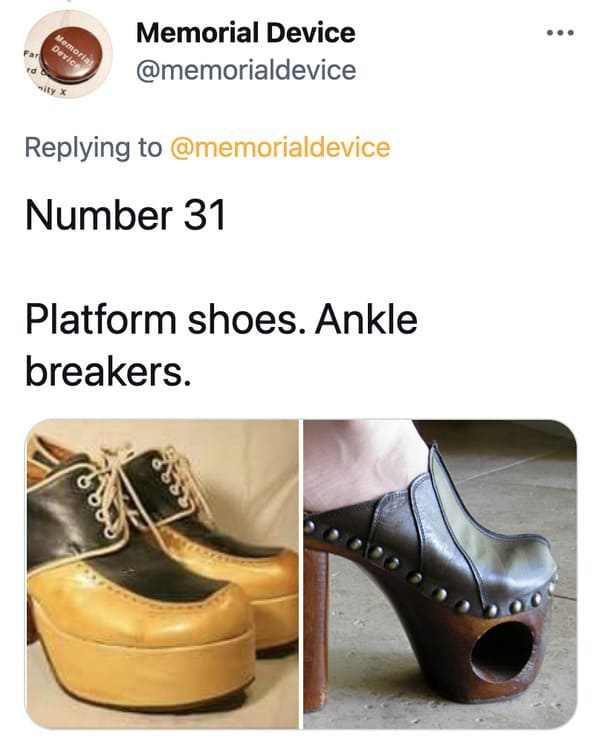 32. Setting the ol' "Man Trap."
33. Nothing was secure.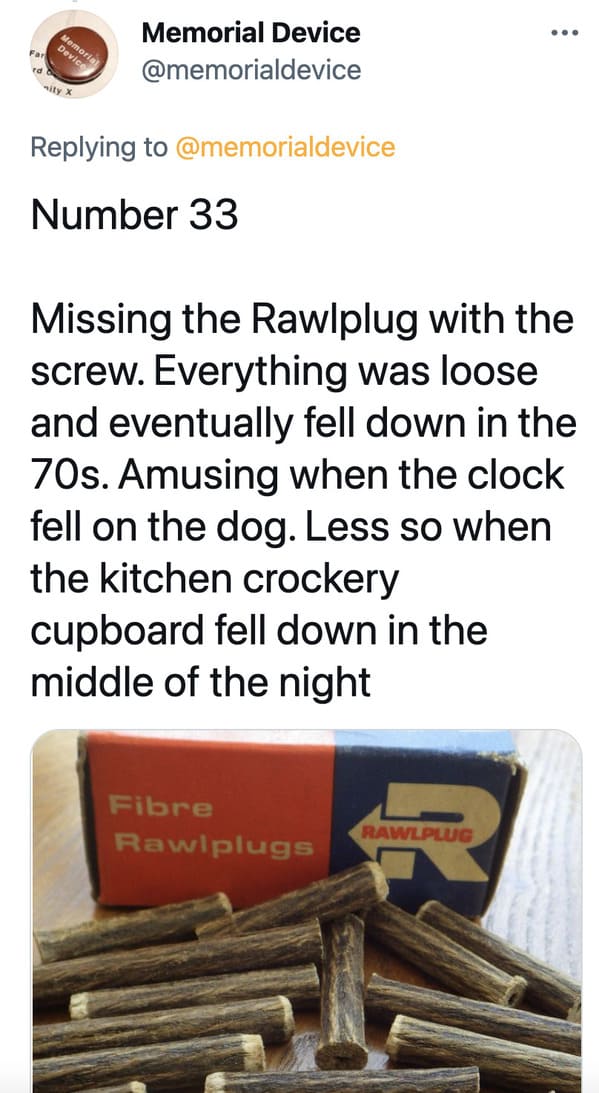 34. Asking to be injured.
35. People used to get "piles" (clotted hemorrhoids) and it's a wonder this isn't talked about more. They're called "piles" after rhyming slang (Chalfont St Giles).
36. Darts.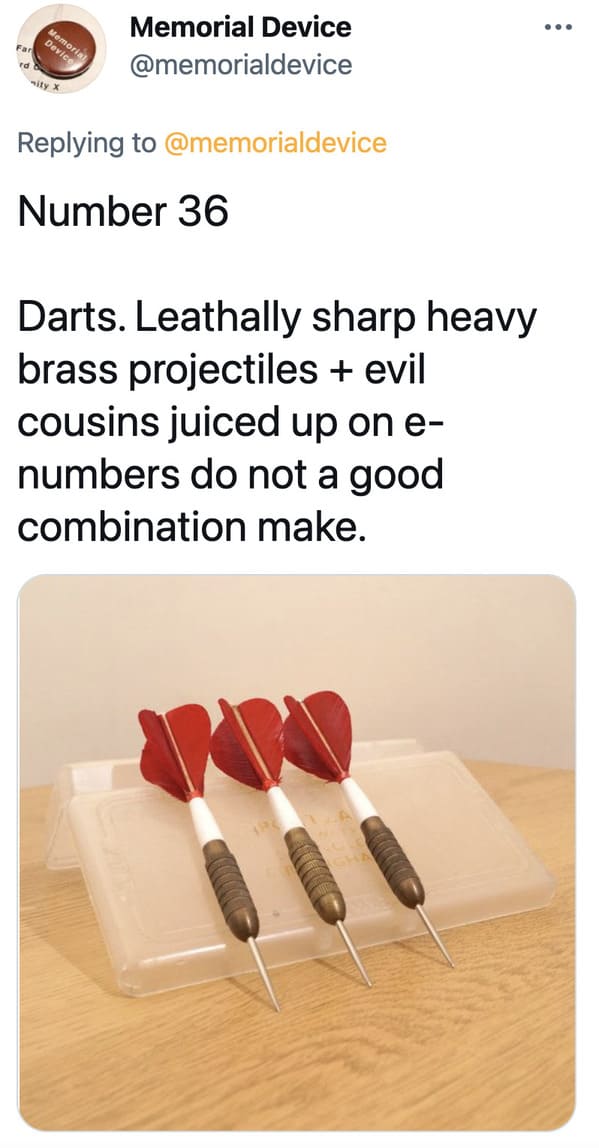 37. Number 37 from this countdown was a video about "killer stools" that is now private. Here, however, is an assortment of British PSAs about stuff that could kill you in the 1970s:
38. Dentistry isn't what it used to be.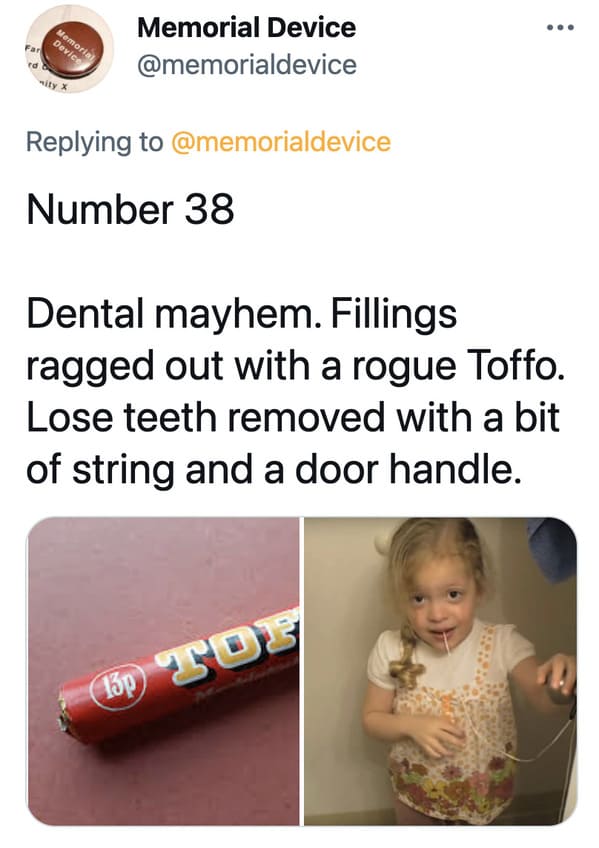 39. Money in your food.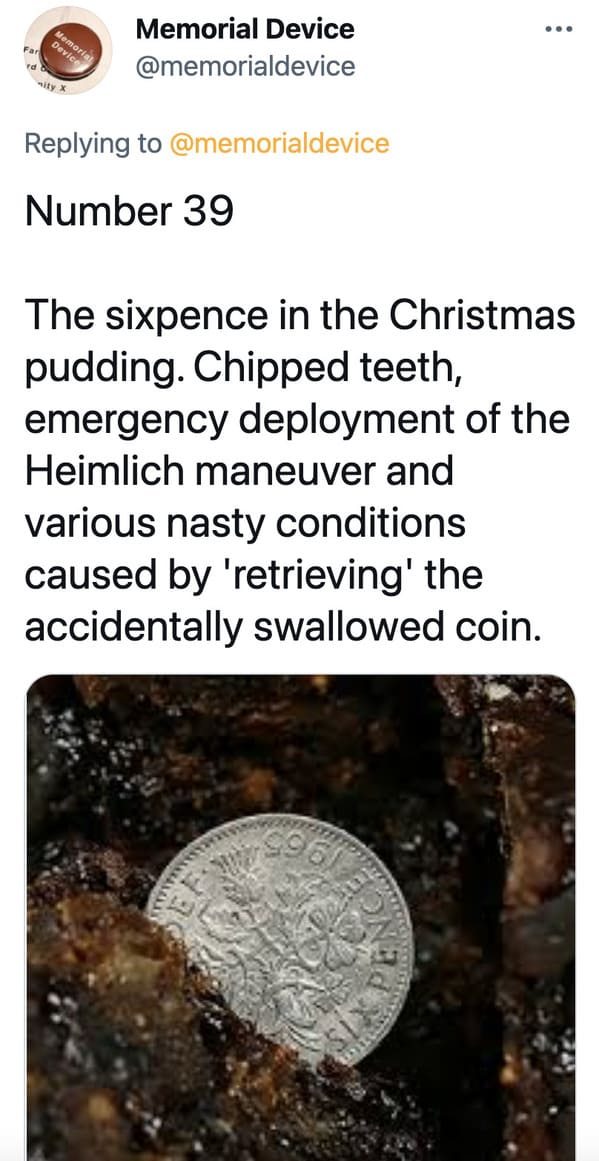 40. Car batteries where they don't belong.