Home Alone is a Christmas movie about a kid who nearly kills two home invaders. But, you know, a comedy. For kids. Well, now that cute kid has grown up. Kevin McCallister is ready to be rebooted. Macaulay Culkin is a good sport about what he's best known for, and does his own work keeping the movie relevant. As you can see, this is a very 2020 tweet:
Just staying Covid-safe wearing by the flayed skin of my younger self.

Don't forget to wear your masks, kids. pic.twitter.com/RBd3X1AayD

— Macaulay Culkin (@IncredibleCulk) October 7, 2020
Knowing that the lead is likely onboard and that movie reboots are all the rage right now, Twitter user Kevin Zack has a billion-dollar movie idea. Home Alone, but with adult Kevin's mother getting kidnapped. The entire internet said "Yassss."
Here's the big movie pitch for a Home Alone reboot:
---
1.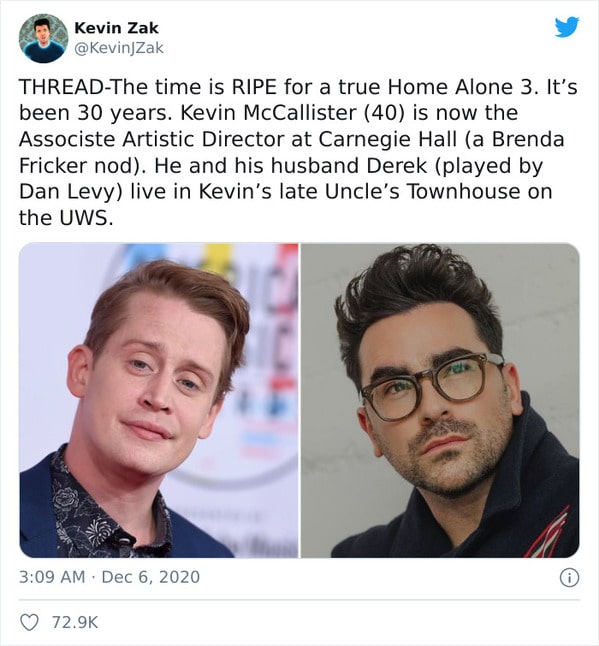 2.
3.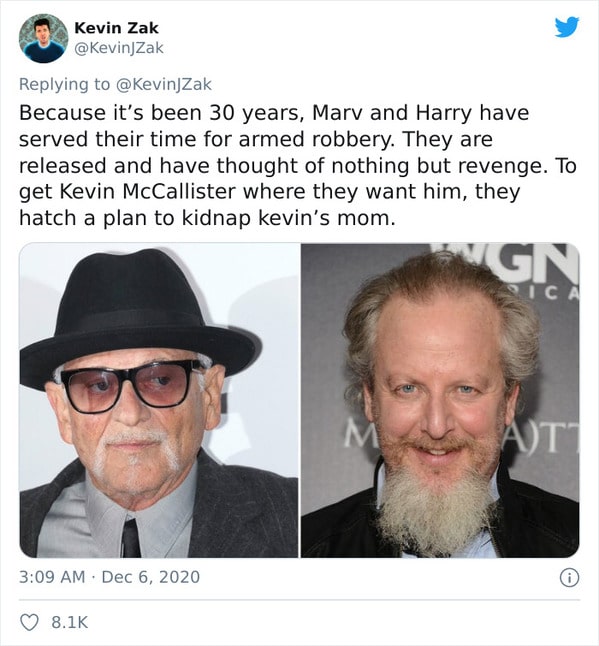 4.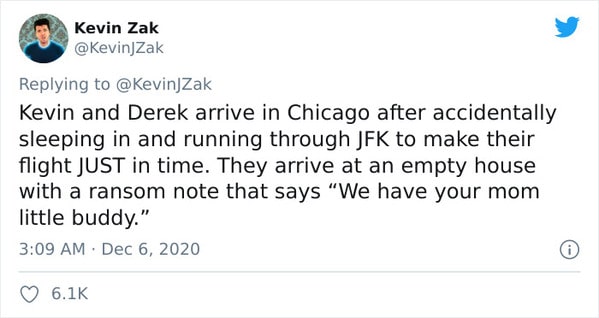 5.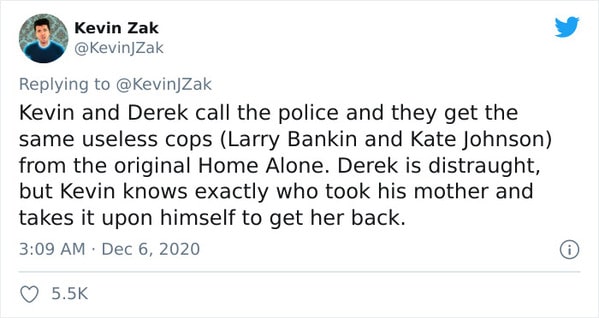 6.
7.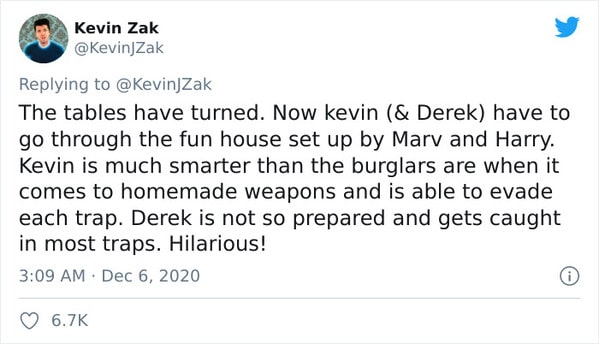 8.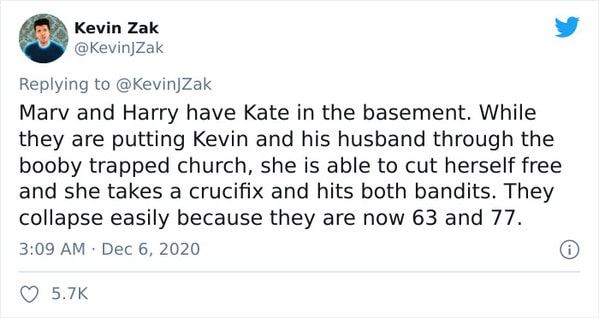 9.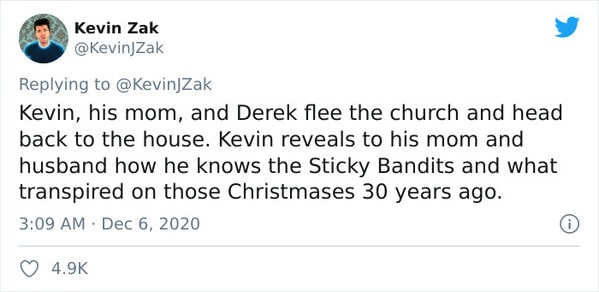 10.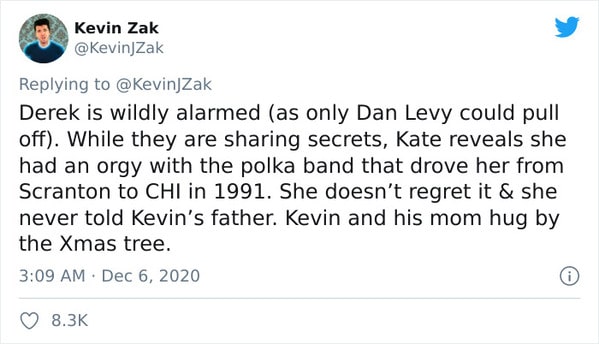 11.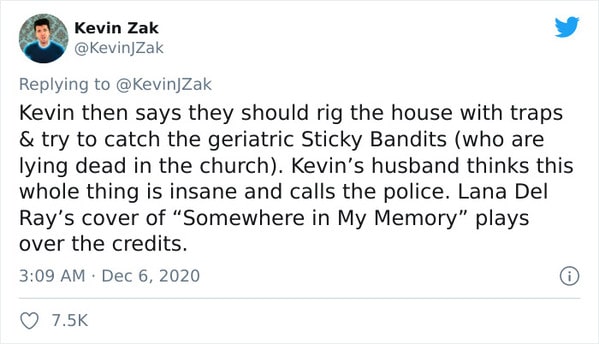 Anyone who read the tweets said "yes, please" to the movie:
12.
13.
14.

15.

All of this is way better than my pitch for a Home Alone sequel.
If they make another Home Alone, they're going to have to up the ante and Kevin is going to turn the burglars into a human centipede.

— Dan Wilbur (@DanWilbur) December 8, 2020
---
More stuff from the Internet that makes sense of this crazy world we live in: