Kevin McCaffrey is an extremely funny comedian. I've known him for years. One odd thing about Kevin is that he's known Vice President Mike Pence for years. That's because Mike Pence is Kevin's cousin.
Since the Vice President is on the way out, sadly, a great joke that Kevin's had in his back pocket for years will soon leave with the outgoing VP. Thankfully, Kevin took the time to tell the youth of TikTok the joke. Was it for posterity? Are NYC comedians bored because indoor stand-up is currently illegal? Yes and yes. This magic formula led to a big hit on TikTok and we're all better for having seen it.
I talked to the comedian whose viral video is the talk of the town.
First, let's meet the comedian who dragged Mike Pence:
---
Kevin McCaffrey is a NYC-based comedian who's been featured on The Late Show with David Letterman.
Kevin and I spoke on the phone the way people did before social media and texting became all the rage. I asked him how he was coping with the end of stand-up as we know it and he said "It's like an unintentional retirement without all the benefits."
Like most comics, he questions whether or not he's doing his job properly. He said that before COVID hit he asked himself "am I getting better? …And now I definitely know I am not getting better."
Here's a clip of him killing on TV before 2020 ruined live stand-up!
That was 2015. Now, the world of stand-up has moved to the internet. Kevin, smartly, took the opportunity to show the kids what live comedy used to be. It didn't happen without some coaxing.
"I wasn't on TikTok for a long time because I have gray hair and it's Chinese spyware. I thought… I don't need to do that. My record label, who have been nice to me, suggested I get on TikTok. And once you haven't done anything for a year, you try it."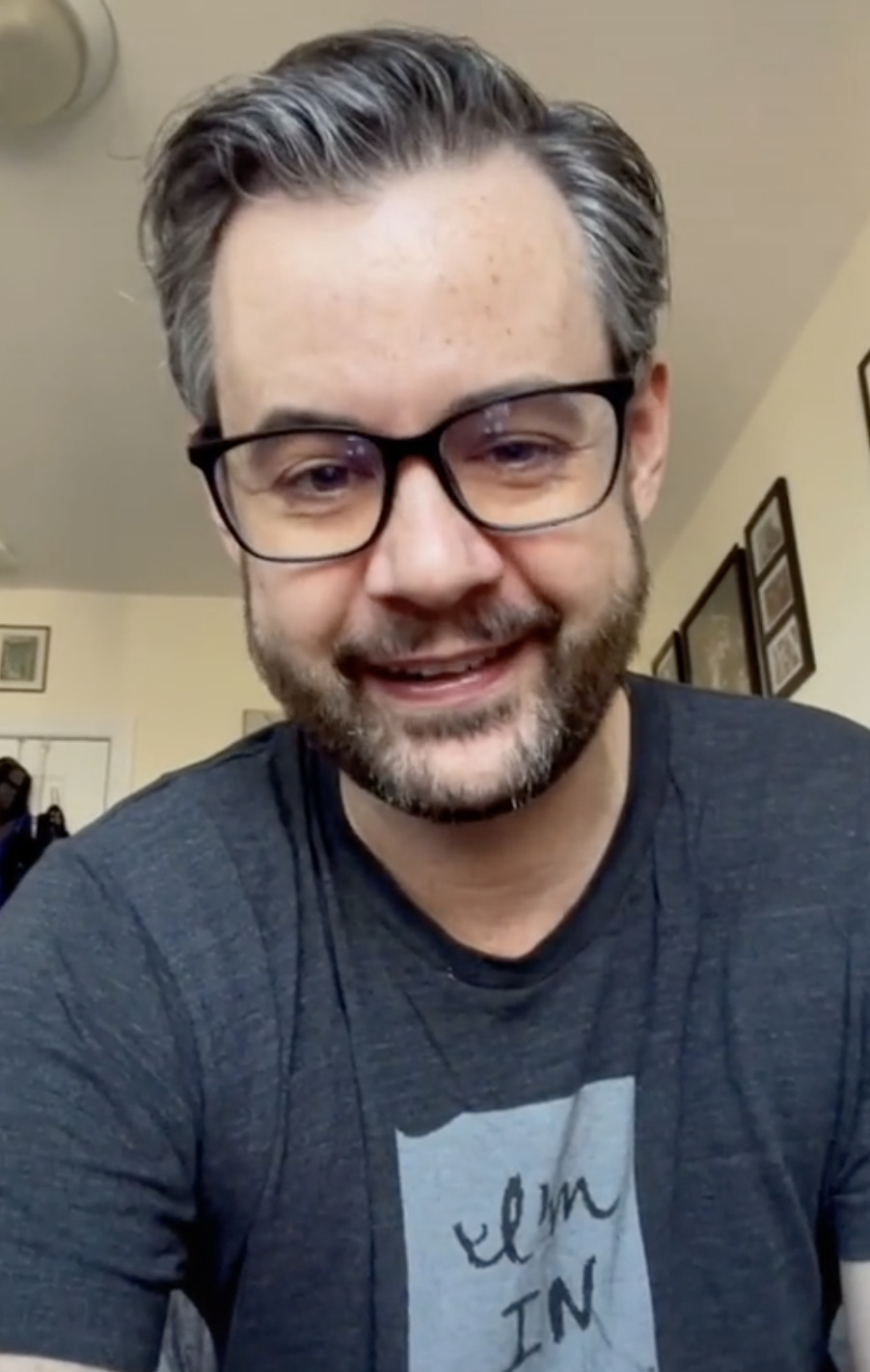 Kevin said he was really that self-conscious about it until enough commenters wrote "Daddy" under the video.
Here is part one of the viral TikTok:
So… is this true? Is VP Mike Pence related to this NY comic? Knowing, that would be your first question, Mr. McCaffrey has more to say on the subject:
Here's Kevin explaining his relationship to the VP and why your cousins should not be president:
He clarified that he probably hadn't been in the same room as the Vice President since 2002, at a family member's wake.
More Fun Facts about Mike Pence:
I thought the reason Kevin might have picked this bit as one of the first things he shared on TikTok was not merely because his cousin is in the news, but that he might be saving the bit for posterity. "Yes! It's not a new bit. It's two and a half years old. And one of my favorite bits I ever wrote was about Obama, and I was sad to lose that. This joke about Mike Pence actually leads into 'Who from my family shouldn't be president? My Uncle Steve."
The bit he's referencing is worth the price of the album! In it, McCaffrey leaves it up to the audience to decide who is a better person, President Obama or his uncle. One of them won a Nobel Prize and one of them swears the Where's Waldo people forgot to put Waldo on one of the pages. I'm allowed to reprint it in part here because he doesn't do the bit live anymore! No one does anything live anymore. Thankfully, we can still hear it on tape.
Back to Mike Pence. Kevin also wants you to know he's a hipster about why you should dislike his own family member, and he knows about the Mike Pence hits that only a local would know…
Here is the last part of Kevin McCaffrey explanation for why his cousin sucks:
I asked if Kevin had any other big plans for TikTok in the future, and he assured me "I'm not gonna dance. I'm gonna keep posting standup bits." He's also likely going to promote a donation page for Planned Parenthood in another segment because he knows it would piss off his cousin.
Finally, when we discussed how we're going to feel going back to doing regular live shows. The last time McCaffrey performed in front of people was in the summer of 2020 after a long hiatus, and he had some good news: "I can wake up from a coma and drop a B minus set on a crowd." It went over. On a more somber note, he said: "We're in a weird place where we're all going to go back cold and every subject is already hack."
Here's hoping he'll have enough clips to add until live shows start back up again!
Follow Kevin McCaffrey on TikTok and check out his album Nice & Drunk
---
More funny content that just gets better with age: