The "protestant work ethic" is alive and well in America. If you have no idea what I mean by that, congratulations. Your family did not waste their hard-earned money to send you to a Liberal Arts college where you could build dreamcatchers for 4 years and read Max Weber. In short, Americans work hard for the sake of working hard. That's it. I just saved you years of your life earning your Sociology degree. In other countries, however, the balance between family life and work is "better" and "less insane." I recommend living in those countries after reading this viral Twitter thread.
Americans (I'm assuming during work hours) took a break from their wage-slave gigs to tweet their observations about how other countries deal with things like maternity leave, vacation, and the general day-to-day work schedule. It's not a pretty sight.
Frankly, I would like to live in a country where if a law is put in place saying people are "allowed to eat at their desks" (France), people riot in the street until their legally-dictated 2-hour lunch break is reinstated. That's a real thing. Look it up.
Anyway, I pray you're not at work right now while reading this.
Here are the best responses to a viral tweet about American work ethic versus the work ethics anywhere else:
---
1. It all started with this generalization that apparently struck a nerve.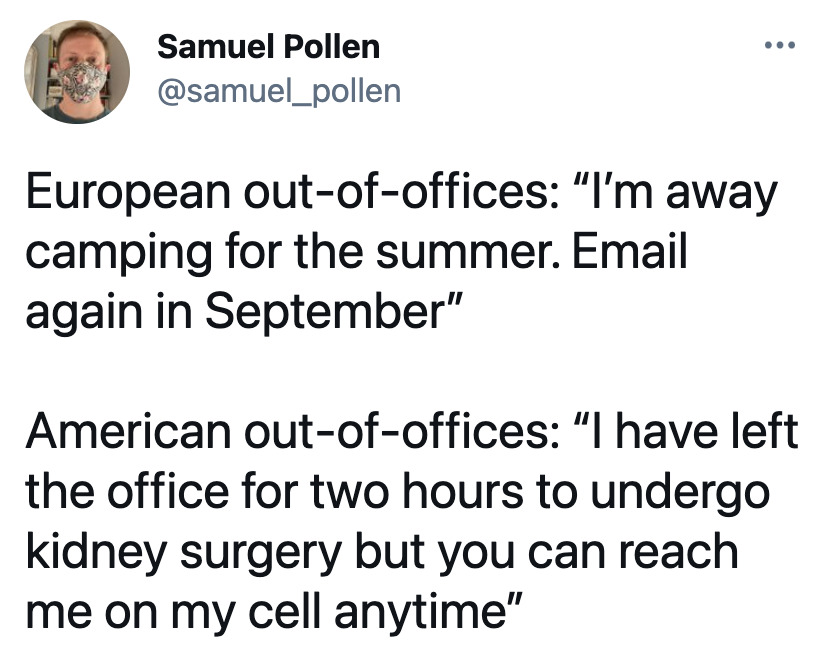 2. A Canadian in America.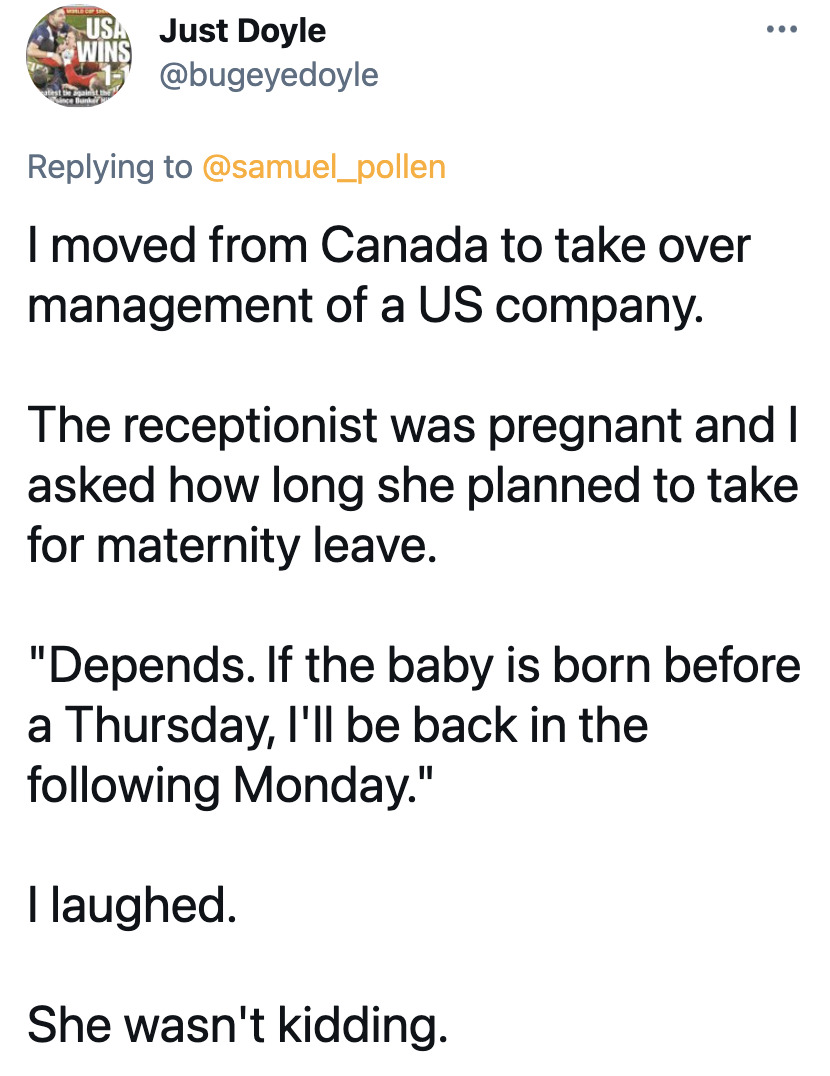 3. The American way.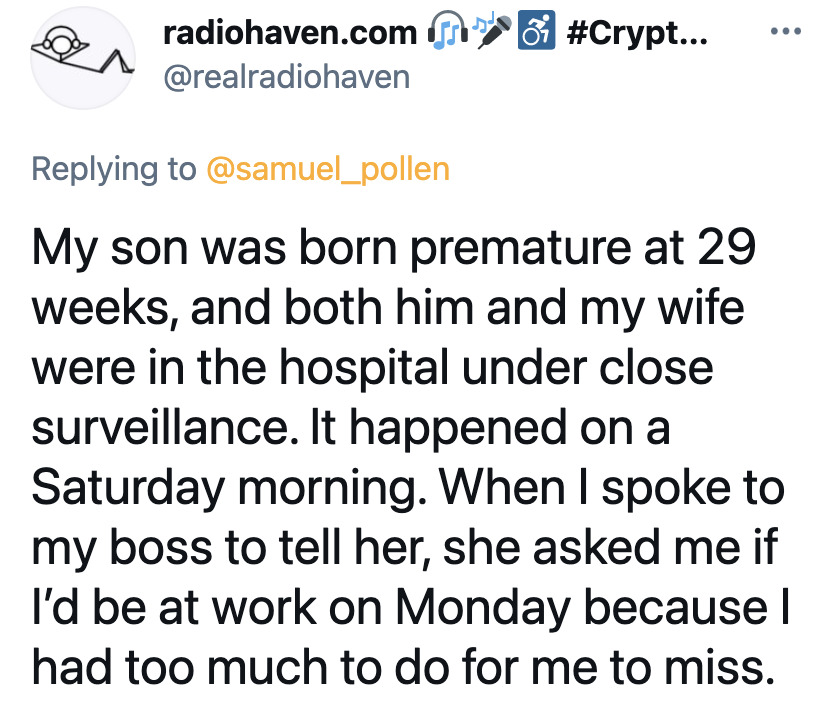 4. Another American Horror Story.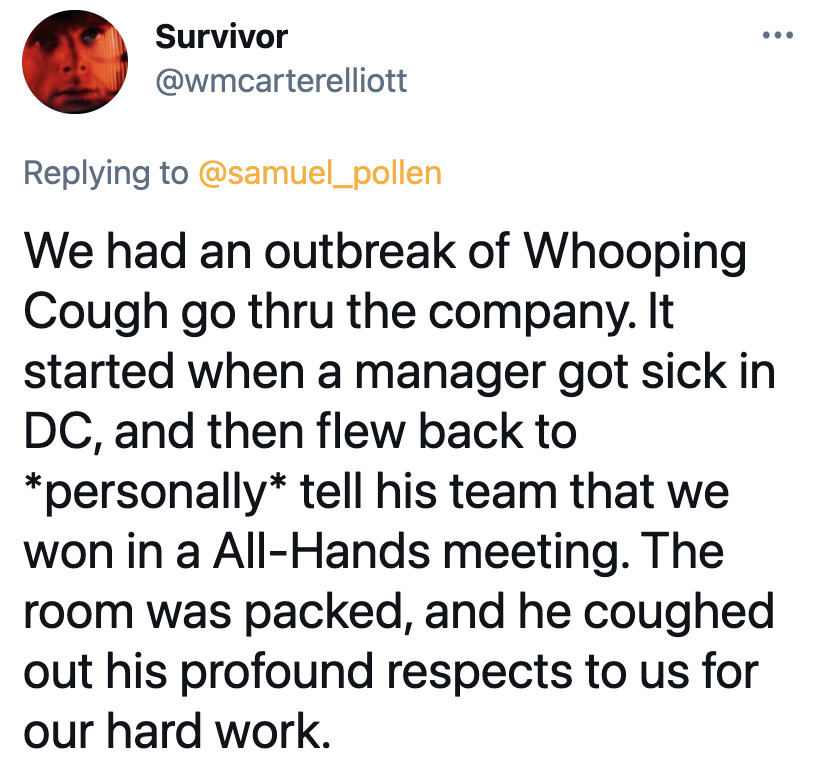 Here's a little more about why Americans love work so much. Firstly, it's important to know that Americans work longer hours than any other country in the world. A recent Gallup poll shows that Americans work, on average, 47 hours a week. 134 countries have laws capping the number of hours a person is allowed to work. If you're living in the developed world, you probably work less than Americans do by law.
The French recently allowed workers to eat lunch at their desks because of the risk of spreading COVID. Honestly, I didn't think I read it right the first time. There was a law prohibiting workers in France from eating at their desks because it's simply not right to make people work through lunch.
Now, does that sound like free-market capitalism to you? No. Let the workers decide how they destroy their minds and bodies from overwork. It's the American way.
5. People in Europe "go on holiday" to places like Florence, and write this…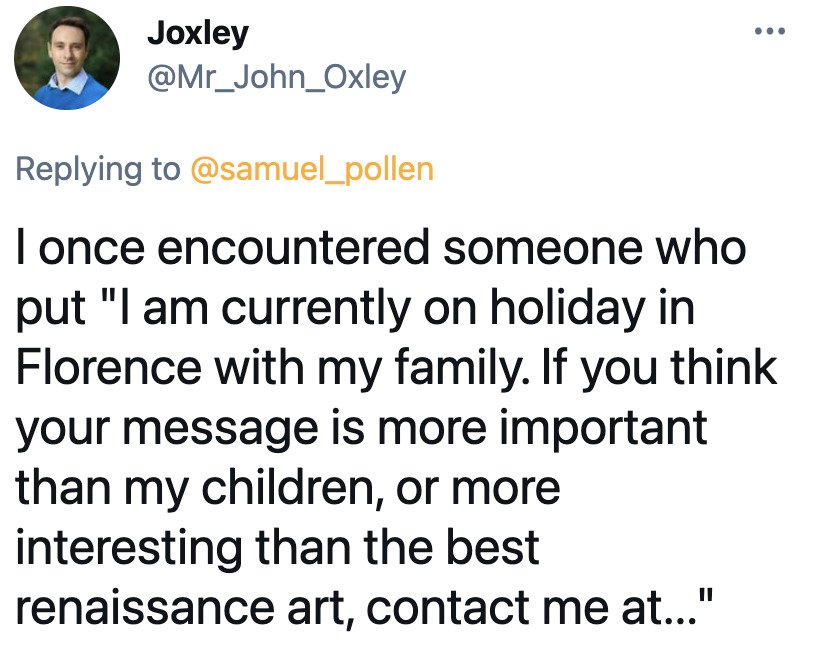 6. Meanwhile, in Germany.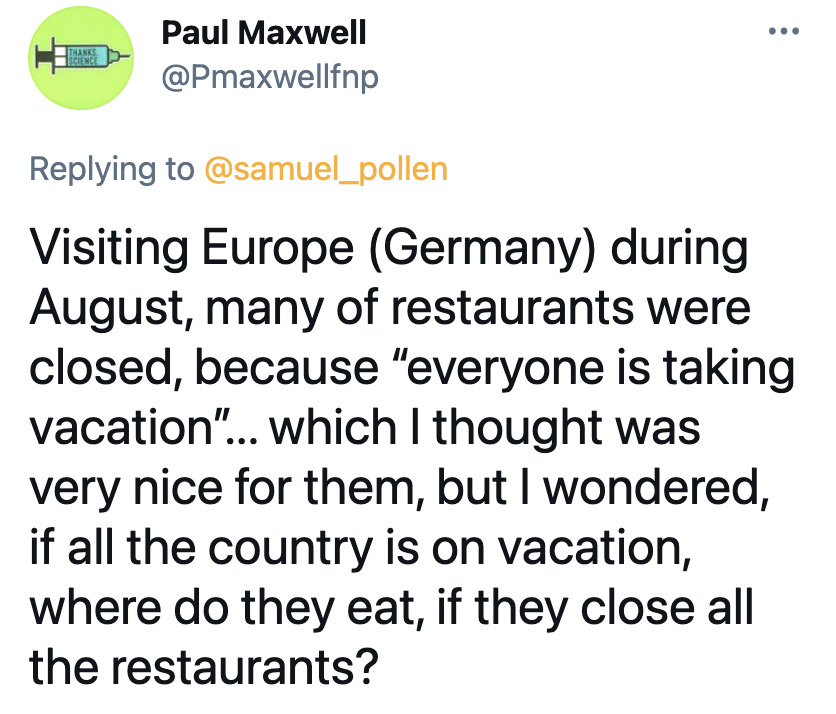 7. Italy got it right.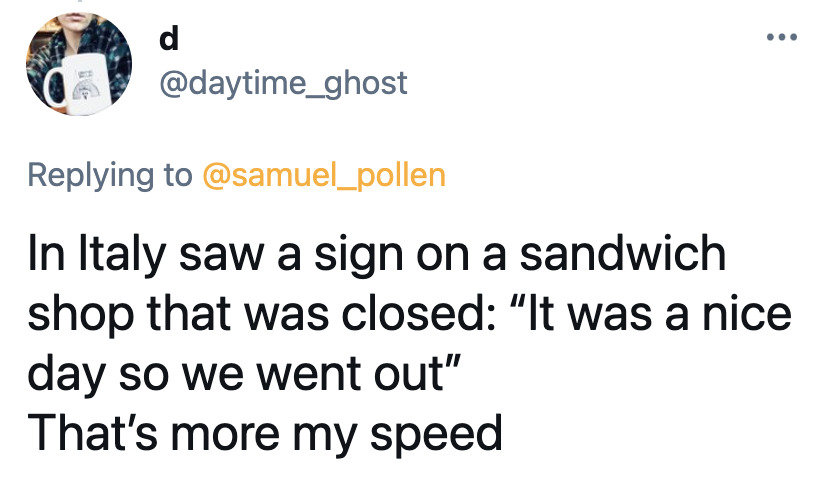 8. When in Rome.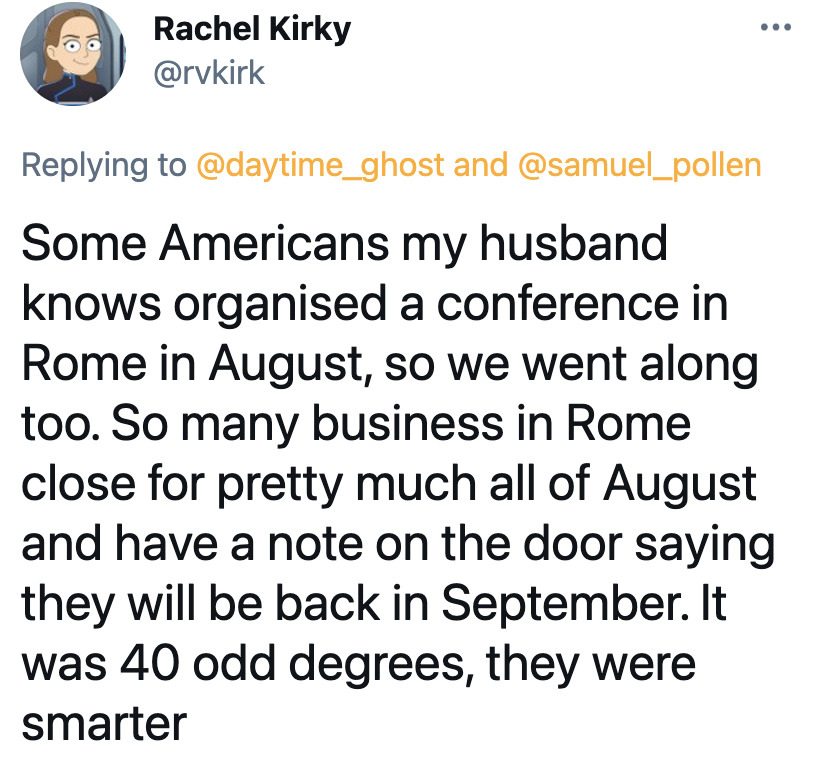 9. Italians got it right.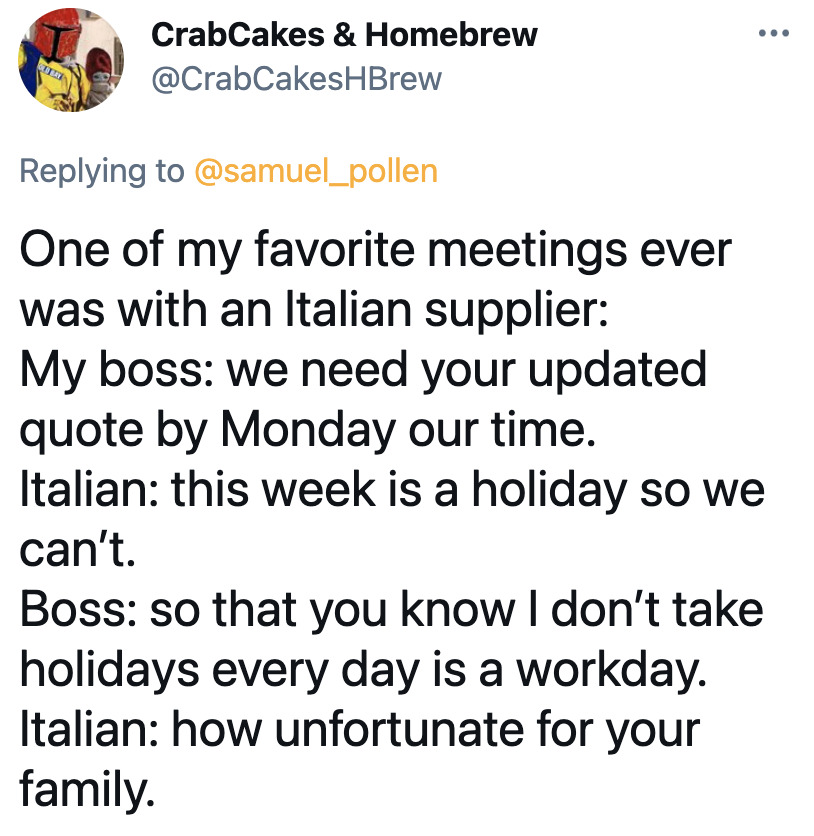 10. Europeans take actual vacations.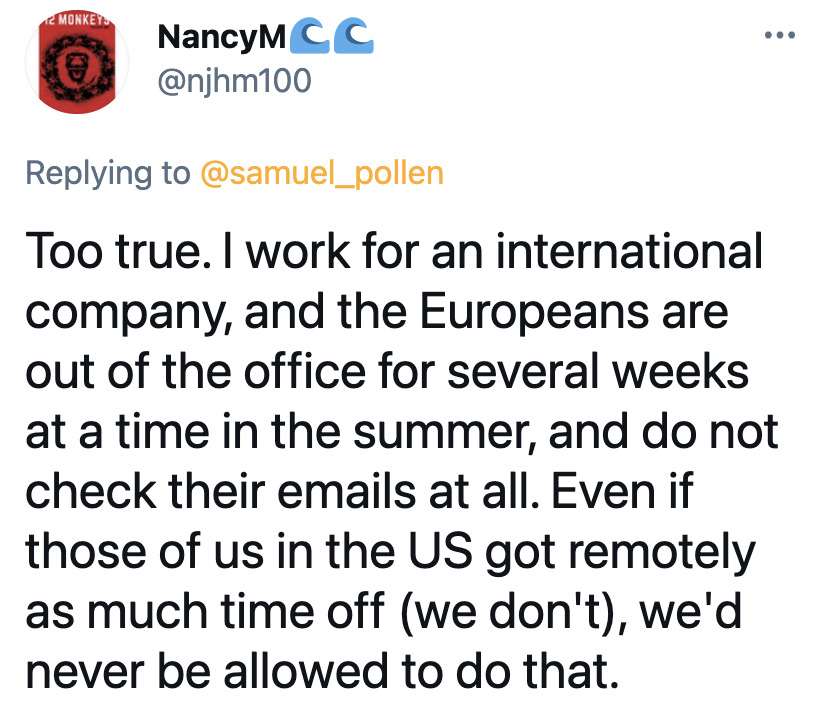 But, Dan, shouldn't people be allowed to work as much as they want? Sure. I've seen people like Arthur Brooks extol the virtues of American ingenuity exemplified by people like the Wright Brothers. Indeed, they thrived in America by using money they made from their very own bike shop to build planes. But that was 100 years ago, and that was their own business. Why should people work harder and longer hours to make money… for someone else? It seems insane.
That's because it probably is. We, as Americans, are living in the shadow of what Max Weber called "The Protestant Work Ethic." Simply put, when Protestants came to this country, they brought with them the values that helped them make sense of the jump from 16th Century feudalism to capitalism. Hard work had external rewards that made you a holy and good person. Eventually, you worked hard enough that work, and the satisfaction therein became an end in itself. Even if you were no longer religious, you found value in working.
I believe I have proven my point that Americans love work. Or, at least, I've proven that I actually paid attention in college.
11. Then, there's Sweden.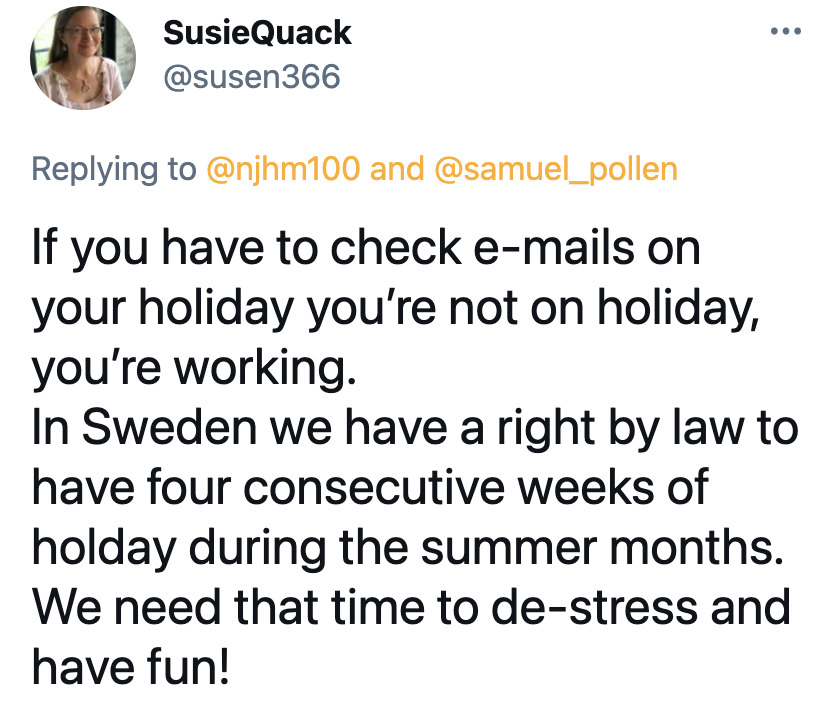 12. New Zealand sounds nice.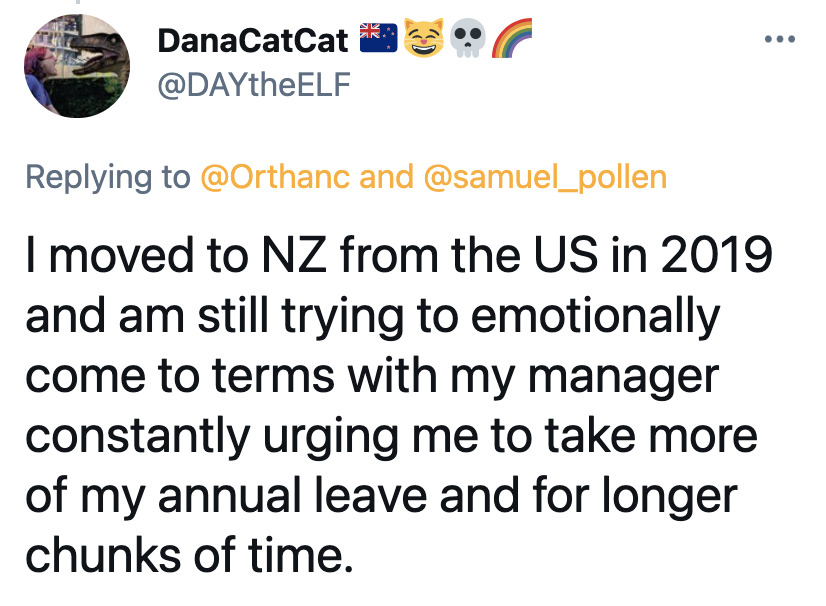 13. British people expect more.
14. Germany give a year-long break.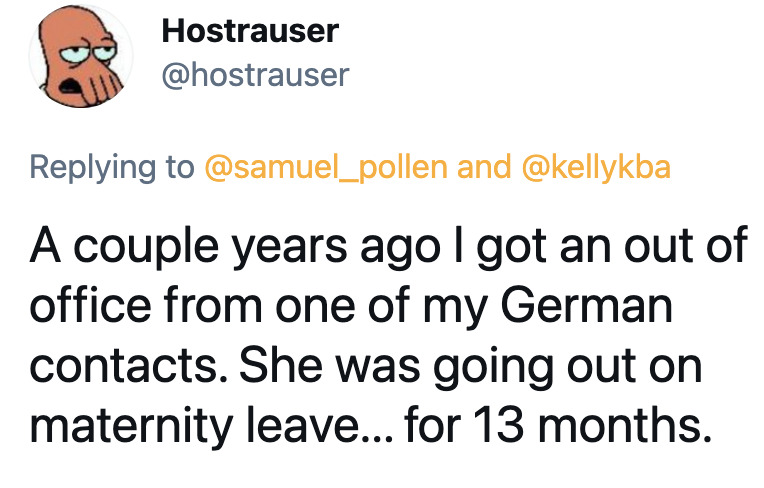 15. Sweden actually likes families.